Hi All,
Happy new year. I am trying the frodo rc3 at the moment.
My setup is Windows 7 ultimate 64-bit - HP Microserver AMD Turion II Model Neo N40L with 4GB RAM
YAMAHA rx-v671 amp
HTPC - Geforce 210 with latest device drivers.
Everything works apart from DTS-HD MA. When I try to play there is no audio and the video stutters. The display on the amp behaves strangely as if its switching speaker channels. Everything works perfect if I turn off DTS-HD Capable reciever. Please find the screenshots and the log file. Thank you all in advance.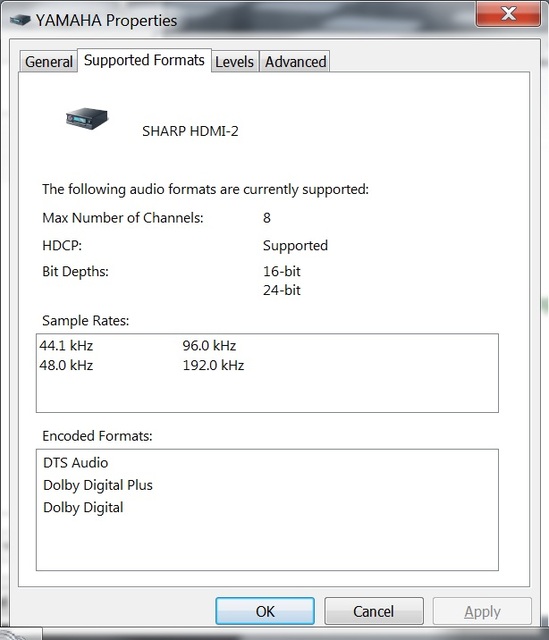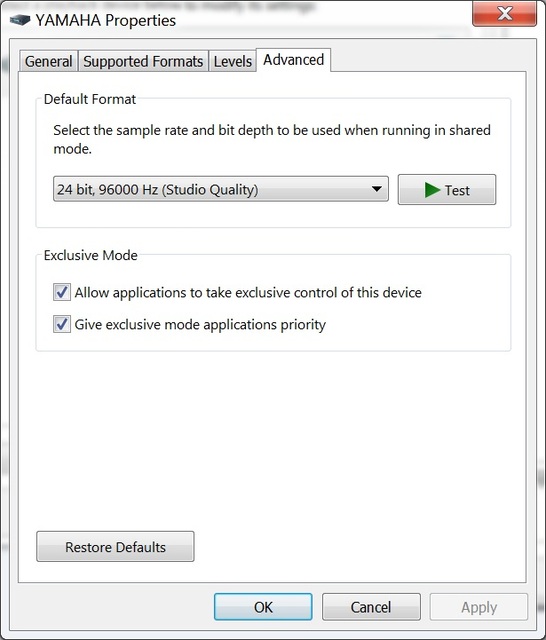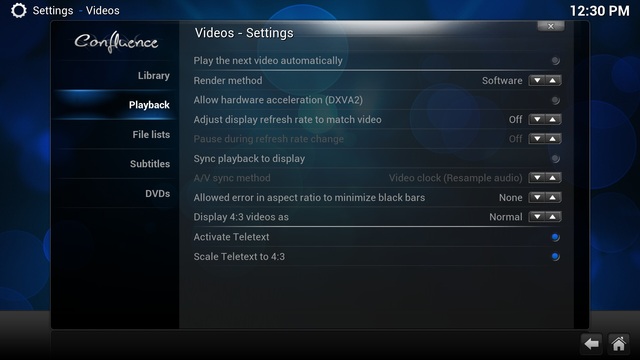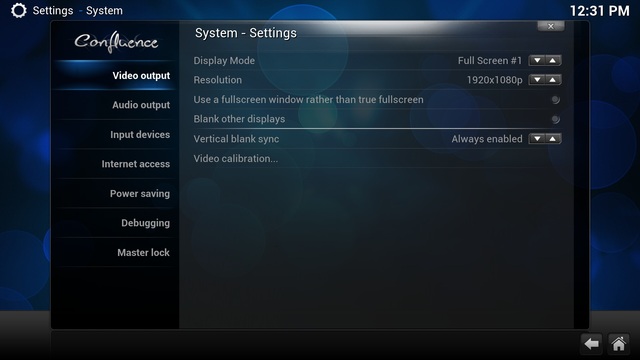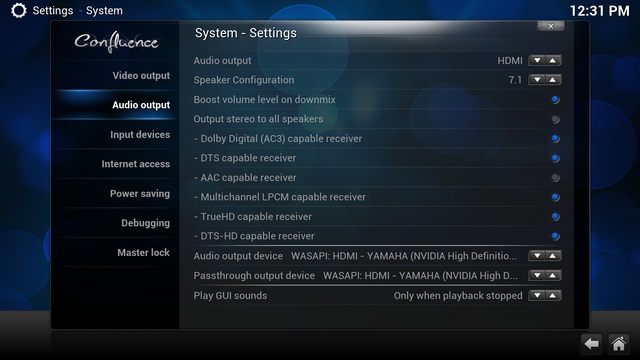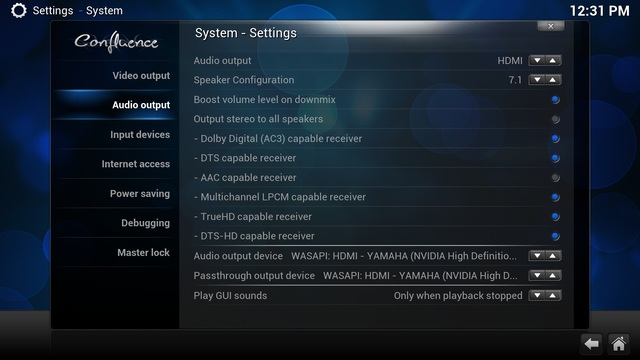 and the log file
http://pastebin.com/d4K9RA3d