Audio problems in NUC
I just installed the stable version 13.0 Gotham and I still have the same problems with the audio (I only work well with Beta 1)
To see if someone can help me.
Hardware: Intel NUC D54250WYK
I have the two video outputs of NUC one connected to TV and other to AVR (PIONEER VSX-LX73). In the audio output settings in XBMC I have it in WASAPI default.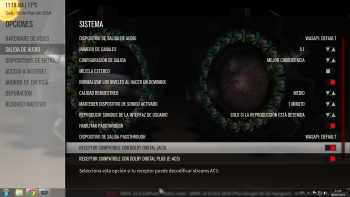 When I enable Passthrough ceases to sound from TV speakers, if I disable it, when I connect the AVR have to go back to the settings and enable it to decode audio.
Alguna solution?
Thanks in advance.
PD: I'm sorry but my English is not very good