So... seeing so many fancy rigs and creative solutions in this Showcase, I thought I might, while not the most fancy of systems - chip in with mine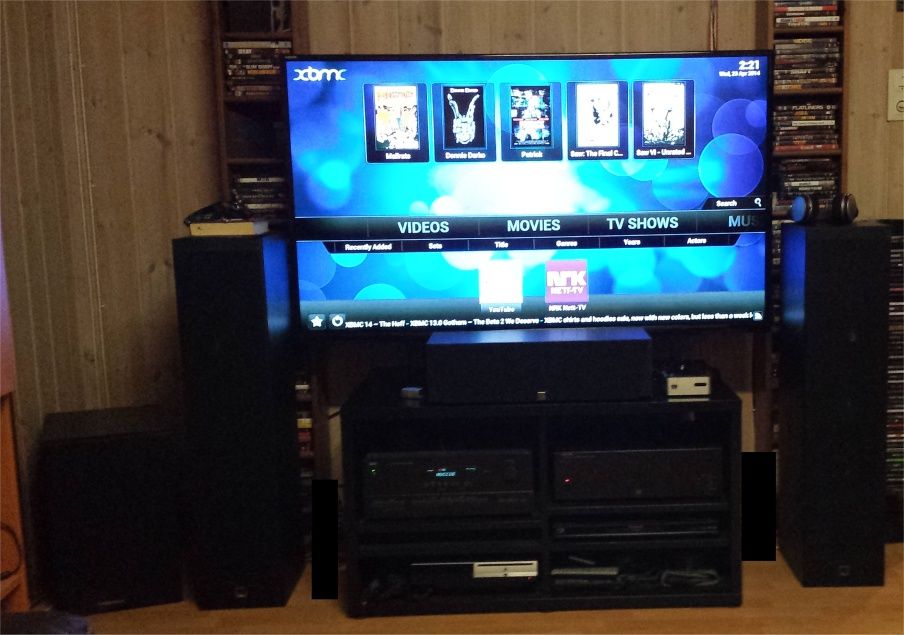 Rears on DIY, height-adjustable stands: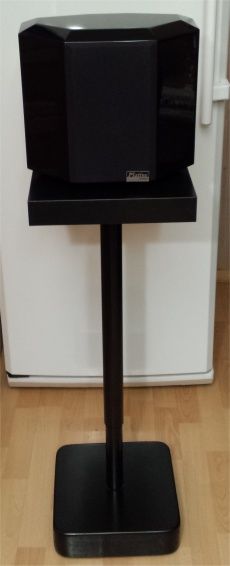 HTPC / Storage :
Intel NUC DN2820FYKH. 4GB Crucial CT51264BF160B, 120GB Kingston SSDNow V300
Loshine wireless keyboard w/ trackball, Lenovo RC6 MCE Remote
As of post: Windows 8.1 Pro, XBMC Gotham Beta 4
"Cheap from china" C-media CM106 USB soundcard (for 5.1 analog and S/PDIF out)
ZyXEL NSA-325v2 NAS, 2x2TB WD Green
CiragoLink+ USB NAS, 3x2TB WD Essensials

AV equipment:

Sharp Aquos 60" LC60LE651E "Smart" 3D TV.
PS3, early rev.
Panasonic BD60 BluRay player
NAD T754 6x70 WRMS / 8 ohm AV Receiver
Rotel RB-985 5x100 WRMS / 8 ohm THX Power Amplifier
Dali Ikon 2 Vokal MK2 center speaker
Dali 606 - 3x6.5" + dome, Front speakers
Earthquake Platine Noireé rears, on DIY height-adjustable stands
Cerwin-Wega LW-10-X 10" subwoofer



Luckily the significant other cares more about actual performance. than WAF And yes. I blacked out some cable mess, just got the 60" in today and need to rearrange the whole cabling soon. Must be 10 power cables & warts, 2xTP, 3xHDMI, 6xRCA + assorted speaker cable and interconnects jumbled up back there. Also need to shimmy up the TV, so the center speaker doesn't block the IR transmitter for the 3D glasses.