"Back Row" is all about recapturing the magic of going to the cinema in your own home. The skin has been designed with this aim in mind but has taken on board many good ideas and suggestions from the XBMC community. Over the years it has become a polished theme that can be easily customized to suit your needs. So go grab some popcorn and fool around on the Back Row. Whether you are mostly into music, movies, or tv shows, this is very well balanced to accommodate your needs. It has a lot of skin feature's to further customize things, and also includes "Newest Episodes" and "Newest Movies" windows on the main page to enable quick selections. Set up to work well with a mouse as well.
Home Screen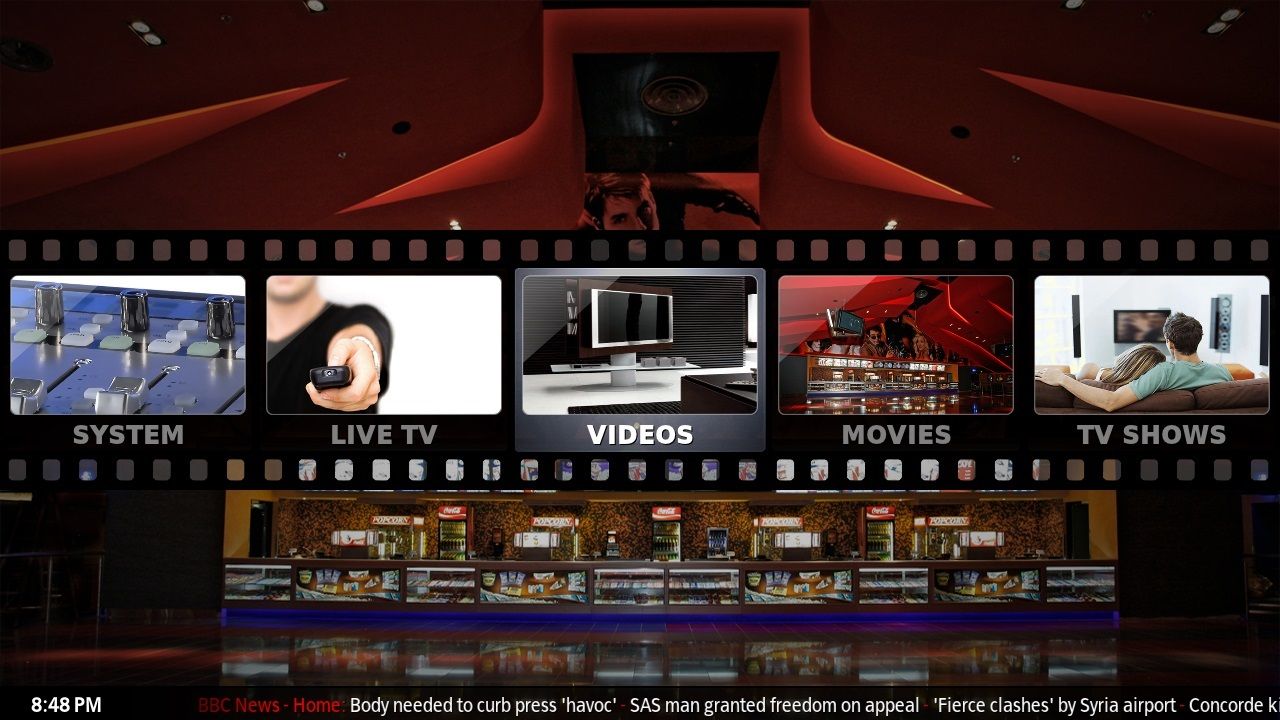 Alternative Home Screen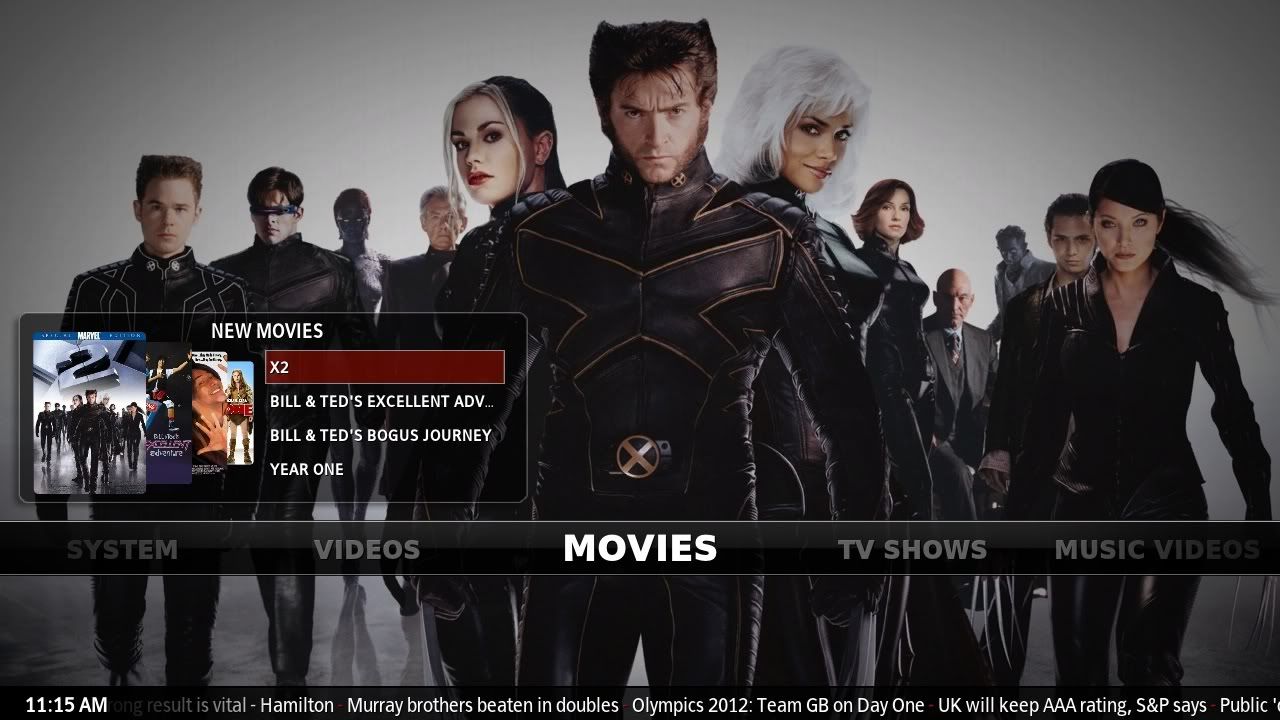 A Movie Wrap View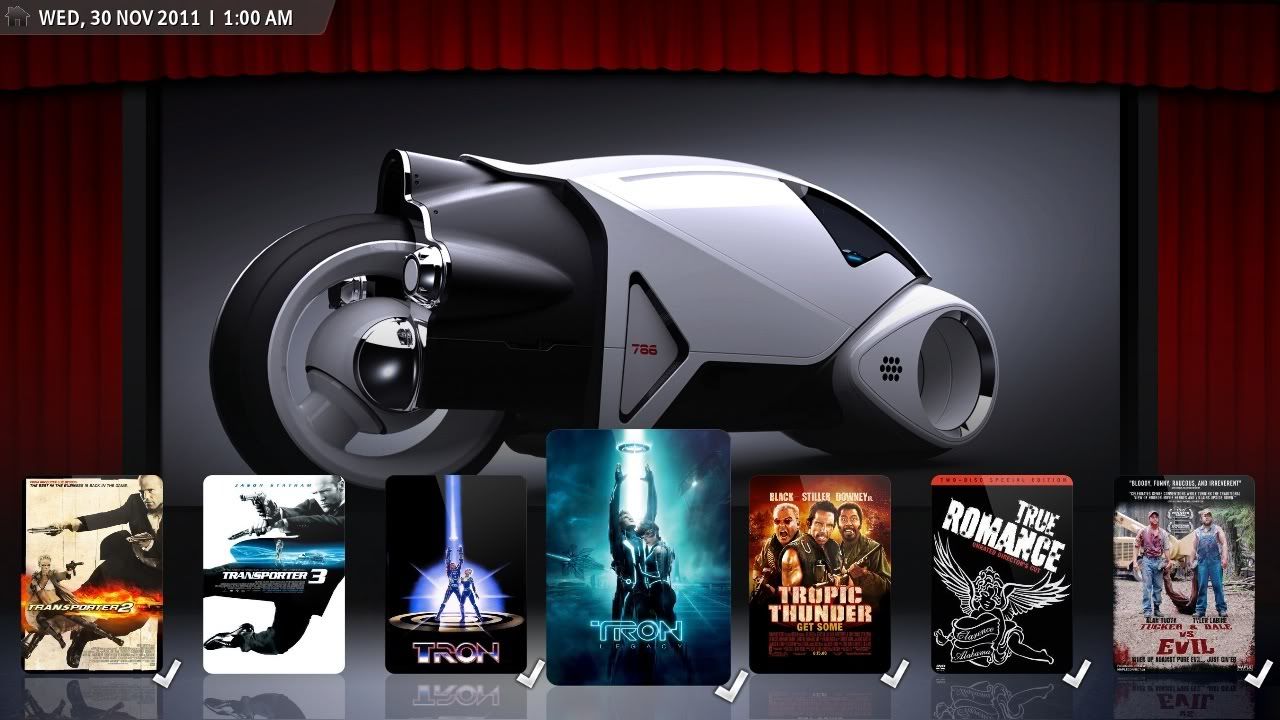 Movie Info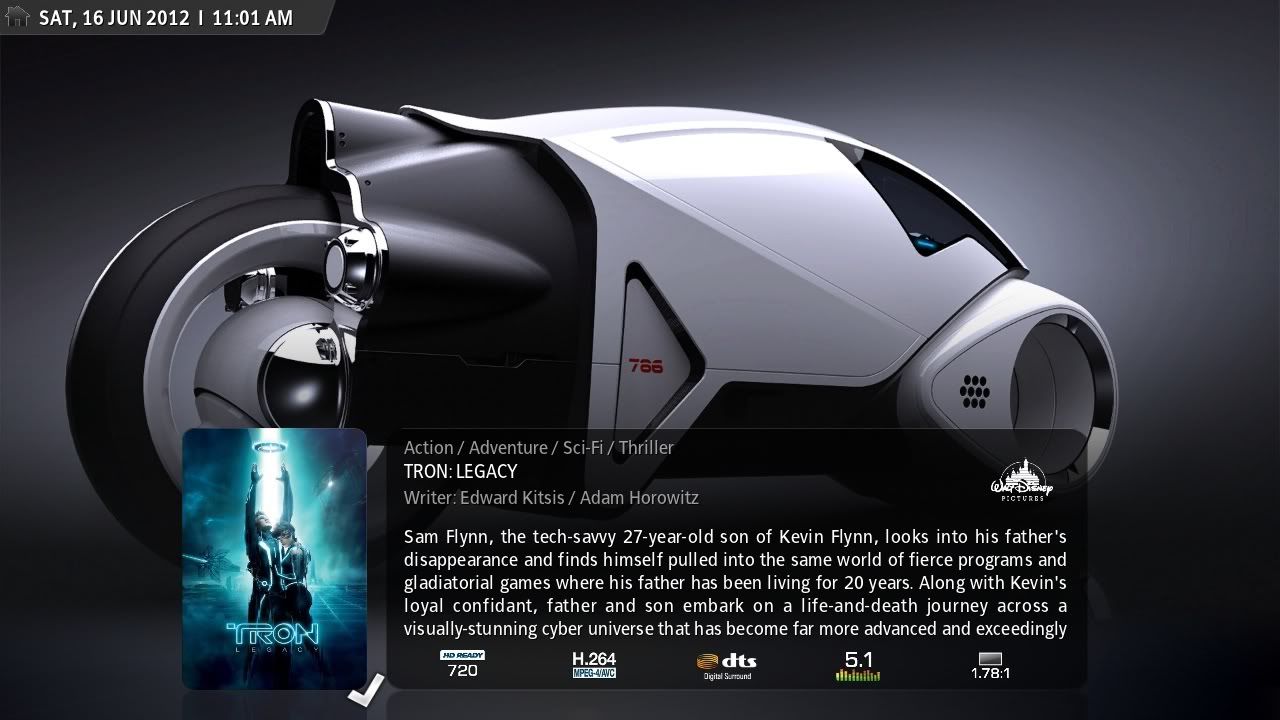 A Movie Cover Wrap View.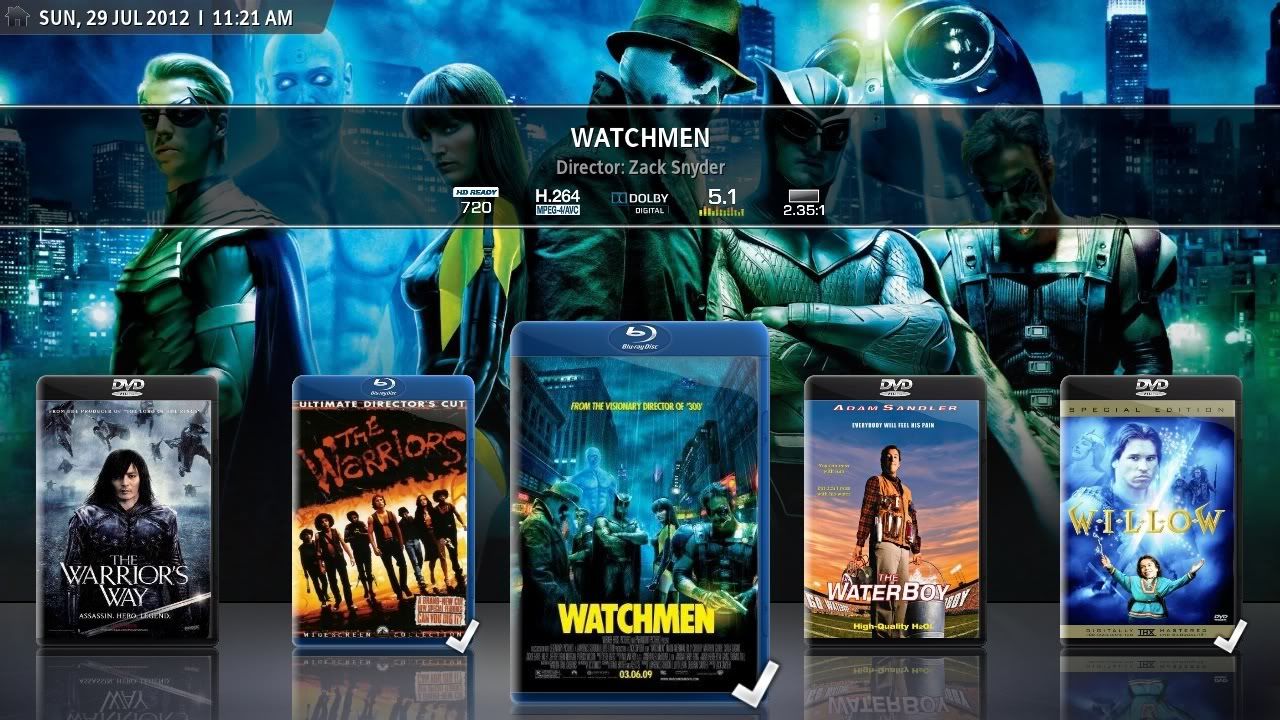 A Movie List View