Hi, I've made generaly improvements and bug fixing to lastest version of Fusion and I want to share my work. All credits to Arcanthur for the best skin for my taste.
It based on version 0.9.0 and include some work from other mods as recent items but also a lots of improvements and bug fixes, for example:
- corrected display of textures in case sensitive filesystems
- added missing labels in some views (movie collections, file names, etc.)
- added option music goes to albums instead of artist or root
- added option to show imdb ratings instead of certifications
- corrected thumbs display to watch in addones
- new OSD for video and music (press up to activate stop button instead od play/pause)
- added option to cdart animation
- changed posters/thumbs/covers in list view to more be friendly (no more posters for everything)
- speed improvement in some views, specialy in wall and icon views
- and much more bugfixes I can't remember but I noticed them on forum
- etc, etc.
Still need some impvovements. Images and maybe more info later. Feel free.
Download ver. 0.9.0mod4.2
(2011-06-23)
OSD

File list (music, pictures, videos, for movies is poster like before)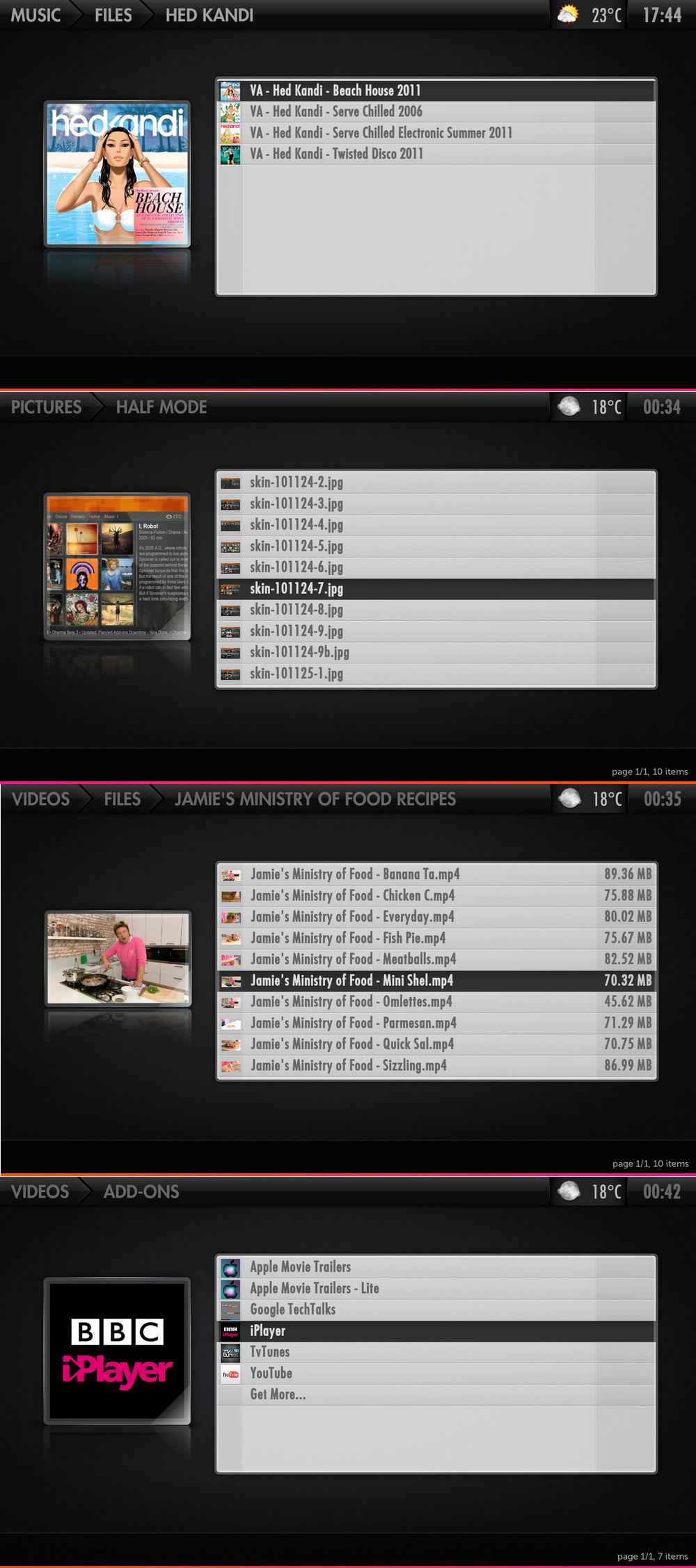 Home with recently mod by crookas and cdart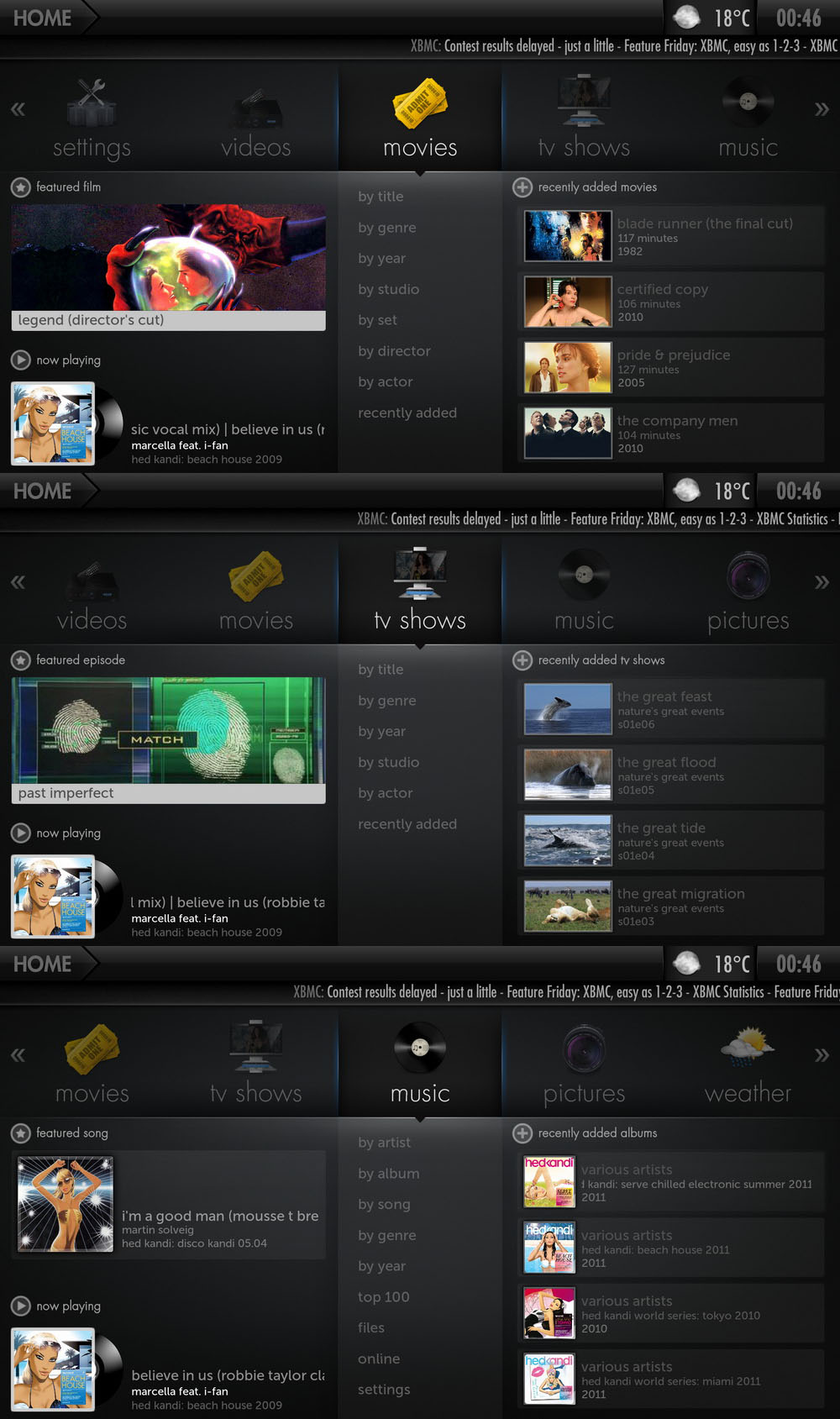 Thumbs in video addones