Hey guys and gals
Have just recently started using Amber and love the options that
are available within the skin.
Sure the following questions may have been asked before and for that I apologise but I don't know how to word my search for an answer.
I have 2 minor issues with Amber and would like to know if
anyone can help me with these:
1 - When I click on the Movies button from the main screen I am taken to a list of my movies but then when I select a movie it takes me to another screen showing that movie only and a small still image from the movie to the left.
Is there any way to set this up so as when I click the movie in the main list it will just start playing from there (ie: when I click it on the page where it is showing the fanart and movie description etc)?
2 - When I select a movie and then get to the second screen (ie: the
one with the still image) if I right click on the mouse to exit it throws me back to the main menu and not the full movie folder menu list as it does if I Backspace on the keyboard.
Any way to stop that and if not is it maybe something that would be considered in any future update?
I should probably also mention that I have a second Concerts folder and have created a button for Concerts which does the same as above if I enter Concerts - could this possibly be causing conflict?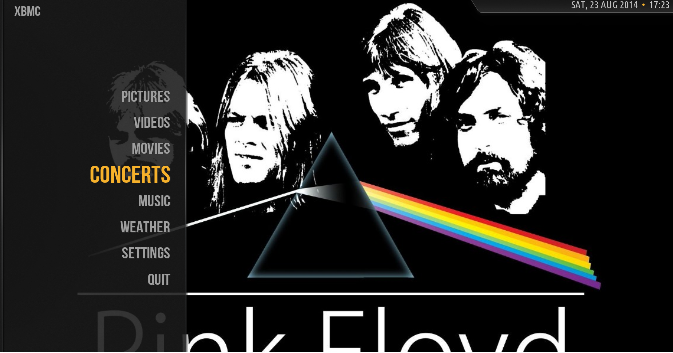 Also I am actually clicking 4 buttons to play a movie for example: Movies -> Movies -> Five Days Of War -> Five Days Of War
So as it stands the full process to watch a movie from either Movies OR Concerts is like this:
1: Select Movies from the main menu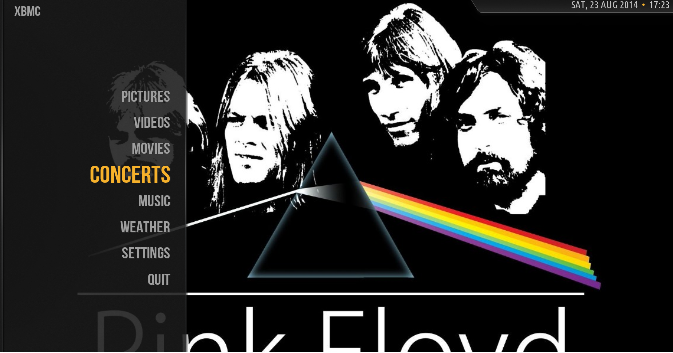 2: Select the Movies directory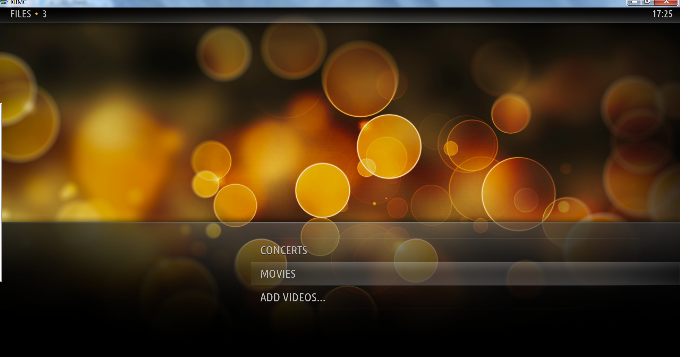 3: Select the movie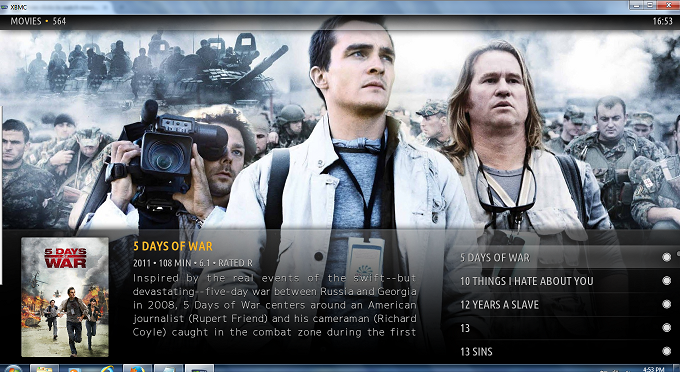 4: Select the movie again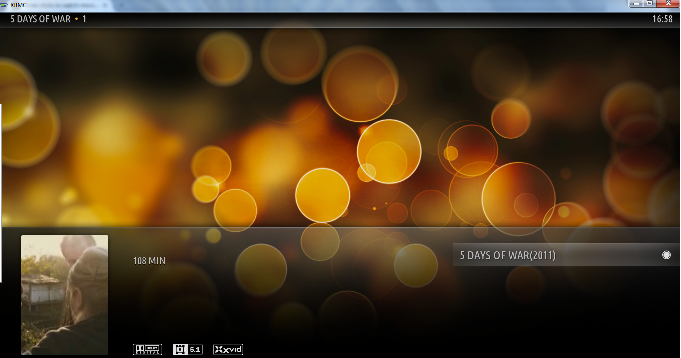 Appreciate any help I may receive here - thankyou.