XBMC 13.2 Gotham
Hi
I am writing my own .nfo files for my music and am leaving out the <rating></rating> tags from my files alltogether.
Can someone tell me if there a file I can edit, and if so a path to it so that the rating does not display when I go to:
Music -> Library -> Artists -> Choose artist -> Right Click album -> Album Information
It looks like this (see following image) for each of my albums and I don't want rating to display at all within the GUI. I believe it has something to do with %R but where can I find and edit this?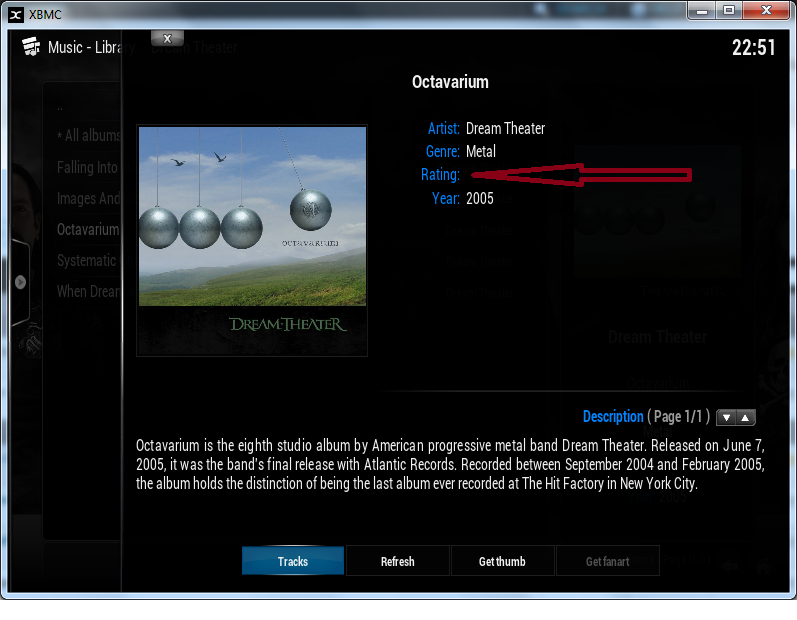 Help appreciated.