Forget this thread and go here http://forum.xbmc.org/showthread.php?tid=38554
hello
i have buy this remote (MCE Vista)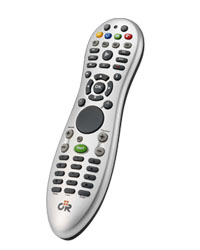 but i not arive to get it working on XBMC.
case 1 :
do nothing (not installing lirc, no touch to lirc.xml)
on gnome with totem, every botton work (play pause ...) , mouse work
on XBMC mouse work, some botton work, but not all (play, pause not work)
case 2:
with lirc enable
on gnome nothing changed
on xbmc just mouse work
ircw not return code for play, pause botton : i think play, pause are see like keyboard touch ... may be
Some body can help me ?
exist a program like ircw but for see keyboard code ? and a way to put this code in xbmc config ?
thank.