---
Waveknight's Server/XBMC Build - Waveknight - 2011-05-22

It's taken a good few months, with numerous quick-fix bits of hardware here and there but now, finally, my system is starting to take shape.

The components for the server came on Thursday and I've spent the last few days tinkering with it, getting it set up just right.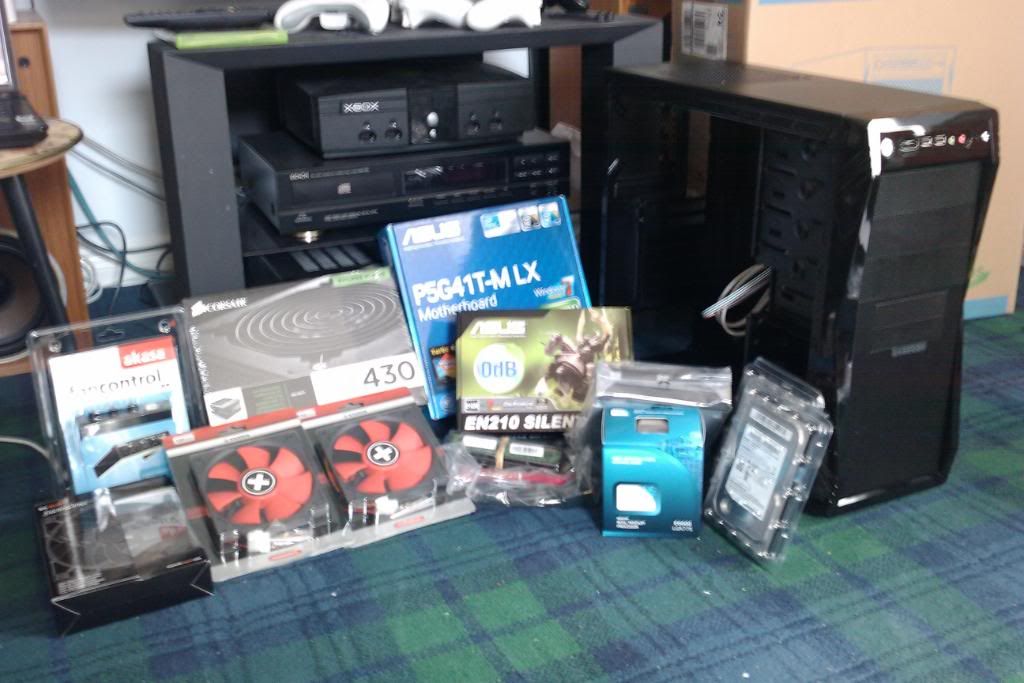 Component list (in rough L->R order):


Akasa Fan Controller Jr (3 controls plus 2 USB ports)
Be Quiet SilentWings 140mm fan
2x Xilence Red Wing 120mm fans
Corsair CX430
Asus LGA775 with 8 channel audio
2x 2GB DDR3 generic RAM
Xenta HDMI cable
Asus passive GT210
Pentium Dual Core E6600 3.06GHz
LiteOn DVD/RW
Samsung 500GB (OS)
Samsung 2TB (Data)
Casecom 6788 case (came with a blue LED 120mm fan)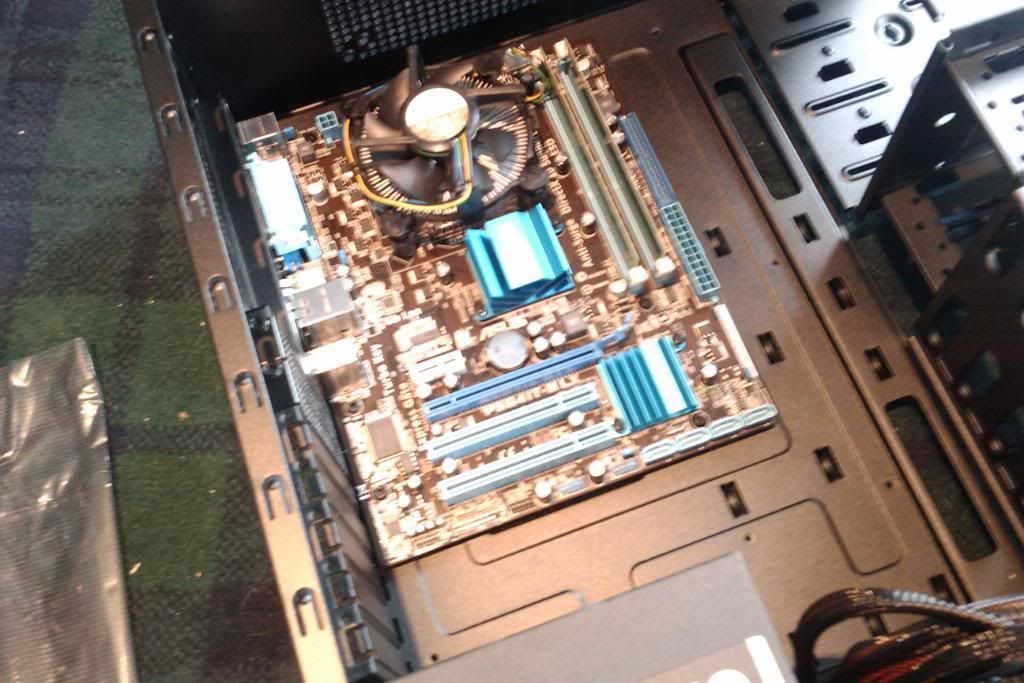 MB, RAM and CPU fitted.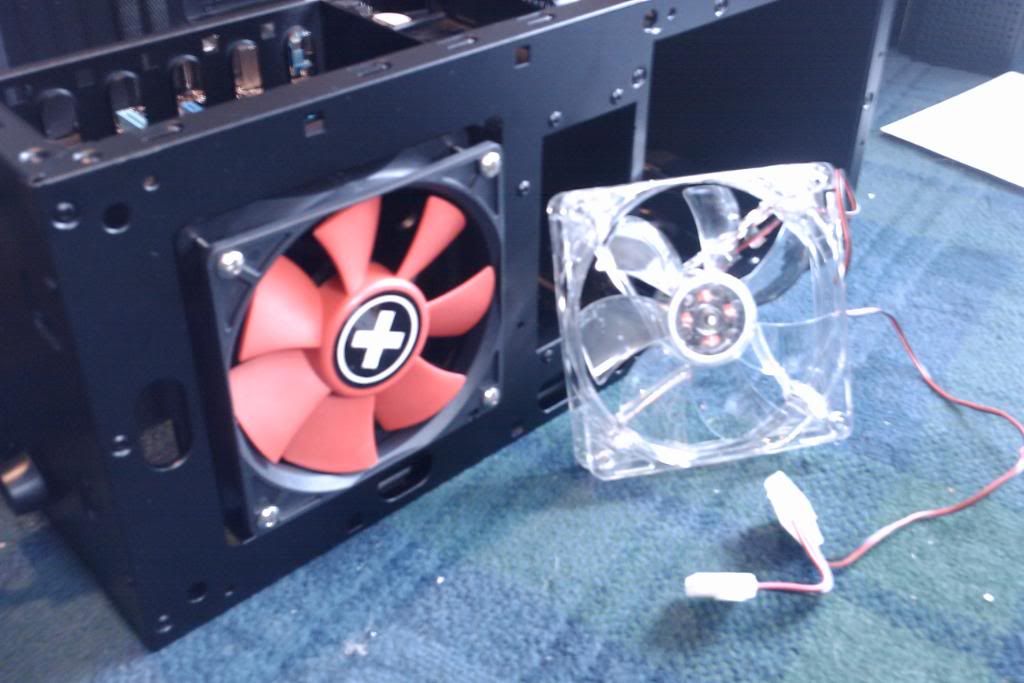 Bezel removed to replace the standard molex fan with a nicer quiet one.





Everything in, complete with half-arsed attempt at some cable management.





Better view of the exhaust arrangement, complete with massive top fan.


---
- Waveknight - 2011-05-22

Page 2




It's Alive!




Everything running as it should be, with (sightly) better cable management.
I'll post up a video of it running in all it's glory some time soon, but I can't find my digicam and I'm using my phone as the remote :o

Major thanks to eskro, numb7rs, etc who gave me a hand sorting out my parts list. Cheers guys
---
- eskro - 2011-05-22

Brilliant!! Cant wait for a video!!
---
- Waveknight - 2011-05-22

I'll sort out a video over the next few days, when I find my camera.

The whole system's worked out even more awesome than I thought it'd be. Currently got it set up so that I can boot it via WOL and boot XBMC (both using Remote Launcher) and then control it and shut it down (using the official remote) all from my phone, no keyboard/mouse required at all! I was pretty blown away when I realised that was possible


Next wee job is getting the two Xbox clients to send a WOL packet when they start up, waking the server if necessary. Got it working on one box this afternoon, just need to add the script to the other one and I'll have everything sitting pretty ^^


---