---
[WINDOWS] HOW-TO use a module to configure Xbox Remote Control on XBMC for Windows - MoDe2006 - 2008-10-08

XBOX REMOTE CONTROL : NO STRESS .WORK 100% PERFECT .NO NEED CONFIGURATION

WORK 100% FOR ALL REMOTE CONTROL XBOX AND ALL VERSION XBMC PC WINDOWS

DRIVERS REMOTE CONTROL XBOX INCLUDED FORMAT RAR

NO NEED CAPSLOCK,NO NEED TO CHANGE THE ORIGINAL KEYMAP

POSSIBLE TO CHANGE THE SPEED CONTROL

AUTORUN XBMC " PLACE EXE+DLL IN THE FOLDER XMC , CHANGE INI FILE :

STARTXBMC=TRUE

"

ADD A NEW FUNCTION BY EDITING THE ORIGINAL KEYMAP XBMC


Example:


<global>- <keyboard><nine>Mute</nine> - </keyboard></global>- <Home>- <keyboard><i>XBMC.ActivateWindow(SystemInfo)</i></keyboard></Home>


DOWNLOAD SETUP FILE :

IRXBOX 1.0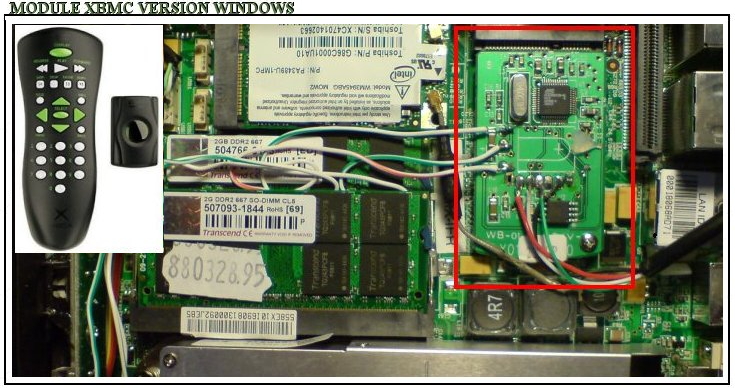 Exemple: integrat to my HTPC
XBMC RULEZZZZ
---
- MoDe2006 - 2008-10-08



DOWNLOAD SETUP FILE :

IRXBOX 1.0
The project remotexbmc is finished because I do not want to do the programming for a multiple remotes, i love the remote xbox !!!



DOWNLOAD SETUP FILE :

IRXBOX 1.0 WINRAR FORMAT


DOWNLOAD KEYMAP FILE :

KEYMAP.XML


Option file:


News option for your remote
HOME= INFO SYSTEM 9=MUTE


---
- MoDe2006 - 2008-10-09



Solution 1:


Adapter XBOX connector to USB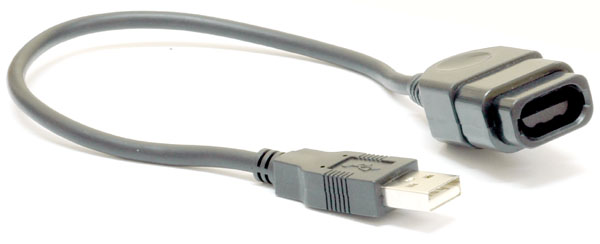 Solution 2:



Solution 3:


Go to : http://dlangenberg.googlepages.com/diycomputerremote2

---
- MoDe2006 - 2008-10-10

If you have any suggestions or ideas to improve this program, thank you tell me.


---
- colvert - 2008-10-12

Any chance for Vista support ?


---
- johan karlberg - 2008-10-12

hi, is it possible to use a universal remote with your program?

i´m thinking of buy a logitech harmony 525

and when i put irbox + .dll file in xbmc folder it does not auto start.


---
- MoDe2006 - 2008-10-12


colvert Wrote:Any chance for Vista support ?
I work for the VISTA support


---
- MoDe2006 - 2008-10-12

normally the HARMONY models work with IRBOX 1.0


---
- Locutus - 2008-10-17

where can I download a driver for the xbox remote? If I connect the remote via usb to my PC it is asking for a driver.


---
- tested2 - 2008-10-18

Download the dongle driver here: http://www.redcl0ud.com/xbcd_rc.html


---
- Dam0 - 2008-10-18

i think you will find mode2006 has included the driver in the program files dir, under remotexbmc folder.

atleast it used to be

Dam0


---
- LinarSavion - 2008-10-18

hello i am trying to get it to work with the xbox1 remote,
in auto mode only half of the buttons do what they should, exmaple: while watching video the menu button does not open the osd and the title button doesnt show the time remaining
but in event client mode everything works, but sometimes it doesnt respond for a while..

can u help me in someway?
and besides everything seems to be slow, any way to make it faster while holding buttons?

and any chance you can release the source code for this program so people can customize the controls in eventclient?


---
- PizzaCat - 2008-10-22

lol im stressed!

i got a xbox to usb converter, installed all the drivers listed in this thread, but it doesnt recognise the xbox ir reciever dongle... it recognises a game pad tho


any ideas?

Oh yay, i got it working, i had initially installed the driver that came with the adapter (super joy box from play-asia) so i uninstalled that and now its working.

Im getting a bit of lag, compared to the original xbmc, is that normal? its just not as responsive, not to a bad degree, but just not exactly the same.

apart from that, yay!


---
- elinenbe1 - 2008-10-24

This works, but some of the buttons are mapped weird (with the updated keymap). Also, the down is quite slow, and the select is WAY fast!


---
- The_Rebel - 2008-10-29

So how do we getting this working (in English we can understand).

IRBOX says hardware error/bad driver.

my device manager has a "USB device" with a yellow question mark - the driver never installs for it.


---