(2014-11-19, 01:34)

popcornmix Wrote:

(2014-11-19, 01:04)

Milhouse Wrote: "error" seems to be fixed at 25% although audio doesn't appear to be out of sync (HDMI 2.1). The display is set to [email protected] Mediainfo.


It's not error but err. You don't appear to have "adjust PLL" enabled.
Second line of codec info should include "pll: 1.00000, err: 1ms"
Hmmm... not getting that line in my OSD.
These are my current settings - they produce the Codec Info as per my previous post:
Video Playback: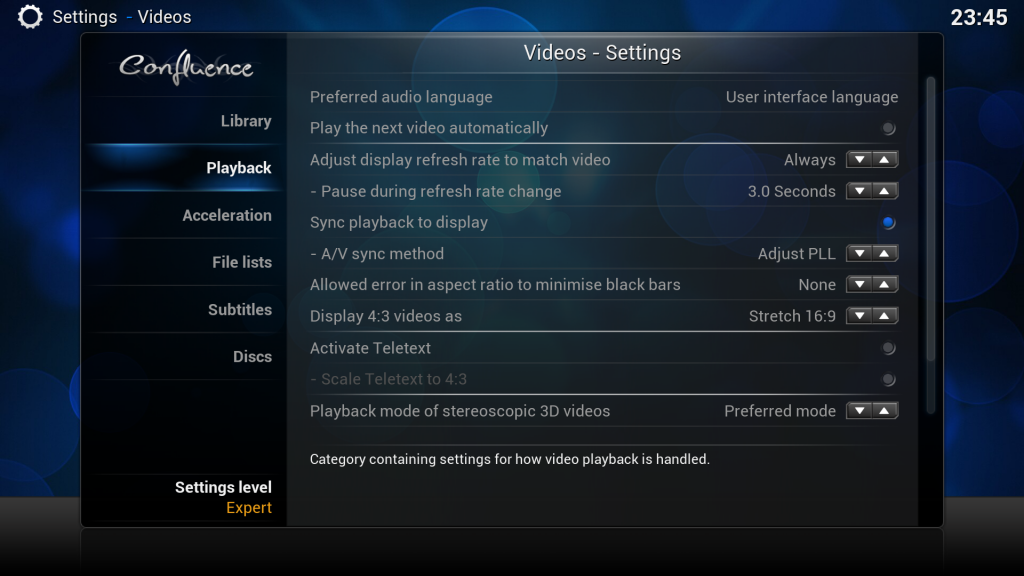 Video Acceleration: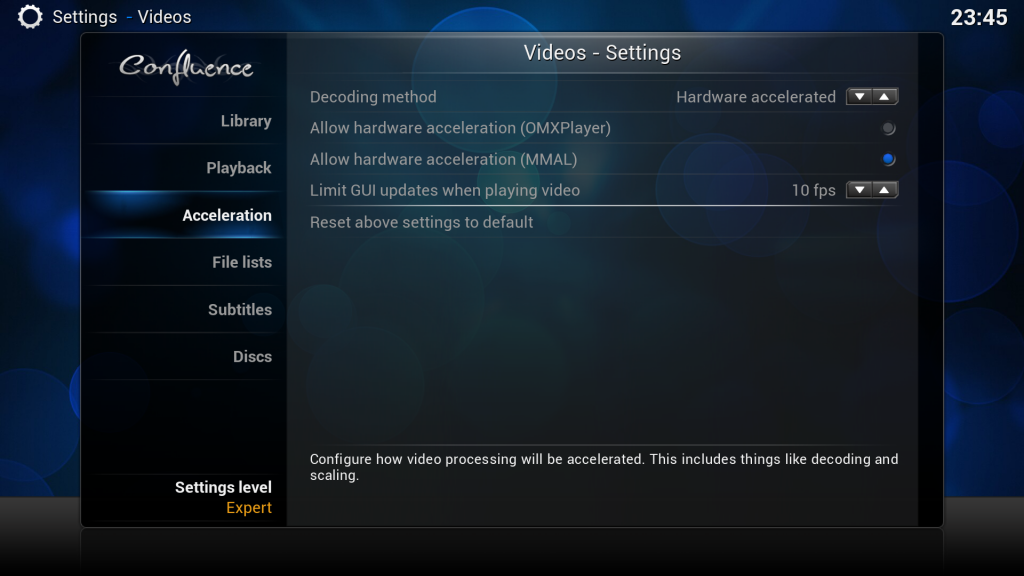 Video Output:
Audio Output:
I'll try a fresh guisettings.xml in case something there is messed up.