2015-03-27, 09:33
Kodi VideoPlayer Video Rendering
This is a compilation of VideoPlayer rendering settings to assist in understanding the difference between Kodi VideoPlayer and other renderers: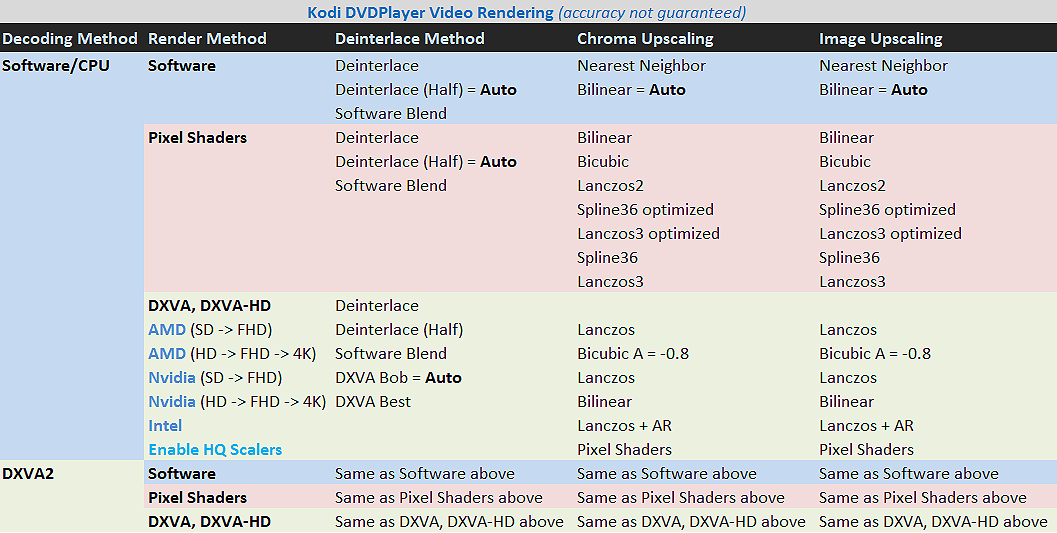 Note:
Only Intel DXVA rendering appears to use an anti-ringing filter. 
Enable HQ scalers
allows the use of Pixel Shaders when DXVA is selected. This may be desirable when using DXVA scaling with AMD and Nvidia graphics cards, which use lesser scaling algorithms under this setting.