2018-05-11, 03:02
UPDATE #5

Font change for "THUMBNAIL INFO" setting in KodiFlixTV
I changed the font for the unwatched episode info when "THUMBNAIL INFO" is enabled for the Default layout in KodiFlixTV. It was calling for a font that didn't exist.

List 3D for music
I fixed the problem with List 3D showing on the root music menu. List 3D now only displays for artists and albums. Thanks to Dave.B for reporting the bug.

Unwatched episodes for KodiFlixTV
There was code missing for a feature in KodiFlixTV. You now have the option to display unwatched episode info on the Poster, Boxsets and TV Art layouts. There is a new radio button on the Top Menu named "UNWATCHED ICON". The radio button will not display if you have the Default layout selected..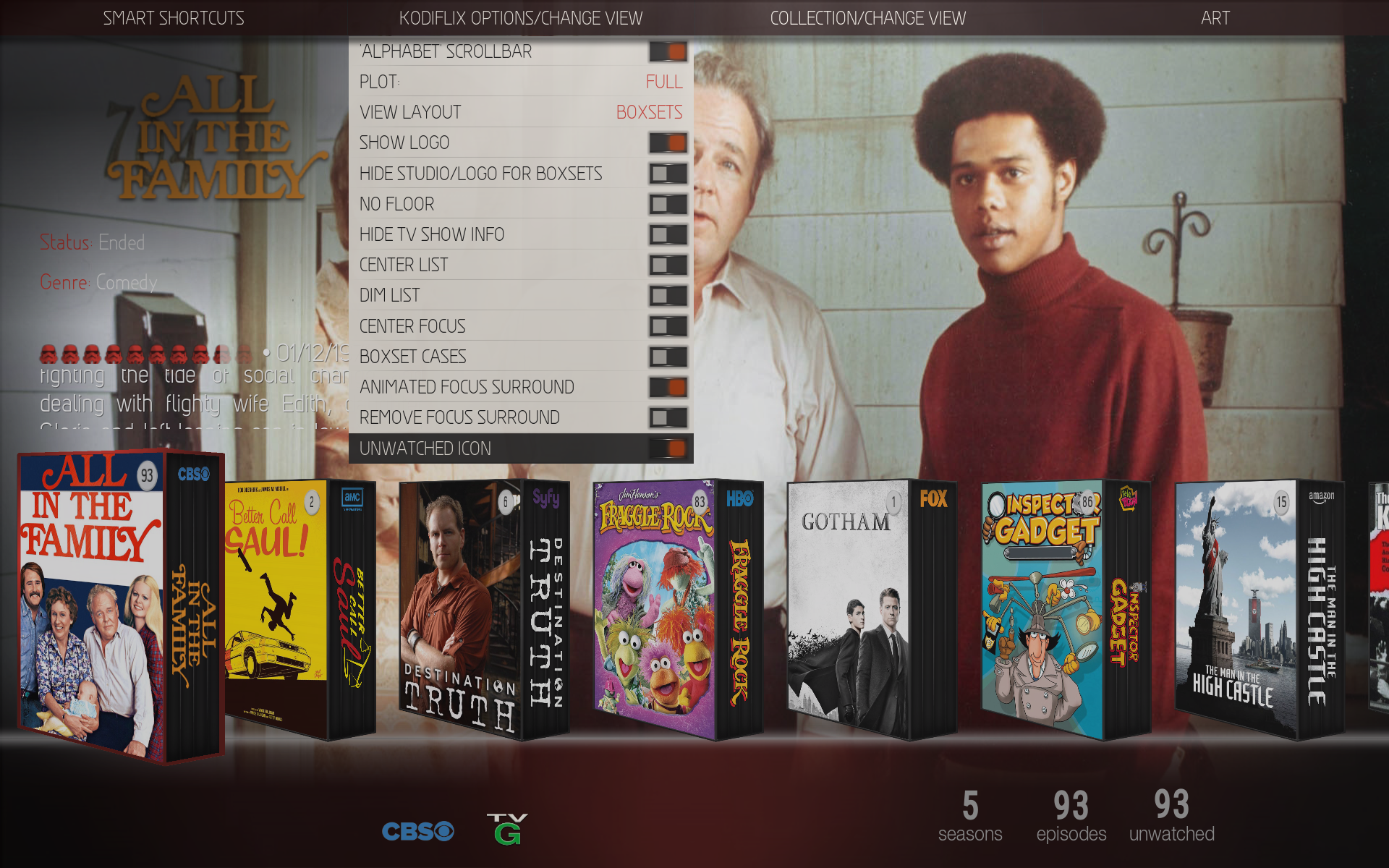 Download
05-10-18 Update
(This will update the skin to v1.0.0.6)