2019-04-15, 06:58
(2019-04-01, 09:27)

mardukL Wrote:

(2019-04-01, 07:24)

ferdinand Wrote: Is there a way to add custom tags for the skin to detect whether the file is a DVD and such?
I have these tags on multiple files: DVD, DVD5 and DVD9 and I want them to be shown as DVDs but the skin doesn't detect them and only shows the usual info. Is there a way I can add those tags?


You should be able to set smart playlist as widgets.

Just create an smart playlist with the kodi native editor
(videos -> playlists -> "new smart playlist" - which let you creat smart playlists ,which will be located in your userdata folder e.g. [ \userdata\playlists\video ]

Or do it manualy  -> https://kodi.wiki/view/Smart_playlists
 (but you need define the type - eg <smartplaylist type="movies"> or <smartplaylist type="tvshows">)
e.g.


<?xml version="1.0" encoding="UTF-8" standalone="yes" ?>

<smartplaylist type="movies">

    <name>my DVDs</name>

    <rule field="tag" operator="contains">

        <value>DVD</value>

    </rule>

    <order direction="ascending">random</order>

</smartplaylist>

 
Thanks but I think I haven't explained myself very well.
I want Kodi to detect the tags I put in the filenames and show their source media logo. I just realize that Kodi/Titan doesn't shows logos for ISO files, is there a way to edit this? I'm talking about these tags and logos: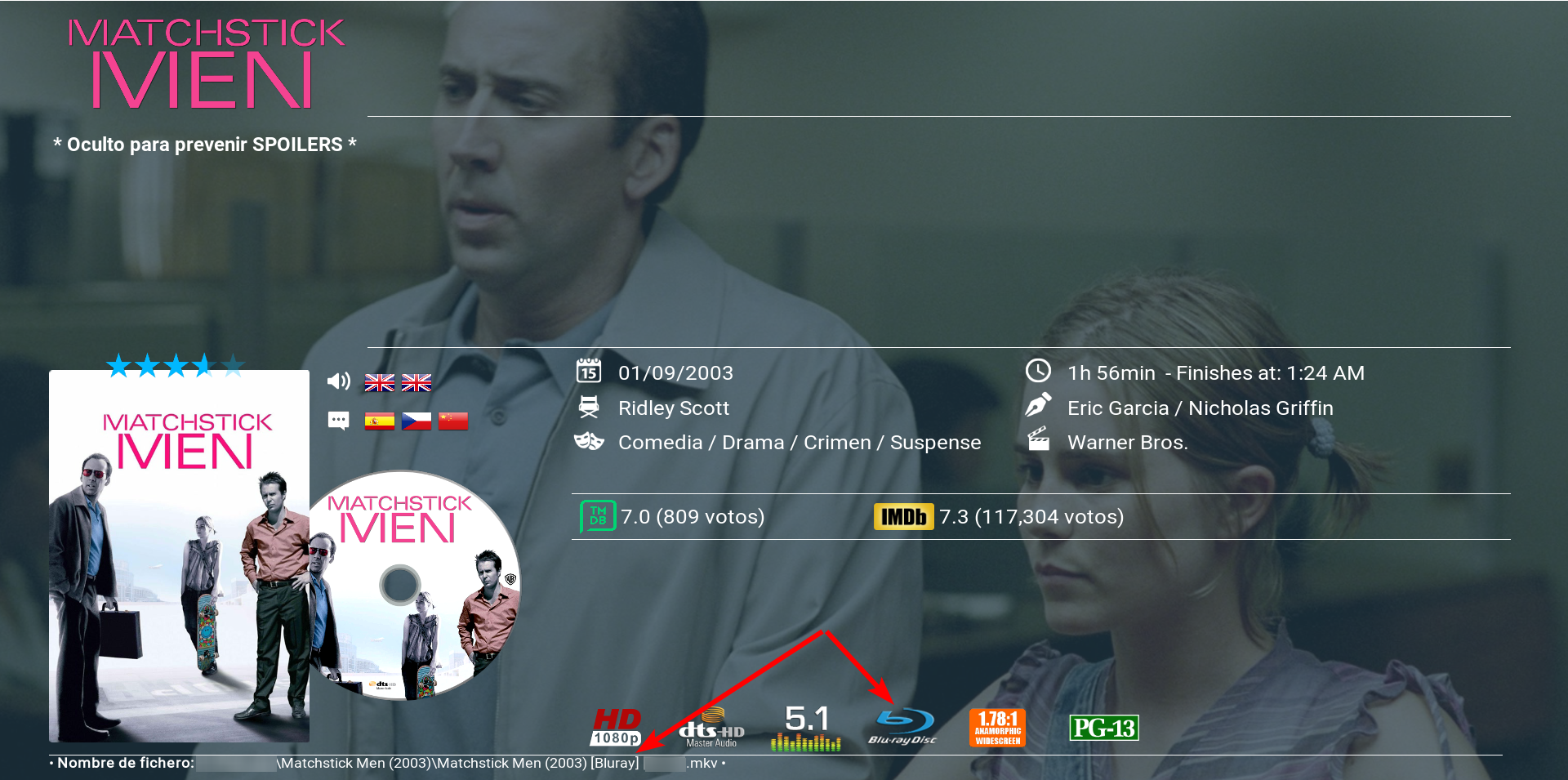 I have some files with a DVD tag but are ISOS (the same with Blu-ray tags and ISOS) and Kodi/Titan doesn't show logos for ISOS, I can change that?
Also I want to add custom tags and link them to their respective media type logo, like a WEBRip tag to be linke with the Itunes logo.