2019-09-05, 23:16
Since I migrated from WMC to Kodi some years ago I always miss a simple thing from WMC that I think might not be too hard to implement in Kodi. Unfortunately I dont really know where to start. Some might recognize the album artist view from WMC in my request.
I usually browse my mp3 collection via album list. I find it convenient to select an album and visually pleasing as I made sure each album have an cover image. The problem is that it look a bit messy as artists have no separator.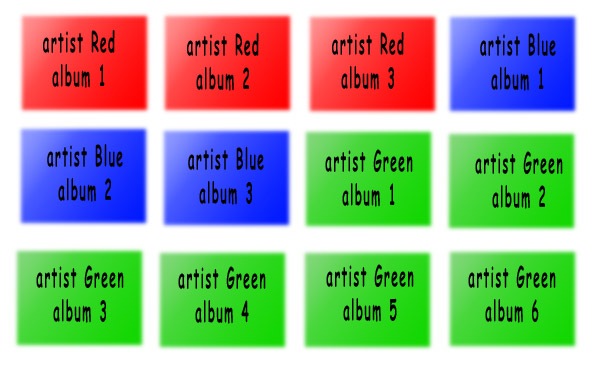 Since album are sorted in correct artist order I assumed it might be possible to simply add a separator when artist change so it might look like that, without editing the code and recompiling do you have an idea how to implement that ?