2011-10-15, 02:33
These are just some modifications of Julien's (aka N.O.W.A.L.L) design that I did to match the green Theme I had created. These would be placed in your backgrounds folder to replace the orange themed images.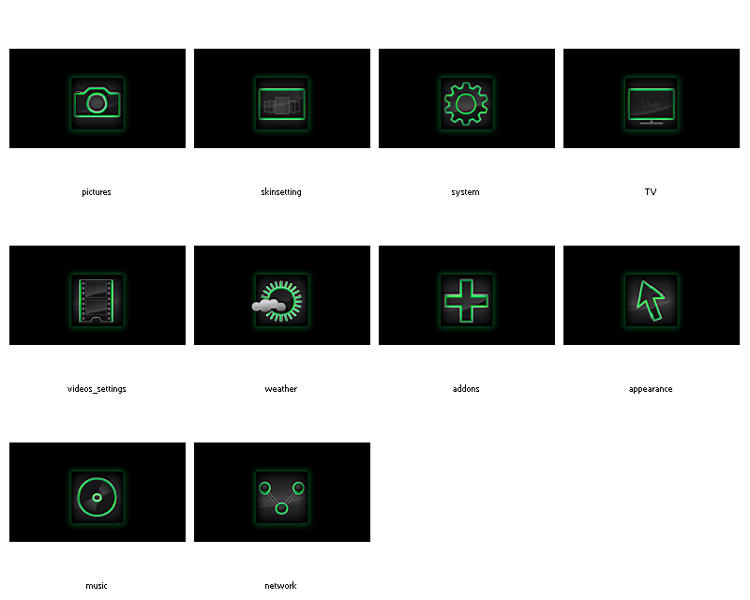 Download them at the link below.
http://www.mediafire.com/?87nfhn9cxhsbc78
Attached is the updated Green theme with the White bar back on the Horizontal menu.
Green Theme - Place in media folder
Attached is the source file for the Settings backgrounds
http://www.mediafire.com/?e9enxra960d1no9