2011-09-13, 02:41
My wife bought me a new case! Ain't she great.
Fractal Design Define R3 White....
I was about to buy the NZXT H2 also in white but this video shows that the Fractal Define R3 beats it in many ways.
First of all I would like to thank
wsume99 - T800 - poofyhairguy - eSKRo and everyone else who has helped me in this adventure.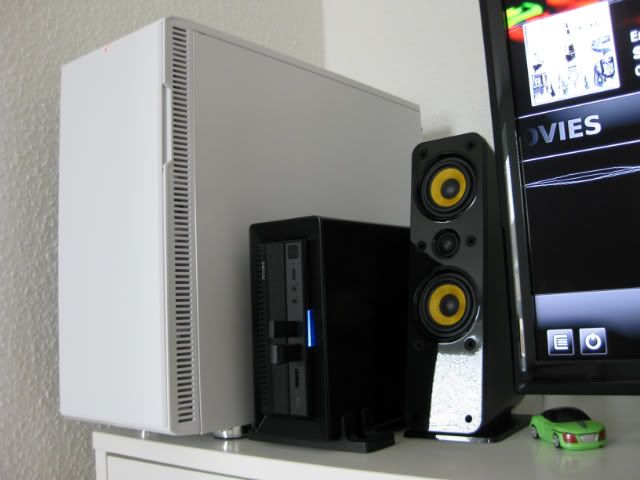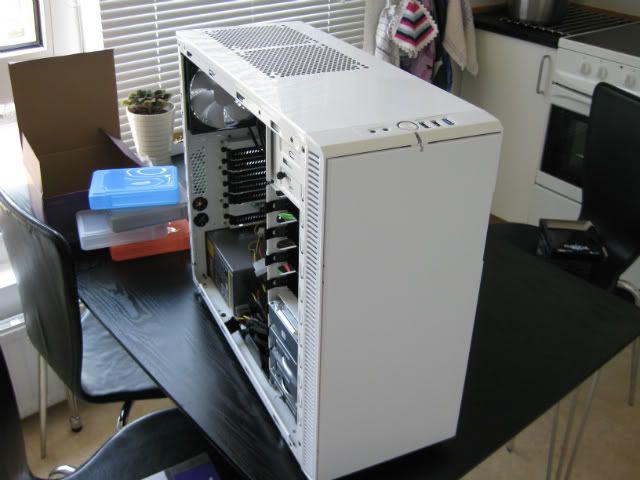 The R3 is quiet and I am very impressed. Temps range because of various HD's but they are under 29C idle and 35c load, except for an old WD I have in there witch tends to get to 40C but I will be buying a 140mm fan to stick on the bottom of the case witch it has a spot for and that should help everything out when more HD's are added.
At the moment it's at the front with the htpc but one day I will move it... I can not hear it unless I stick my head close to it.
Amazing...
Fractal Design Define R3 Case
ASRock 880GM-LE
Antec NEO ECO 520W
AMD Sempron 145 Sargas 2.8GHz
Scythe SCSK-1100 100mm Cooler hehe
Lexar JumpDrive FireFly 4GB
Koutech USB 2.0 Header
Crucial 2GB CT25664BA1339
D-Link DGS-1005G Gigabit Desktop Switch
2TB HITACHI Deskstar 5K3000 for parity.
2TB Western Digital Caviar Green WD20EARS for data.
2TB Western Digital Caviar Green WD20EADS for data.
2TB SAMSUNG EcoGreen F4 HD204UI for data.
If you like Western Digital HD's you can do this:
It works on EARS and EADS and many more.... stop the head parking.
http://lime-technology.com/forum/index.p...#msg148777
http://support.wdc.com/product/download....09&sid=113