Hello,
First of all, excuse me for my english...
My name is nicolas, I leave in paris and I used xbmc pre-eden on win7 and I test the skin transparency 4.0.4 (very cool !)
Everything is ok for me except two points :
- I could see on the forum the transparency version 2.11 with a music view really excellent :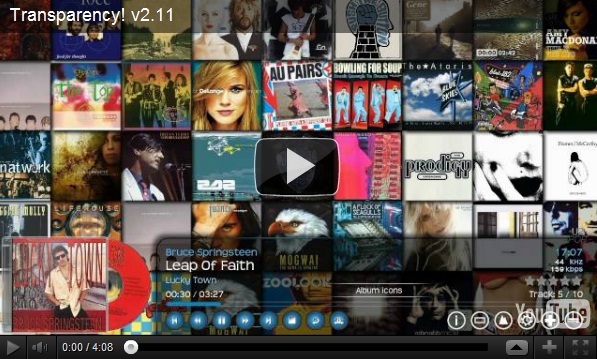 I want exactly this view with background wall cover and in first plan, cd box about selected album and a player with buttons play/pause, stop, previous and next.
I want to known if it's possible to obtain this view on the last version of transparency and if yes how is it possible ?
- my second question is about the main menu.
I want to create smart playlist for ld movies, hd movies, cartoons, others vids and use optionnal menu but there's only 3.
Is it possible to add other optionnal menus ?
Thanks for your help and please, explain quietly because my english...