2016-03-22, 01:32
Moved into a new house so have a new setup.
Here is the first bit, its just a floating TV and sound bar. Cables all hidden in the fake chimney breast.
The photo doesn't really do it justice, looks very nice in the room.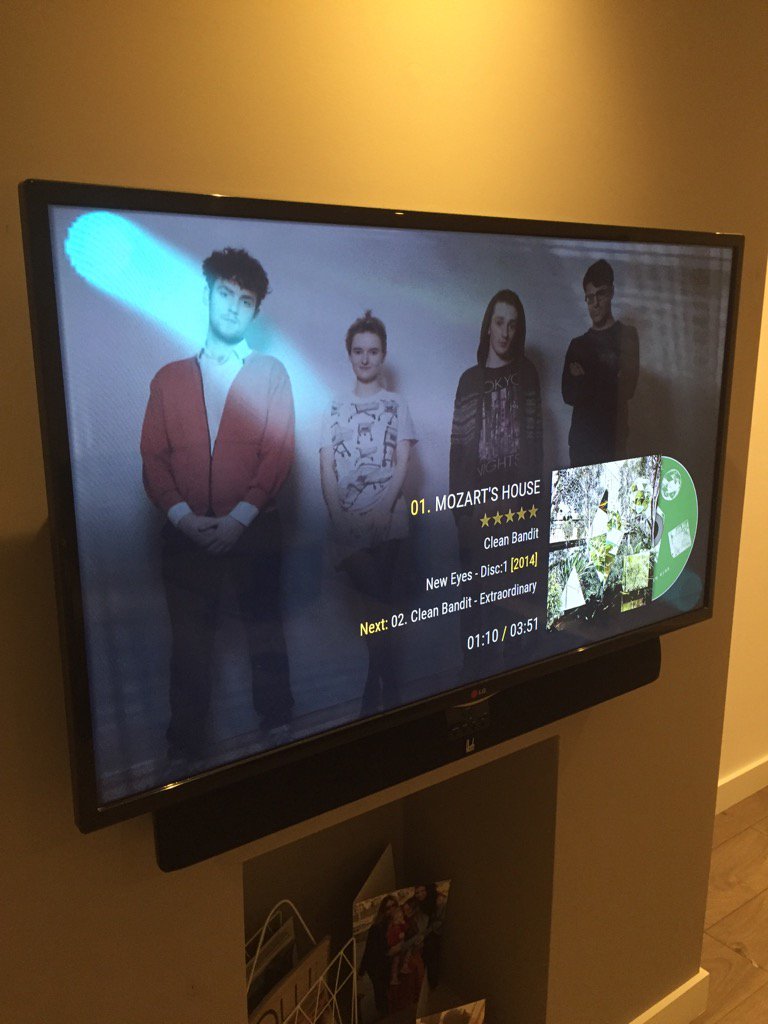 Still working on the sound though, Kodi doesn't seem to be able to boost the vocal volume very well on 5.1 material. Hoping the ADSP add-ons can help with that in the future as I have no amp to adjust the settings any more.
Nice and clean setup
Any plans for a bar besides the sound bar?
Are Zag and docwra the same person? Silly question I know lol

My next PJ will be an Optima so looking forward to hearing how it all looks before I deploy one!
2018-09-27, 15:57
Yep Zag was me in a former life.. Been on these forums since they were setup with a nickname even before that hehe.

The optima is great, best projector I have ever owned. It wasn't even that expensive to be honest.

I think the size is far too big, but the noise levels and speakers are great and I know its the size that is the compromise to make them that good.
Really sad now, I feel totally inadequate with my hard disk space now! 
I'm just going to have to buy a datacenter now just to keep up with you guys!
Also VERY jealous now - your server has wheels! GRR!!!! My cabinet is just a dead weight!
*nips to Amazon and buys 500TB HDD's and wheels - that'll show 'em!* 
Nice surrond speakers in the wall, must confess that I'm a little bit envious!

Do you experience sound dropout with your VSX-S520?
I also have one and sometimes regardless of music/video there is a dropout for 1 second, a reboot fixes that.
Never had that issue with my VSX-300.