2013-07-28, 21:31
EDIT: to stop my own convoluting of this thread, I will just update the first post with newer pictures. Seems the sensible thing to do.
___________________________________________________________________________
Specifications are below. Pictures aren't the sharpest, but my phone is the best camera I have right now, so they'll have to do.
(I was watching "All your history are belong to us" on YouTube when I took these)
Main viewing area as seen from the right:
Main viewing area as seen from the left:
Main seating area (with my old, crappy surround speakers, which have since been replaced):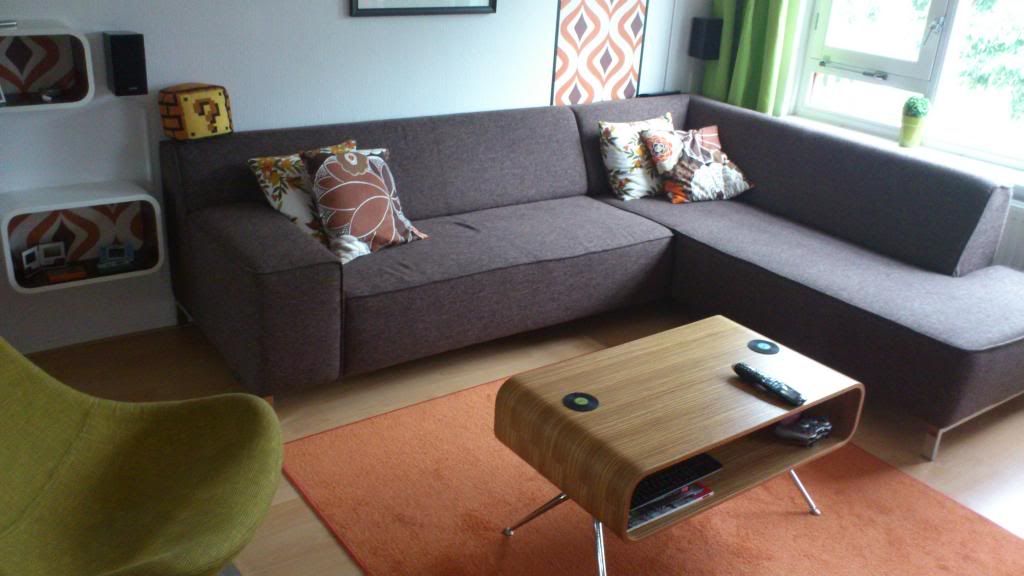 Main multimedia sources (and new center speaker):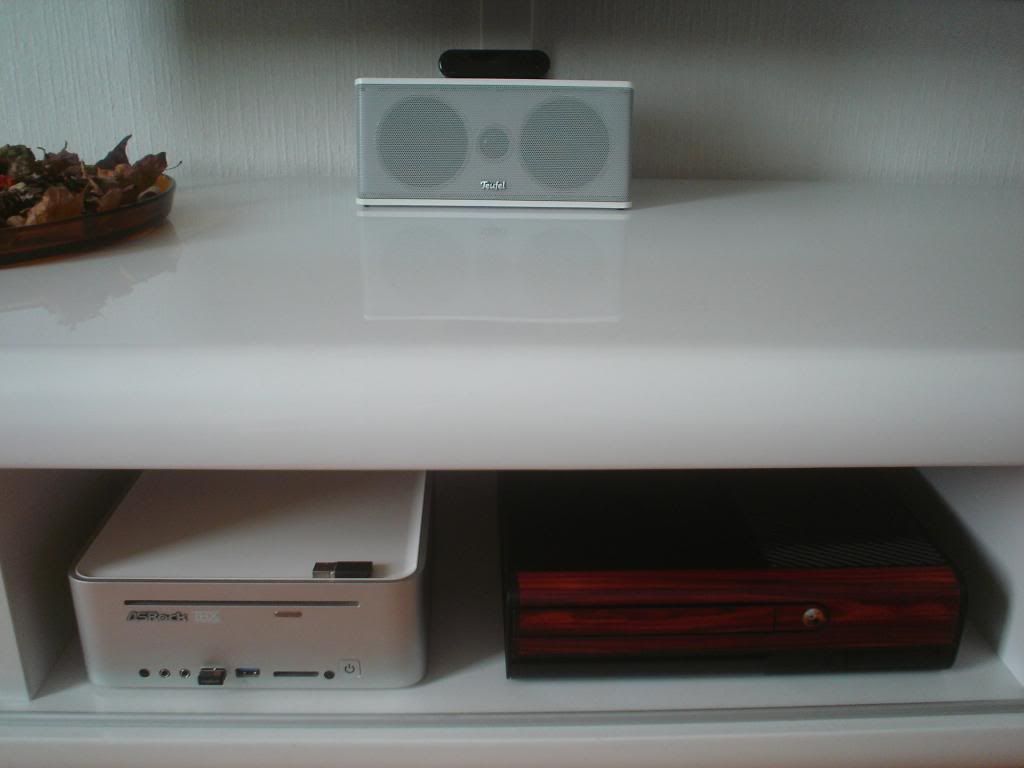 AVR: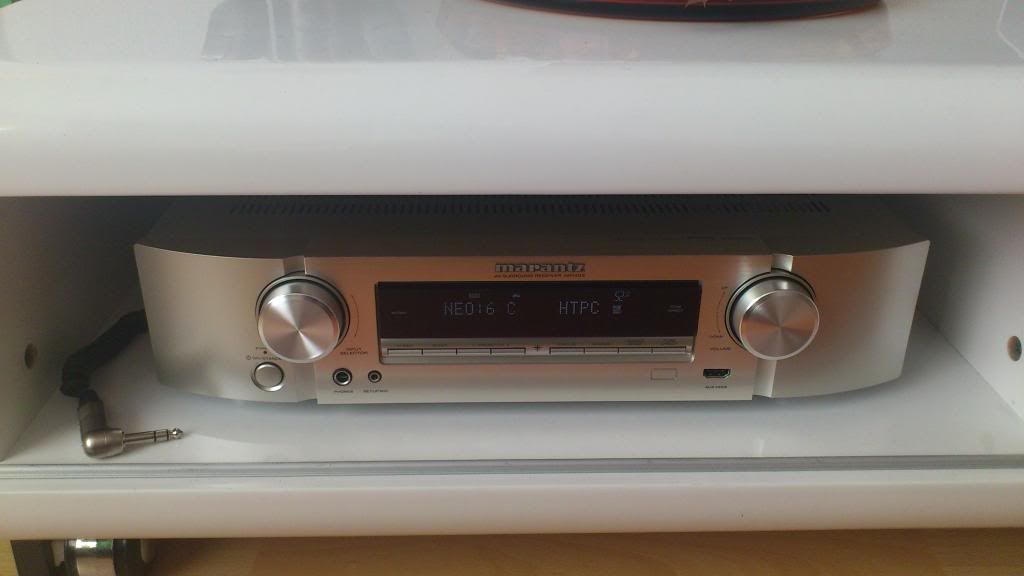 Specs
:
TV
-
Sony KDL46HX850
. Very nice picture quality, especially for a LED. The TV is wall-mounted with a
Vogel's EFW 6345 PLUS
.
HTPC
-
Asrock Vision 3D (137B)
, running Frodo 12.3 with the latest Aeon Nox.
Sound
- Upgraded to a
Marantz NR1403
, because I really like the sleeker look of these slim AVRs. Paired it with the
Teufel Consono 25 Mk3
set, in white.. I have a fairly small apartment, so this thing already makes the dishes rumble in the cupboard. Also, there's a
Sennheiser RS 180
headphone for whenever rumbling dishes aren't an option.. In keeping with the space age vibe of the room, the base connects to the AVR with a coiled cable. Nothing screams retro like a coiled headphone cable.
Remote
- Logitech Harmony One / Yatse on an
ASUS Transformer Pad 300 (TF300T)
. On the center speaker you can see an HP USB ir-receiver from eBay, because the built-in receiver was too limited. Also upgraded to a
Logitech K830
.
Storage
- Not pictured is a
Synology DS213j
, rocking two
4TB Western Digital Red
s.
Gaming
- There's some emulators on the Asrock and there's an Xbox 360 E with part of a vinyl skin for more retro styling. Faux-woodgrain front panel, I love those.
I put the
Lego VW T1 Camper Van
on the sub, because it is awesome. The lavalamp is a
Mathmos Telstar
. The Goomba on the door is part of a set of
Re-Stik wall stickers by Blik
.
You can also see I don't like cables, but due to this being a rented apartment, I have to settle for cable ducts, instead of fully concealing them in the walls. Oh well. There's a light at the back of the tv, which is just a dimmable, tubular bulb. Nothing fancy, but it still sets a nice mood AND does its job as a bias light.