2014-11-23, 09:32
4. MADVR SET UP
Set up of madVR will be left to an external guide. This will take you through each menu in the madVR control panel to get madVR up and running. Sample settings and suggestions for suitable hardware are also provided.
madVR Set up & Configuration Guide
Where do I find the madVR Settings Panel?
madVR settings are best adjusted during video playback.
The configuration panel is accessed during playback by right-clicking (mouse), navigating to

Filters

and selecting

madVR

.
Or, press

Ctrl + S

on your keyboard. 
Note: madVR must be the chosen video renderer in order to appear under the list of active filters (which can be confirmed by the madVR icon displaying on the Windows Taskbar).
This is often easier to do outside of Kodi to avoid losing mouse focus
.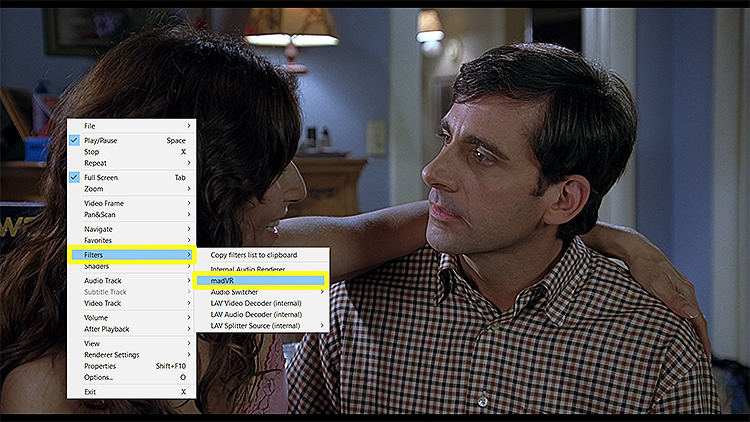 The following dialog should appear (the control panel will pop-up if
Ctrl + S
is pressed):