2015-03-08, 06:30
Logitech Harmony Remote Configuration Guide – Kodi
Last Updated: 2016-6-16
Krypton v17
Please share your experiences with various IR receiver models and Windows 10. I don't want to recommend any IR receiver with poor driver compatibility or impaired function.
This guide is dedicated to configuring a Logitech Harmony remote to control Kodi Entertainment Center. Set up is specific to Windows.
Linux users
should
start here
before visiting
this thread
dealing with Harmony remotes.
Mac users
should rely on set up from
this thread
.
You will need

:
IR Receiver (built-in or external);


Harmony Remote Software

;


Windows OS

.

This Harmony Configuration Guide Includes
:
Guide to Microsoft eHome RC6 IR Receivers

;

1. GUIDE TO MICROSOFT eHOME RC6 IR RECEIVERS
Definition

:
A
Microsoft eHome Infrared Transceiver
is a type of IR receiver designed to work with Windows Media Center, Windows Media Player and other native Microsoft media applications. This type of receiver is easiest to work with and the most compatible with Kodi. Its ease-of-use comes from its ability to use devices in the Harmony database that can be directly mapped to keyboard commands in Kodi without having to translate through a third-party such as a keyboard.xml. If possible, you want to get your hands on one of these.
To determine if your IR receiver is a true eHome RC6, open the
Device Manager
in Windows and see if your receiver is listed as a
Microsoft eHome Infrared Transceiver
under
Human Interface Devices
. Even this may not be a guarantee of performance. I have experienced an issue with an HP OVU400102/71, which installed the correct drivers but wouldn't recognize commands correctly. It turns out, this receiver uses a different chipset than other HP receivers, and, as a result, does not function as a true eHome remote. But, chances are, if the eHome driver installs, you have the correct receiver.
Genuine eHome receivers can be purchased alone, but it may be just as easy to remove an IR receiver from a combined remote/receiver package. Many small form factor (mini) computers contain built-in
CIR receivers
, which are also RC6-compatible. Examples of computers with built-in receivers include the
Intel NUC
and
ZOTAC ZBOX
.
A list of external Microsoft eHome receivers can be found here
.
Popular eHome RC6 receivers

:
HP 5188-1667 / OVU400103/00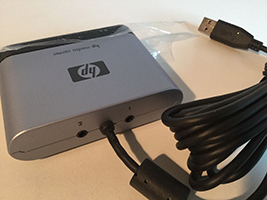 HP 5070-2584 / TSGI-IR01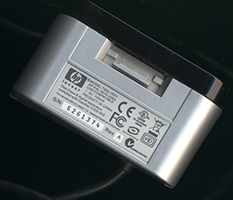 Microsoft A9O-00007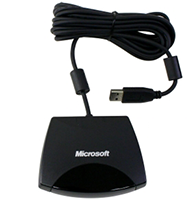 Phillips-Dell OVU4003/00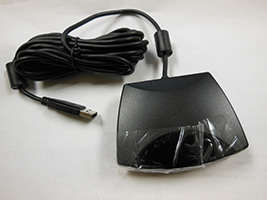 Rosewill RRC-126 / RHRC-11002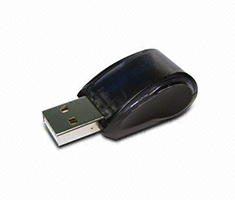 MediaGate HA-IR01SV / TSDX-IR