2015-04-21, 20:14
Playing HDR Demos from YouTube
If you are looking for high-quality HDR demo clips, YouTube has a growing catalogue of free 4K UHD HDR content.
This content can be easily played with MPC-BE by opening the URL address for any 4K UHD HDR video with the media player.
Instructions
Open
YouTube
in a web browser and navigate to the channel with 4K UHD HDR videos you want to play: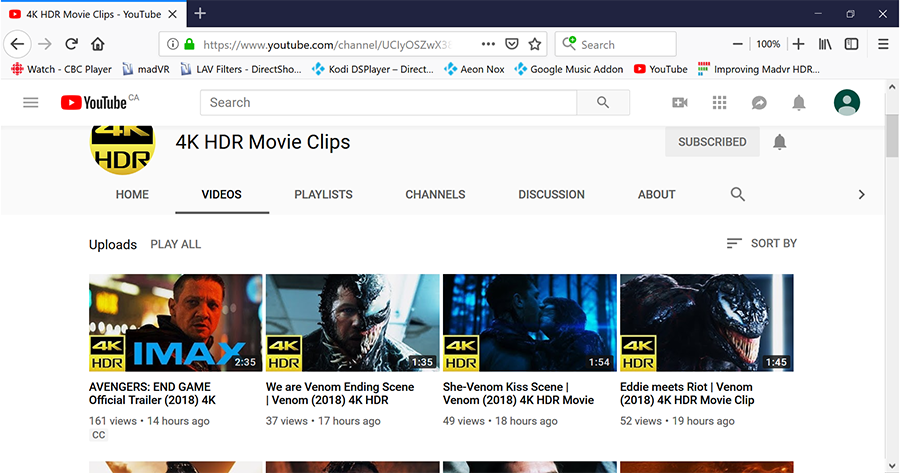 Select a video and highlight the URL in the address bar.
Right-click
and select
Copy
: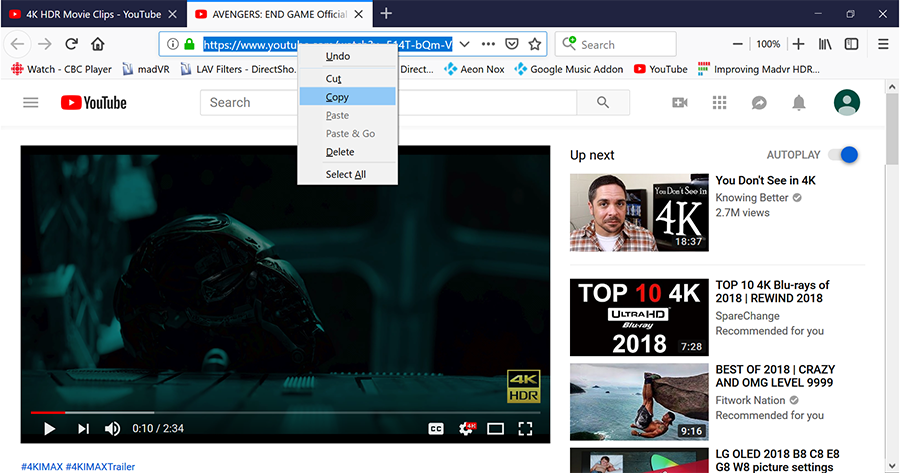 Open MPC-BE
and navigate to the
Options
menu. Under 
Online media services
, configure the player to play 4K UHD HDR streams by checking the options below: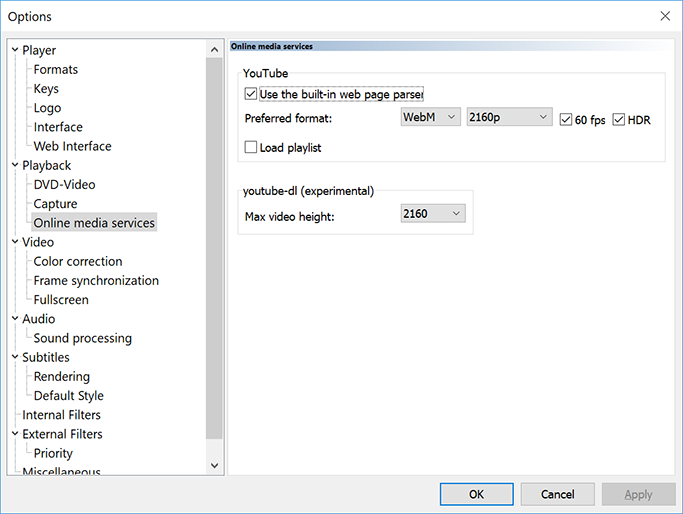 Select
File -> Open File/URL…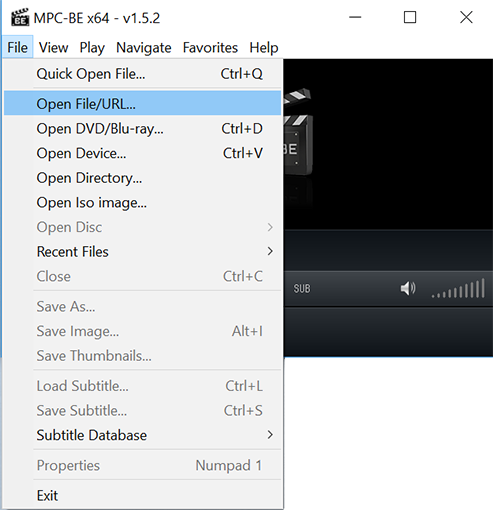 Check
Paste URL from clipboard
 and the copied link address will be automatically loaded. Press
OK
to play the video: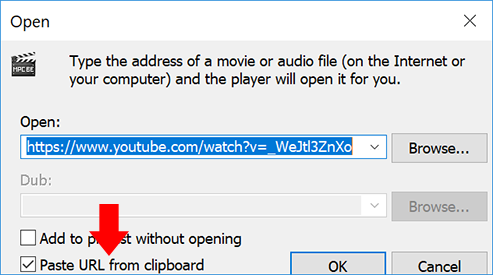 You can confirm the stream is playing in HDR with the madVR OSD (Ctrl + J).
To get you started, here are some great YouTube channels with numerous high-quality 4K UHD HDR clips:
4K HDR Movie Clips
The HDR Channel
4K HDR Media
VISIONPLUS HDR-X
Jacob + Katie Schwarz
TechnoZen Gaming
These are some of my favorite downloadable 4K UHD 60 fps HDR Demos:
LG: Chess HDR
LG: Colors of Journey HDR
LG: New York HDR
LG: Rays of Light HDR
LG: Cymatic Jazz HDR
Samsung: Travel With My Pet HDR