2015-05-17, 01:13
I'll try the new build tomorrow.
In the meantime, I'd like to submit a new issue : each time a pause a video, GPU load is increasing from 55% to 96%.
I found out about this because GPU fans speed is rising and the computer is making a noise like is going to take off
It's systematic regarding the video paused, the skin used (tried with Aeon MQ5 and Confluence)
In the following screenshot, you can see the phase with GPU load @96 (the video is paused) and then the load @57 (video is playing) and then load nearly 0 (video stopped)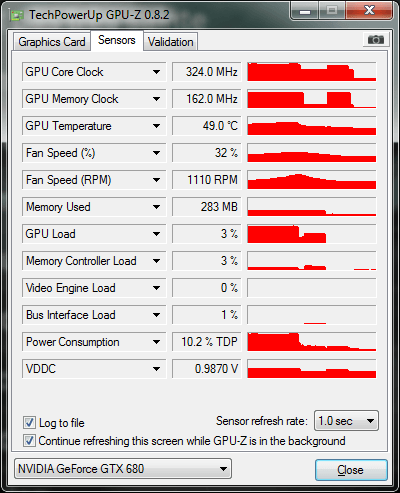 Is this a known issue?