2015-06-30, 00:31
KODI QUICK START GUIDE
I recommend installing 
Artwork Beef
 with any Kodi installation. TV show and movie scrapers will only download a basic poster and default background for each title. Artwork Beef can fill out the remaining artwork (fanart, logos, clearart, disc art, thumbs, character art, etc.) in your library. Many skins make use of this extra artwork, making this add-on a required addition for a complete visual experience.
Artwork Beef should run automatically after each title is scraped into the library and update existing titles as new artwork becomes available.
Complete artwork is downloaded via

Artwork Beef

: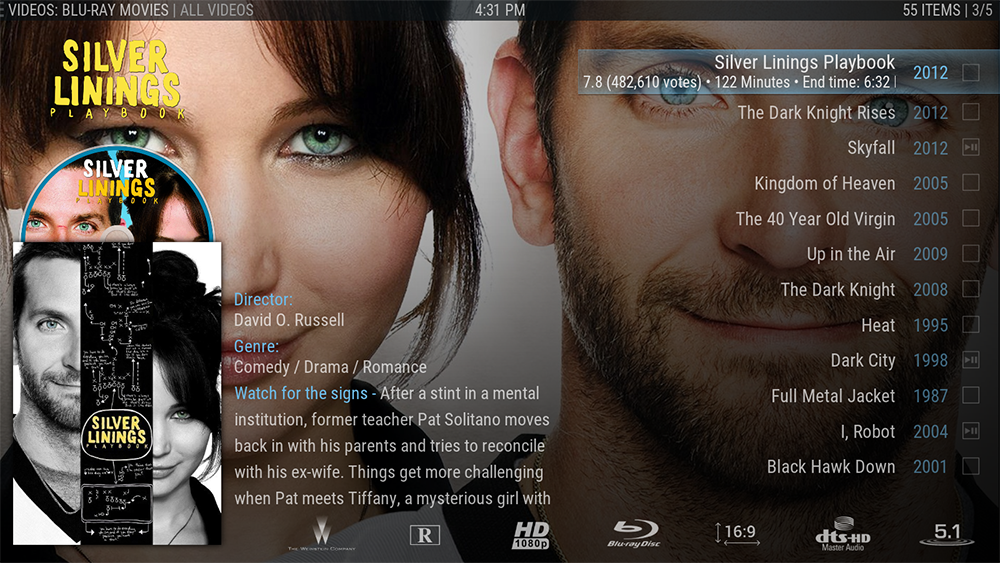 Instructions: How to Install the Excellent Aeon Nox SiLVO Skin
TV SHOW SCRAPING
The TVDB scraper
The default metadata scraper for TV shows is
The TVDB
. Basic set up applies and the only meaningful option involves the choice of a ratings system. It is recommended to choose
IMDb ratings
over
The TVDB
as these ratings have greater support and relevance.
Basic TV Folder Structure:
(Folder)
TV Show
->
(Folder)
Season 1
->
(File)
TV Show S01E01
TV Shows: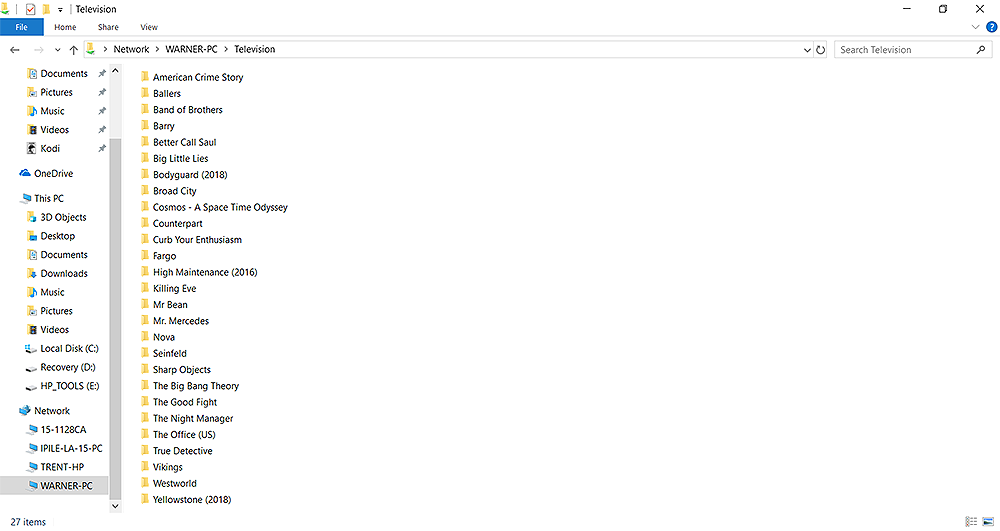 Season #: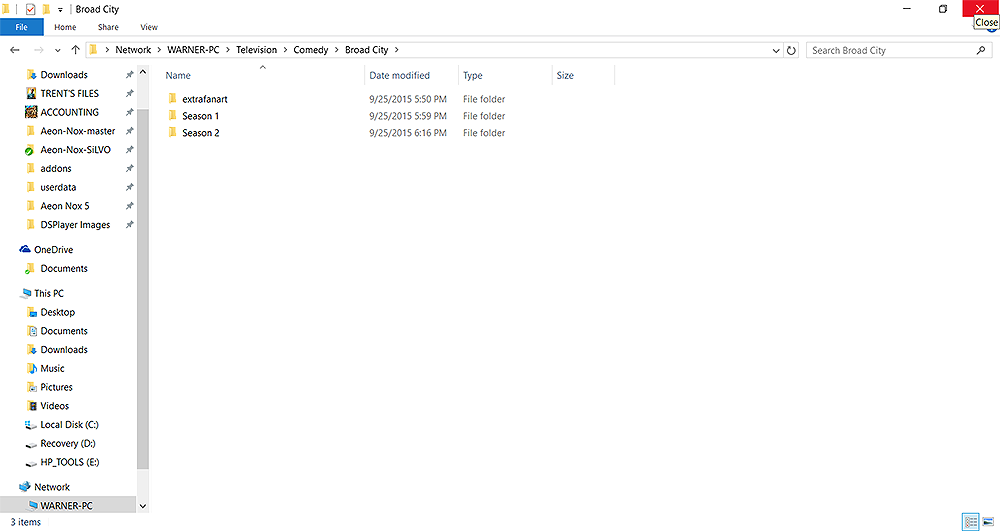 TV Show S##E##: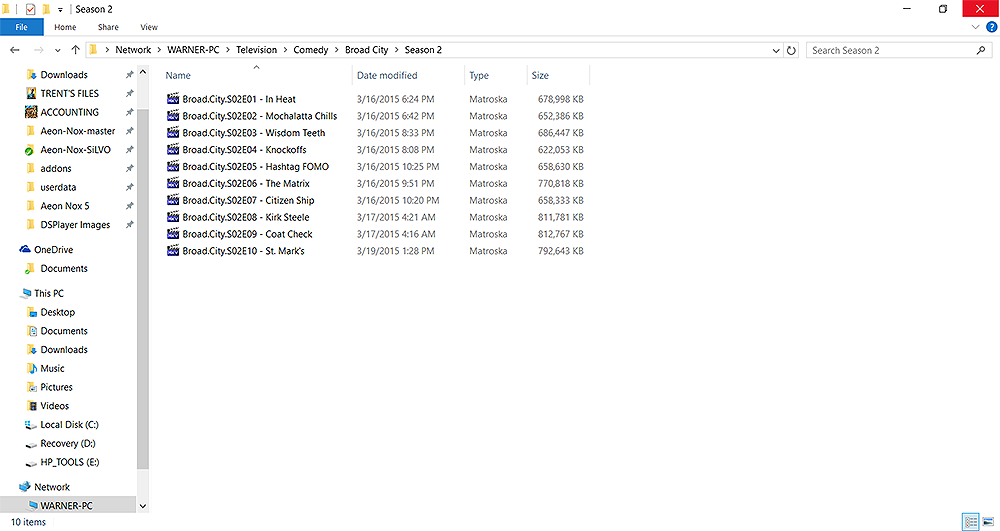 Further Reading

:
TV Show Naming Conventions
MOVIE SCRAPING
Universal Movie Scraper
The
Universal Movie Scraper
is the flagship Kodi scraper for movies. This add-on is not installed by Kodi but is recommended due to its deep customization. For example, it is the only movie scraper that properly scrapes IMDb Top 250 ratings.
The
Universal Movie Scraper
is found in the Kodi Add-on repository and can be accessed via the Add-on manager:
Settings

Add-ons

Install from repository

Kodi Add-on repository


Information providers




Movie information



Universal Movie Scraper

Universal Movie Scraper:
Basic Movie Folder Structure:
(Folder)
Movie (Year)
->
(File)
Movie (Year)
Movie (Year) folders: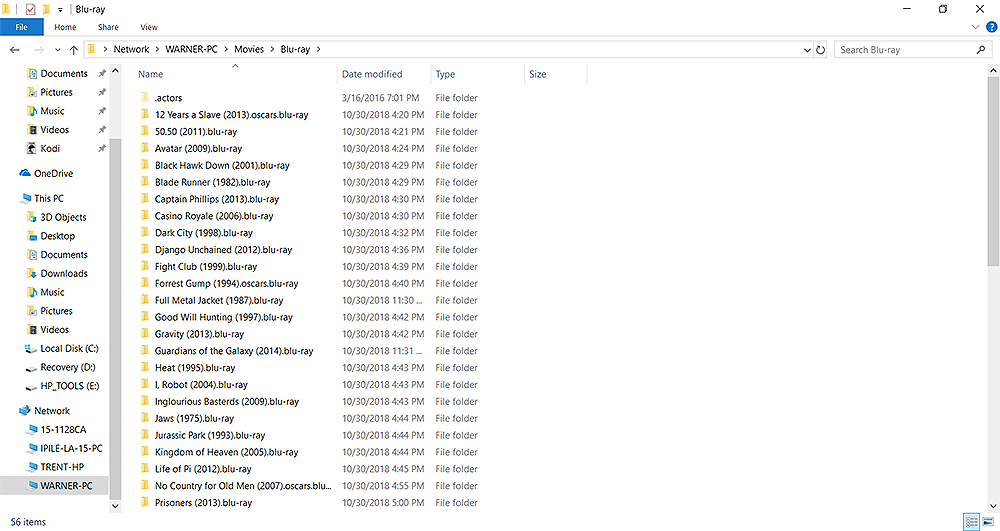 Movie (Year):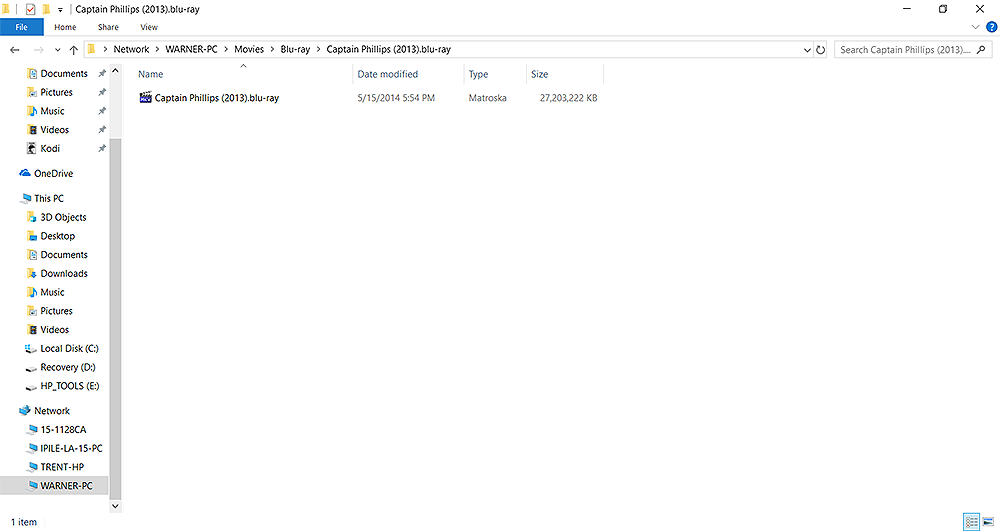 Further Reading

:
Movie Naming Conventions
Adding Media Source Flags to Filenames

:
In addition to standard file naming conventions, it is possible to add specific keywords ("tags") to filenames to change the source of media flags displayed by Kodi. For example, by default, the source flag reads and returns the video codec of each file (e.g. H264). By adding specific keywords, the source flag can be modified to better reflect the actual source of the rip: DVD, BLURAY, HDDVD, HDTV, iTunes, etc.
Adding a known tag to a filename such as 
BLURAY
returns a unique media flag.
Complete List of Media Source Flags Read by Kodi
Adding a Source Flag

- 50.50 (2011).BLURAY: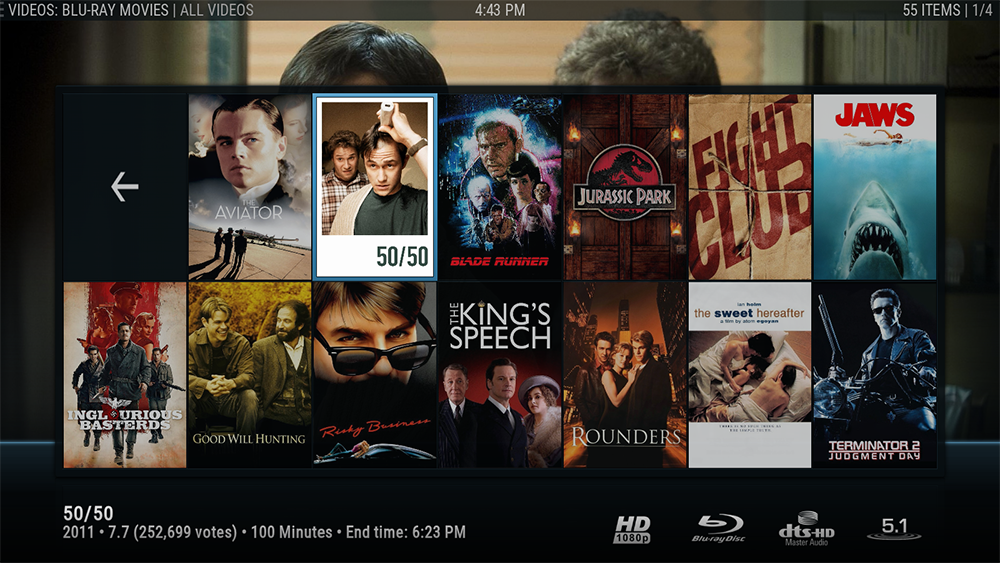 ADDING VIDEO SOURCES
With proper naming conventions and folder structure, it is possible to add media sources to your library. This topic is explained in detail in the
Kodi Wiki
. Remember to adjust
Settings
for the
The TVDB
and
Universal Movie Scraper
before scraping.
Adding Video Sources
Configuring SMB File Sharing in Windows 10:
VIDEO LIBRARY BACKUP
It is a good idea to back-up your video library on an ongoing basis. This is especially important if you have gone through the library and applied custom artwork to specific titles. Library exports will maintain this customization even if the library is somehow lost.
Library exports store individual artwork and .nfo files, which contain custom artwork choices and other metadata in the same folder as the TV show or movie. This essentially makes your Kodi video library portable and simple to transfer to fresh instances of Kodi without losing any previous customization.
All media drives must be configured for 
Write access
to allow exported content to be saved and overwritten. Note: NFOs generated by Kodi can be read by other media frontends such as
Emby Server
.
Exporting the library as
separate files
is best to maintain compatibility of the library with fresh Kodi installations.
Exporting the Video Library
TV Show

folder after Library Export: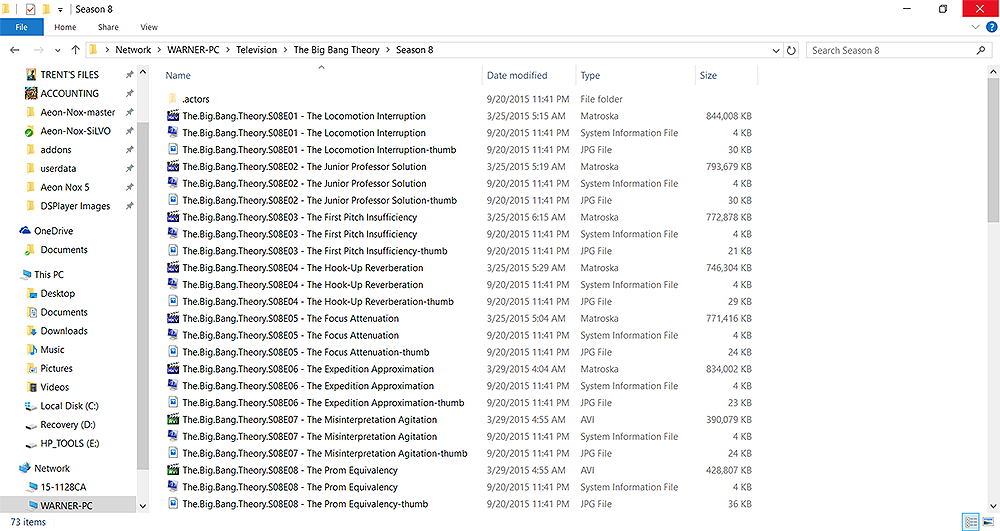 Movie

folder after Library Export: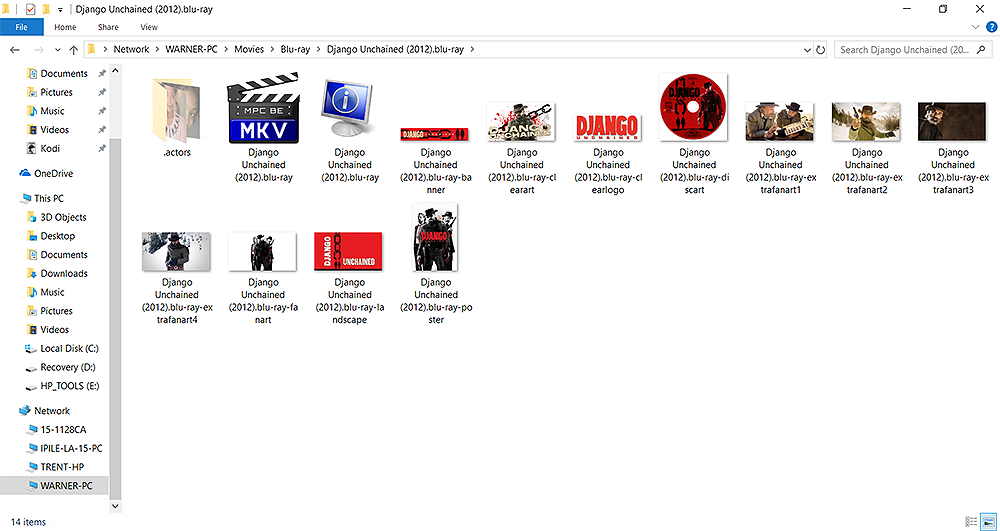 AUTOMATIC FILE RENAMING AND MANAGEMENT TOOLS
Supplementary tools are available to assist in managing your media library. These tools are particularly desirable for monitoring folders for new content and automatically renaming and moving content to the media folders. 
Supplementary Media Management Tools
OTHER IMPORTANT KODI CONCEPTS
RECOMMENDED ADD-ONS
SOME OF THE BEST CURRENT KODI SKINS (as of v18 Leia):