Hi Guilouz,
Just started using your mod to Arctic Zephyr & so far loving it, great work.
I have a few requests if t you think they are a good idea & are able & willing to include them
1) I would like to see the file path moved from its current location, where it seems just droped in the middle of the page, to the bottom left as shown below.
2) I would like to see the clear art in bottom right shown larger, seems too small at present, as shown below. Would need to be sized to suit the cast page shown in the second image.
3) Is it possible to add the character names along with the cast name as shown below (or something similar)?
4) I am missing two Genre icons, Family & TV Movie, as you can see below. Although in one of your screen shots on original post you seem to have a Family icon showing.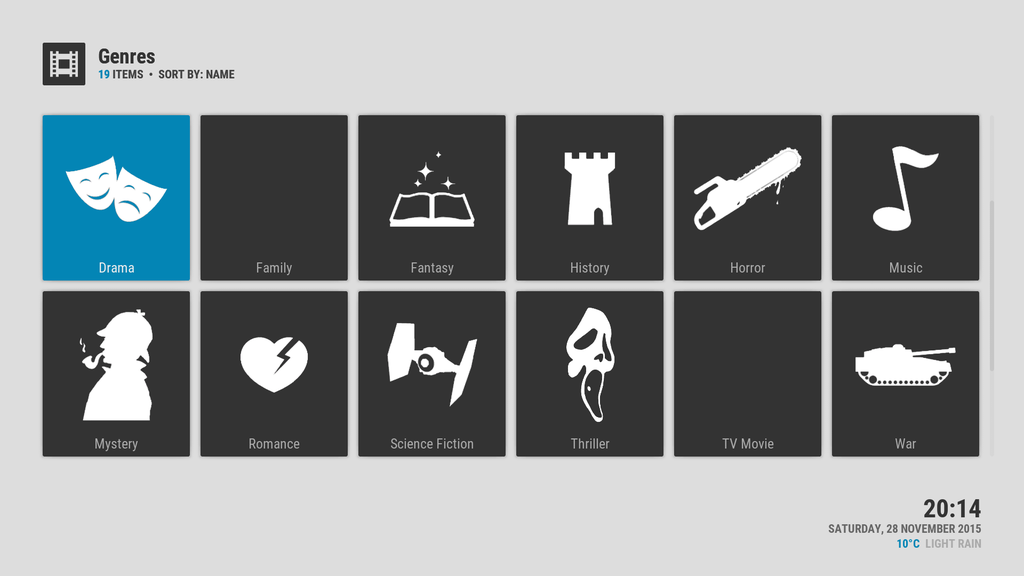 If you are unable to include any of these mods, perhaps you can let me know the correct xml files to be able to edit myself & I'll give it a stab
I could also provide you with some icons if you let me know what format & construction they need to be.
Cheers & keep up the great work.