2018-10-12, 17:30
For the extrafanart problem in Aeon Nox, check to see if the all of the appropriate fanart has been downloaded: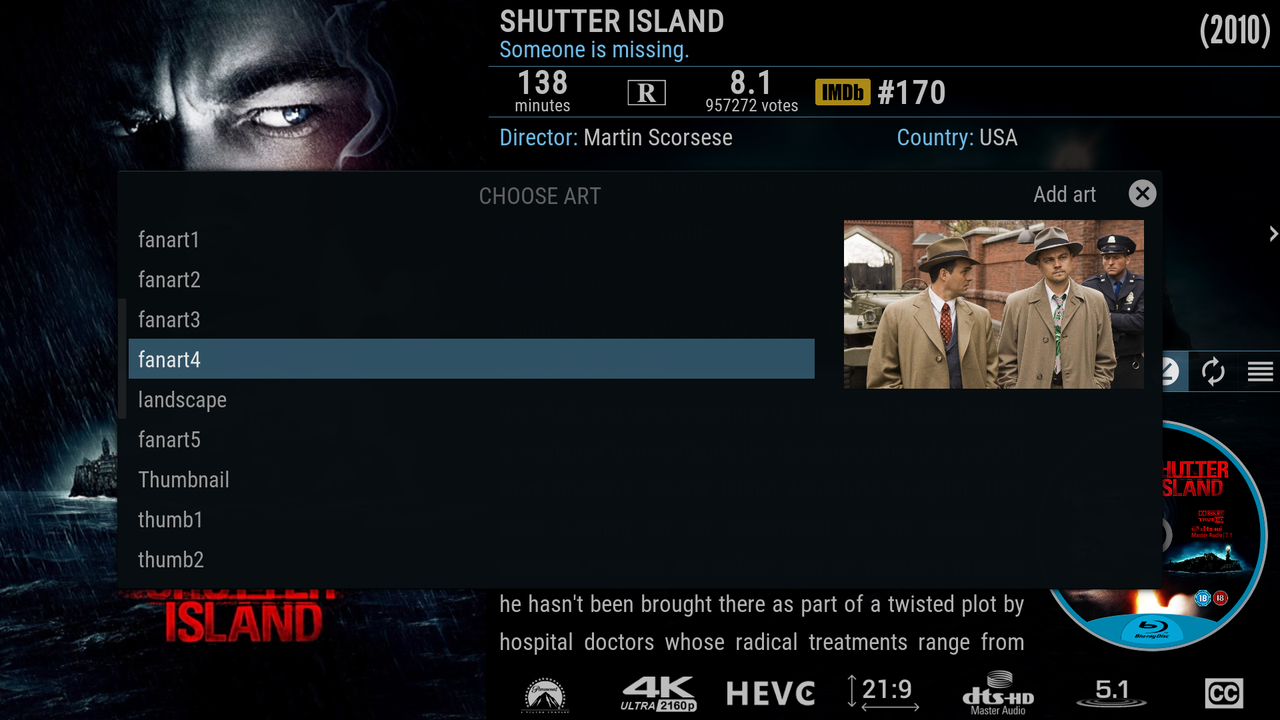 Then enable Extra-fanart in the left side blade:  
Backgrounds
If some of the fanart spots are blank, run Artwork Beef from the Programs section and delete these entries, so they can be downloaded again. There could be some issue integrating Artwork Beef's fanart with your existing fanart.
Remove artwork for media type...