Over the last 6 months or so of nightlies I have noticed that it appears CPU usage, or at least clock speed is being utilized more. CPU load via TOP is still low, but clock speeds remain higher for longer on both my RPi2s. Before sitting idle, the CPU and Core clock would adjust dynamically back to their low states (600 and 250) and stay there until I used the device. Here is a screenshot from July 2015, after playing a movie you can see the frequency slow down at 09:42:24 and it would stay there until I played another movie. They would not move from 600/250 sitting idle at the desktop.
July 2015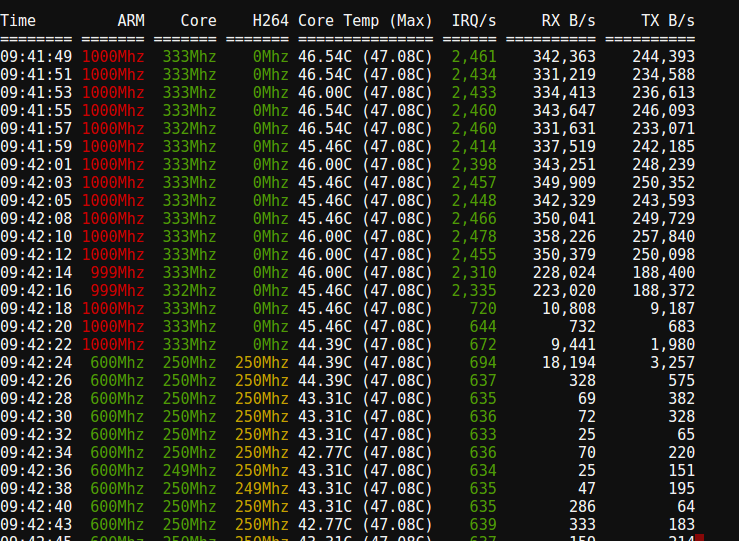 These days it seems the clock speeds remain higher for longer periods of time and at random even though TOP shows 95% idle, and the Pi is just sitting at the desktop screen with nothing happening. This is indicative of what bcmstat normally shows at the desktop with the latest nightly builds, and it has been like this for quite a while. This is a screenshot from this morning:
April 2016
Any idea what is causing this, The only addon I have installed is devupdate and the setup is pretty much the same as it was 8 months ago with the exception of overclock settings, which have had no noticeable effect on this observation?