2017-08-29, 10:00
(2017-08-28, 21:11)

wrxtasy Wrote:

S905D MECOOL KI-Pro

has Gigabit LAN.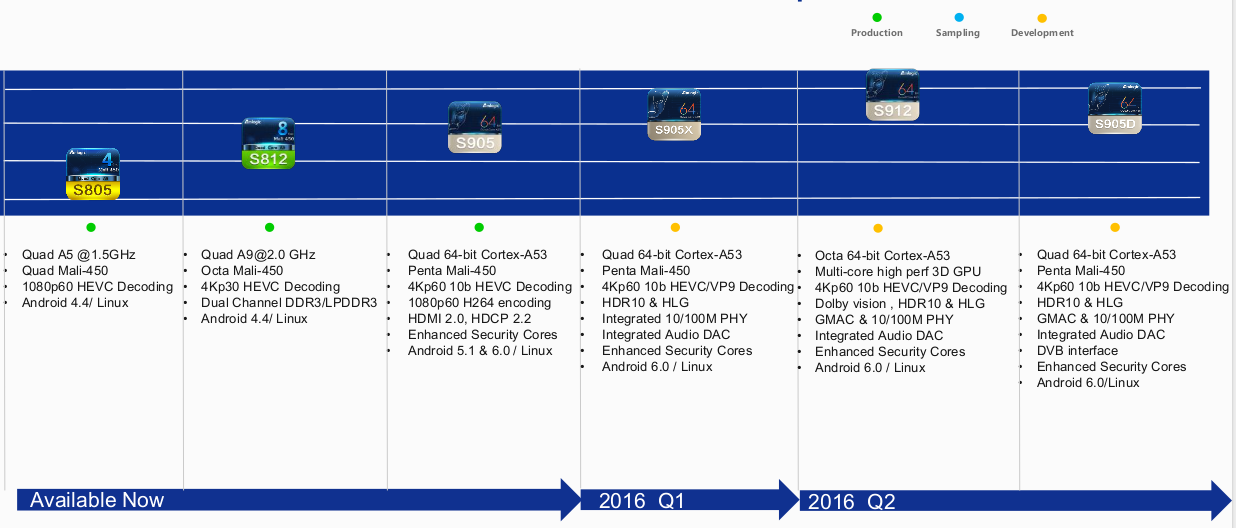 The trouble with becoming a Tech Specs Bloodhound is that you neglect the all important ongoing Firmware and Software support required.
LibreELEC / OSMC Kodi Krypton only:
(price not considered)
4K video streaming reliability = using Ethernet only.
The Best S905 box (has Gigabit LAN but no HDR, no VP9) out on the market is the ODROID C2, because it has superior HDMI-CEC, and can be overclocked safely if you really want to extract that little bit extra. Being LibreELEC reference Hardware makes it real easy to get LE up and running as well. Not much DIY needed at all really. Flash SD/eMMC, Plug in power up and add a Wireless remote, hide it in a TV cabinet. Job done.
The LibreELEC reference hardware S905 WeTek Hub / Play2 are just as easy to get up and running.
The Best S905X box (100M Lan) out in the market is the Vero 4K because OSMC (Kodi Krypton) is already running from internal fast eMMC flash storage, plus you already have known working AC WiFi and an integrated Wireless mini remote. No DIY research necessary. It just works when you Plug it in. People are willing to pay for that.
The OSMC developers as well, know what they are doing and you get great ongoing Software support.
The only combo of the S905, Gigabit Lan and S905X HDR & VP9 + a TV Tuner appears to be the S905D. You would have to do your own research over on the LibreELEC AMLogic Subforum to see how that runs with LibreELEC. DIY required - which some people love doing.
HDR support in S905X LibreELEC or OSMC is what I would call still being in the Beta testing phase anyway.
As @
nickr
said, there is stuff all 4K HDR content unless shooting yourself. You cannot self rip 4K UHD Blurays. Content found out in the wild usually are "best guess" 4K HDR metadata hacked or screen captured Bluray - in the order of 60-100GB worth of data. You could always watch 4K HDR test clips on a continual loop.
4K HDR capable tech Specs sure make for great stuff to put in a marketing brochure tho !
Most people would very likely just want to use 4K HDR Netflix or 4K HDR Amazon Video Apps - simply for the convenience factor alone - on modern 4K HDR TV's which usually have those Apps packaged in anyway.
Here are some raw number for you if you are a benchmark Bloodhound:
AMLogic S905 vs S905X Benchmarks Comparison
Honestly day to day you would be very hard to tell the performance difference between a S905, S905X or S905D.
If the S912 ran LibreELEC properly, that would be the device to buy. There you do notice snappier day to day performance.
The S912 MINIX U9 is pretty nice if you do not need dual boot LibreELEC or TV Tuners.