2016-03-05, 10:10
A new Revolve beta-release for Kodi Jarvis is available! This new release consists of custom colors for Revolve, several small improvements and some bugfixes. The Revolve-script hasn't changed, so you only need to install this for a fresh installation.
Warning:
If you install this beta-release, you will have to update to the next stable release manually (the official Kodi repository doesn't recognize the beta-label and assumes that you're running the latest version). And this is a beta-release, so you might experience some bugs.
The most interesting changes are:
- I've added custom colors to the skin-settings. There is no protection to prevent you from choosing the same color for all elements, so use this option with a little caution.
- I've made some small interface improvements, especially to the Panels-view.
- I fixed some bugs.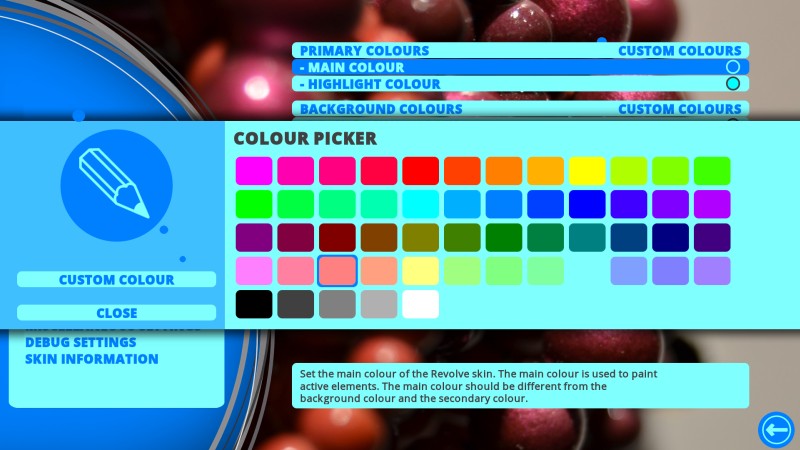 Custom color settings (the 'custom colour' button takes you to a color-mixer so you can mix your own colors)
Download the script from GitHub:
Revolve script 1.1.0 for Kodi Isengard/Jarvis
Download from GitHub:
Revolve 4.0.1~beta3 for Kodi Jarvis