2018-10-18, 12:09
Big news this one, could make an awesome cheap TVHeadend server.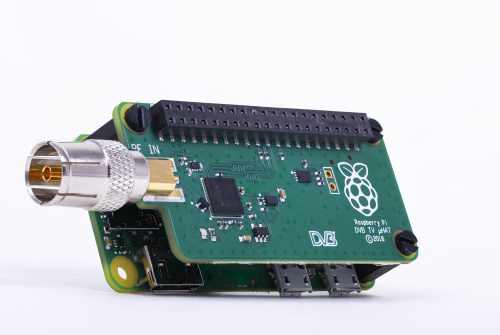 https://www.raspberrypi.org/blog/raspberry-pi-tv-hat/
Description
Today we are excited to launch a new add-on board for your Raspberry Pi: the Raspberry Pi TV HAT.
The TV HAT connects to the 40-pin GPIO header and to a suitable antenna, allowing your Raspberry Pi to receive DVB-T2 television broadcasts.
Watch TV with your Raspberry Pi
With the board, you can receive and view television on a Raspberry Pi, or you can use your Pi as a server to stream television over a network to other devices. The TV HAT works with all 40-pin GPIO Raspberry Pi boards when running as a server. If you want to watch TV on the Pi itself, we recommend using a Pi 2, 3, or 3B+, as you may need more processing power for this.
Stream television over your network
Viewing television is not restricted to Raspberry Pi computers: with a TV HAT connected to your network, you can view streams on any network-connected device. That includes other computers, mobile phones, and tablets. You can find instructions for setting up your TV HAT in our step-by-step guide.
Price
£20
Setup guide
https://www.raspberrypi.org/app/uploads/...TV-HAT.pdf