It's good to see that Kodi can run on fairly old, lower-spec hardware.  I have an old PC that was collecting dust in the closet and was considering even getting rid of it since it was under powered for most games.  Instead, I decided to see if it could be used as an HTPC.  It is a Dell Inspiron Zino HD 400 released late 2009.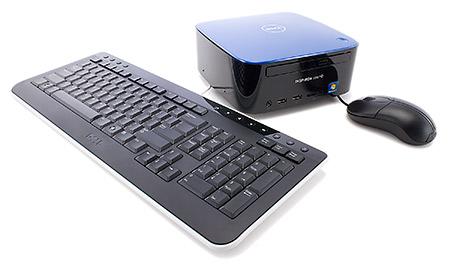 It is more or less a copy of the Mac Mini design except with Windows 7 x64.  I reformatted the hard drive and installed Windows 10 Pro x64 1903 then Kodi 18.3 with a few plugins including Netflix.
Here are the specs:
Despite the low end GPU it is able to play 1080P streams smoothly.
Local HD content also plays smoothly.
All the system drivers are Windows installed since Dell only has drivers for Vista/7 on its website.  I did initially have problems getting a good WIFI connection with the built-in Dell WLAN 1397 Mini card - it appeared to be a driver issue since it worked fine in Windows 7.  I couldn't find a solution so I ended up getting a USB AC600 Wifi dongle which had its own drivers for 10.  Money well spent because not only do I get an even stronger signal than I ever got with the built-in WIFI but the dongle connects to 5GHz 802.11ac (my router is AC1900 and is in a different room ~50 feet away).  The built-in was 802.11g 2.4GHz.
Granted, this PC is probably on the bare minimum specs required for Kodi 1080P.  I haven't tried 2K/4K or even 10bit HEVC but I sincerely doubt it would work or if it did, probably 100% CPU/GPU and dropping frames like crazy.
So what's the oldest, lowest spec PC anyone else has gotten Kodi to run smoothly on?