2020-07-24, 01:28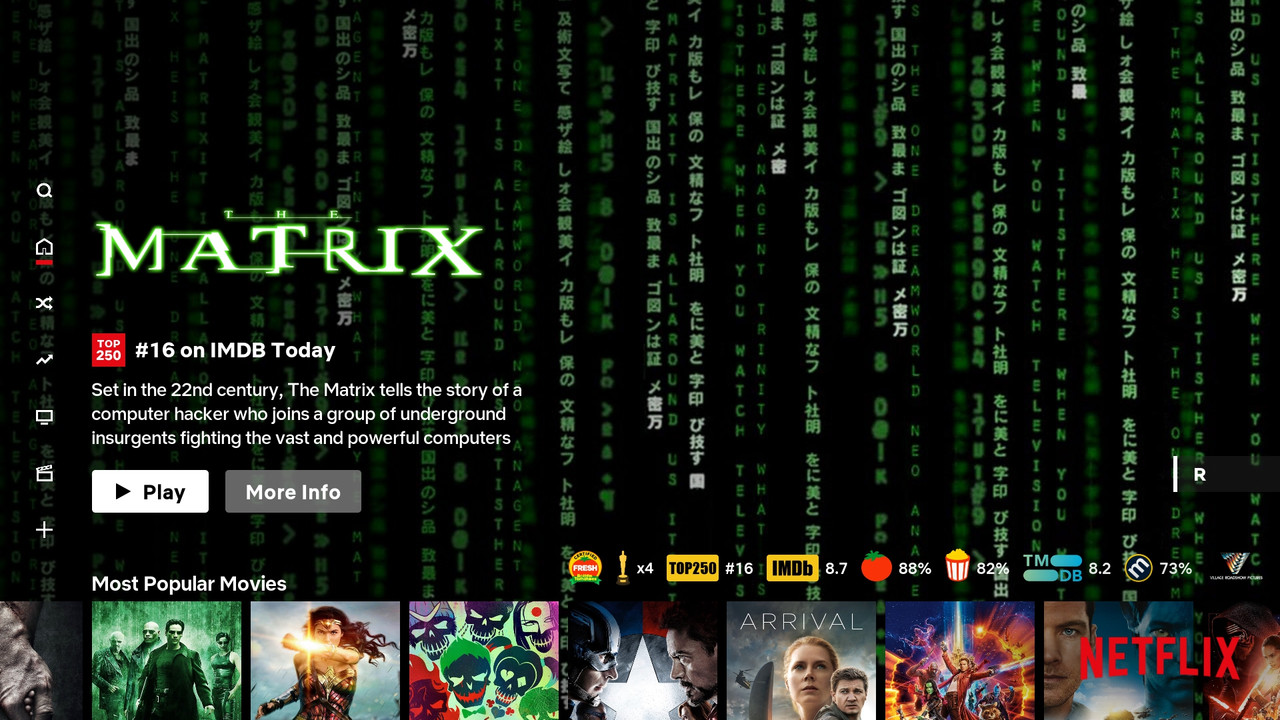 This is the BINGIE MOD skin of @
AchillesPunks
, @
HugoL
, @
matke
. A huge thank you to @
matke
& @
Angelinas
for making matrix possible, and @
HugoL
for all his hard work and time. There are two links below for the Kodi Matrix version. The first link is just the skin zip, and the second is the repository you install through Kodi.
Kodi 18 Leia
First Install Repository in Kodi Leia
Then Leia Skin Link Below
Kodi 19 Matrix
Install Repository in Kodi Matrix (all you need)
Matrix Skin Link Below (for manual update)
First I wanted to Thank @
Cartman
.dos for creating the backbone for this skin & All users that are helping and contributing to continue this skin mod.
Thanks
When installing KODI 19 it must be a fresh install. You can not upgrade from KODI 18 all files must be removed or you get a dependency error
Additional Add-ons
: (not required)
- Artwork Beef (Leia) : (Get from Rector Stuff Repository, also available on Bingie repo)
- Artwork Dump (Matrix) : (Get from Rector Stuff Repository, also available on Bingie repo)
- Up Next - is integrated and is used to watch next episode.
- BINGIE Movie Genre Icons - Install and set as resource in general settings to have the green bricks shown in images on genres and category widget.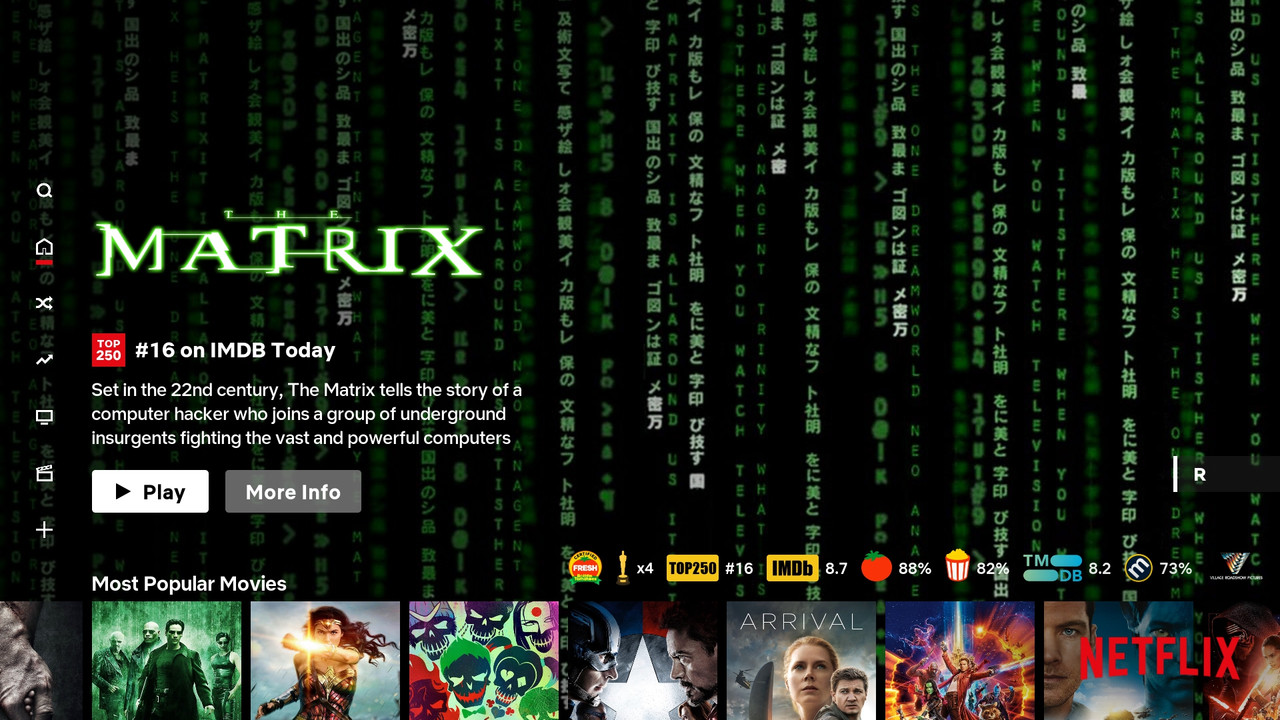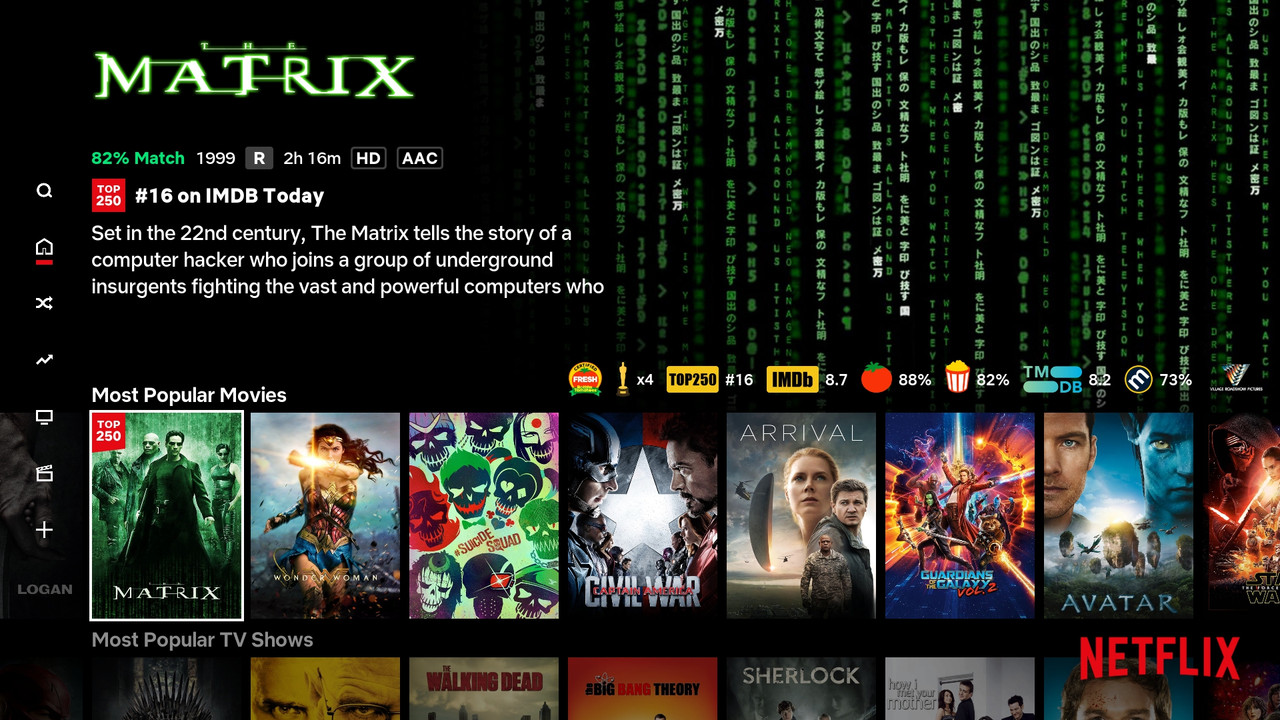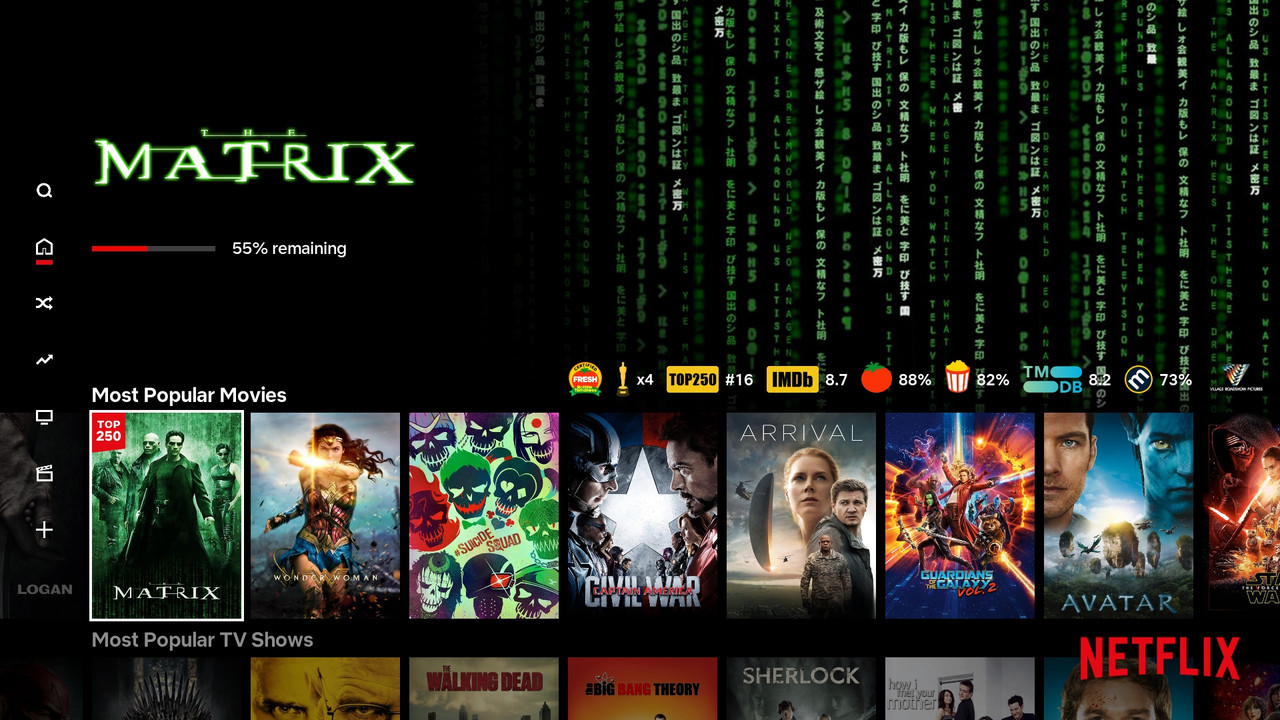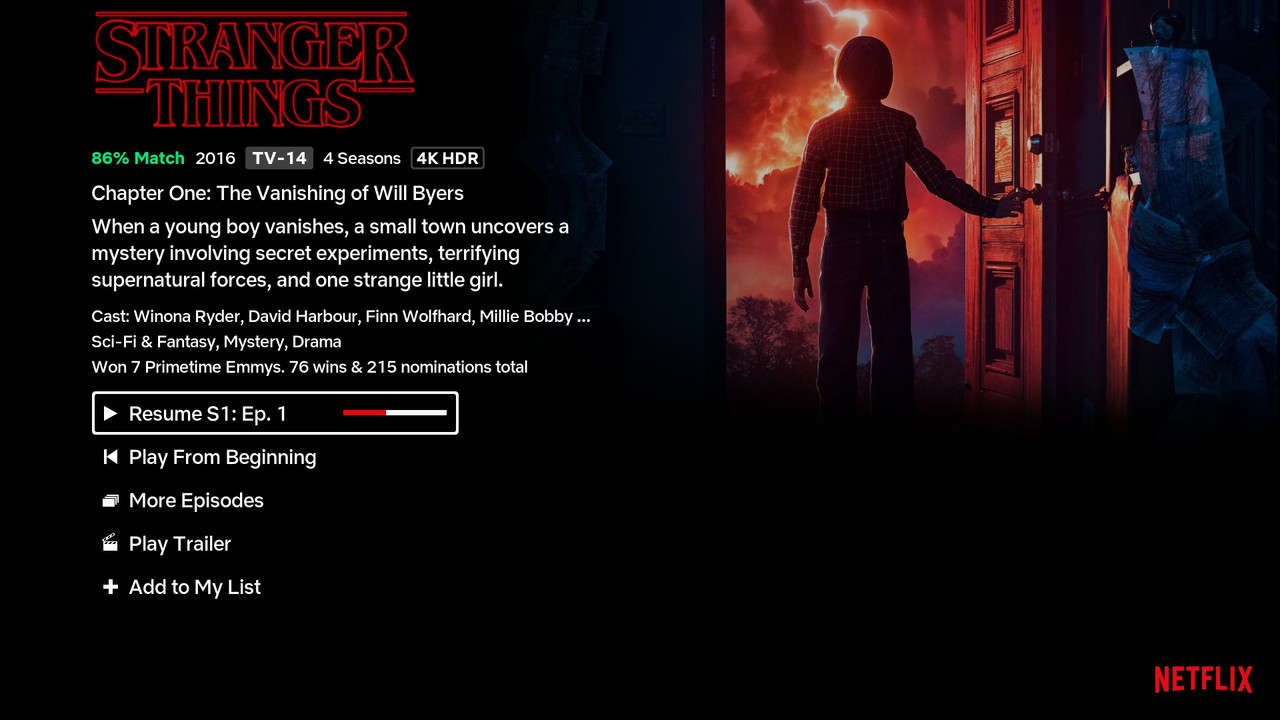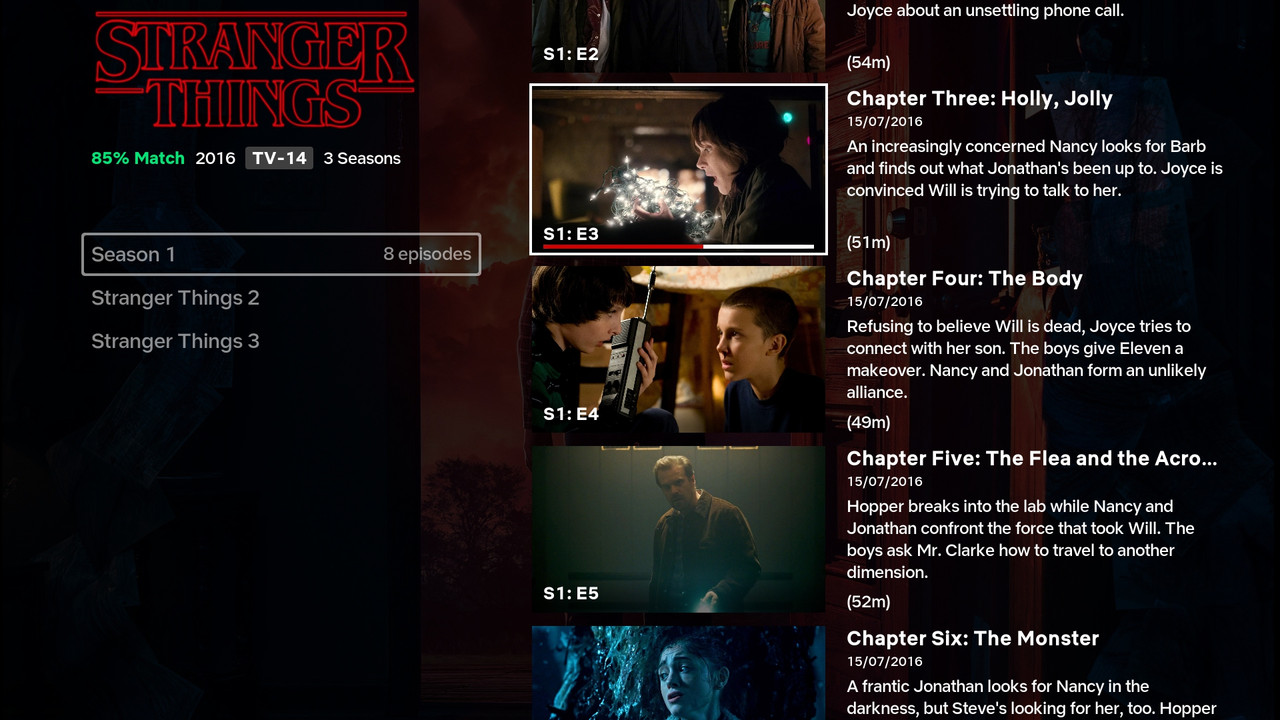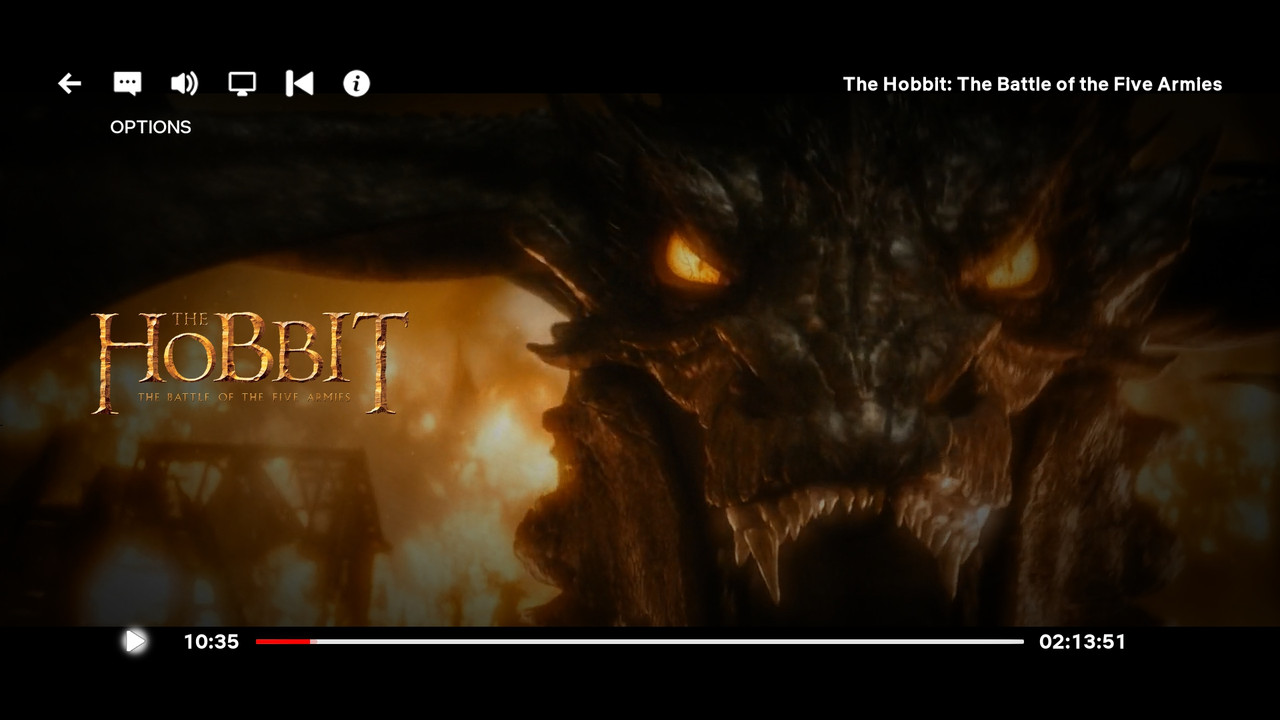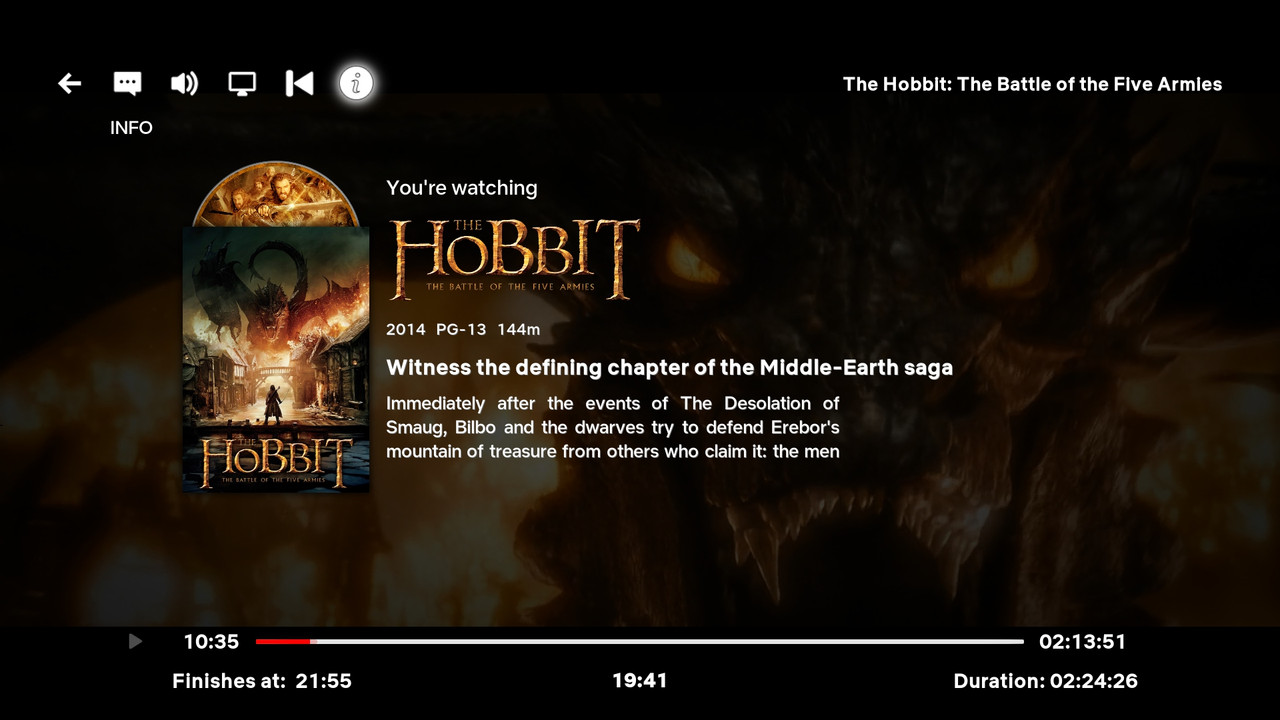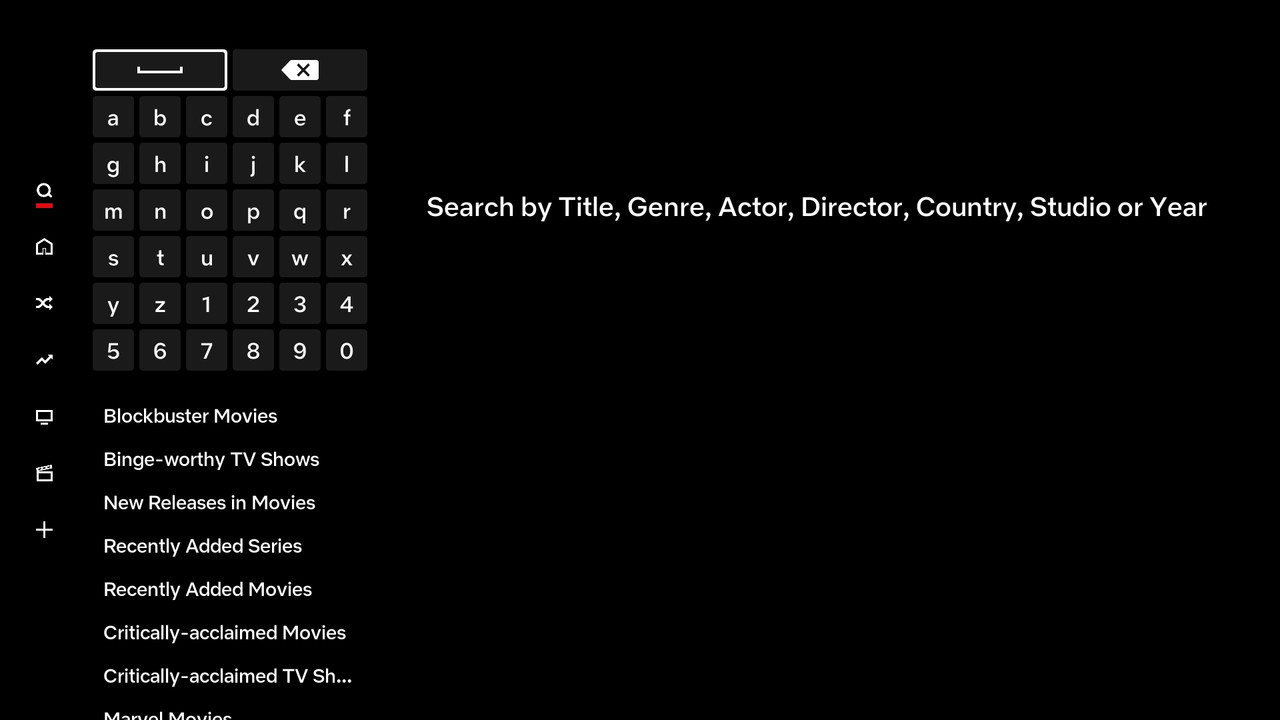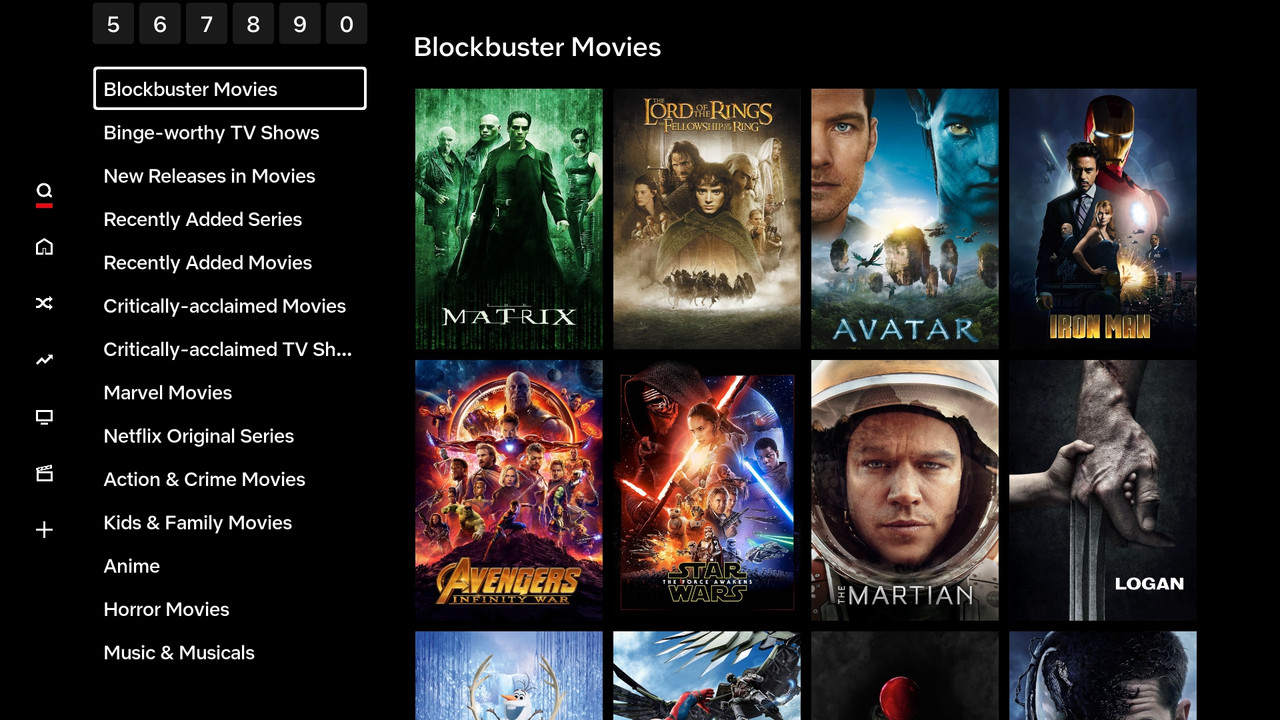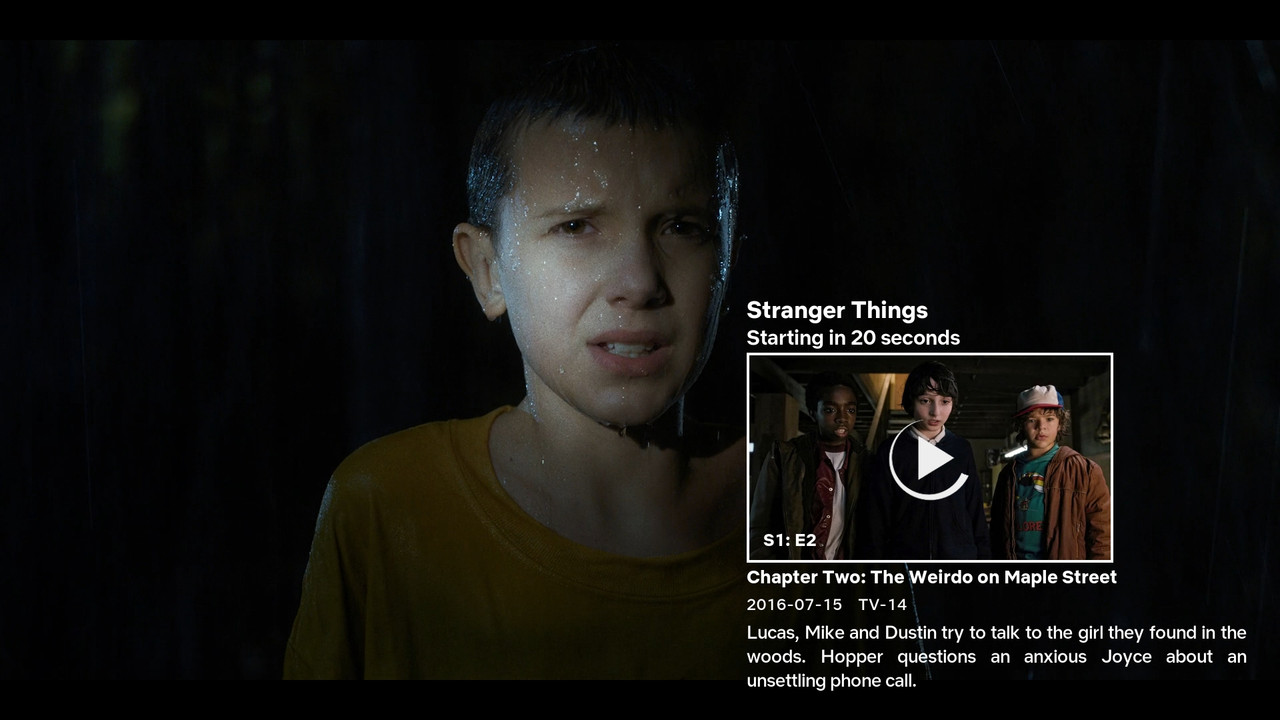 Change Log V2.0.3

-Fixed header when displaying weather icon
-Weather widget improvements
-Categories widgets is in landscape layout by default
-Red radio buttons
-New color fixed panel MPAA button
-Add option to Episodes view to disable landscape image on left side
-Playing trailer in dialog video info is available in full screen and in the corner
-Fixed bug with colored MPAA ratings
-Fixed TV Show seasons poster is not display in views
-New Music OSD settings
-Bugs fixing and skin polishing
Change Log V2.0.2

-Changed skin default font color to white
-New spotlight clearlogo animation
-Spotlight buttons now automatically adjust size for other languages
-The way how information is displayed has changed (when a movie or tv shows is in IMDb Top 250, then IMDb Top 250 sublabel appears instead of the info icon (director/actors/genre/awards). When we have new episodes then we have Watch Season label. When we don't have any of this then we have an info icon.
-New white info icon (director/actors/genre/awards)
-Spotlight plot now has three lines of text
-The continue watching movies and tv shows has been redesigned in Netflix style
-Info bar improvements
-New MPAA icons (gray, colored, color fixed panel sizes...)
-"Match" instead of "Liked" in info bar
-Bingie widgets now have square corners
-New IMDb Top 250 indicator
-Dialog video info improvements (new icons, IMDb Top 250 sublabel...)
-User profile improvements
-New option to choose Netflix user icons
-Bingie search redesign (posters instead of landscape thumbnails...)
-New Hub - Play Something
-Fixed My List Hub
-New redesigned footer (new icons, adjusted margins and icons size...)
-OSD improvements (Movie/TV show title in the upper right corner as in Netflix, play next...)
-New alternative search dialog and dialog video info
-New Halloween animation
-Bugs fixing and skin polishing
Change Log V2.0.1 - Matrix & V1.1.1 - Leia

- All layouts and views have been reworked
- Now each view has a fanart background
- All options in all views have been fixed
- Some bugs are fixed in views and layouts
- Improved quality of many icons
- Adjusted many margins
- Fixed some frames
- New preview images for views and layouts
- New US MPAA icons
- New TOP 250 icons
- Added a new NR icon for UK MPAA
- Add font suport for Cyrillic
- Movies and TV Show Status now displays the full text
- Fixed some visual bugs in hubs
- Fixed in more details missing actors
- Fixed some buttons
Change Log V2.0.0 - Matrix & V1.1.0 - Leia

- Added support for Kodi Matrix
- Brand new repo for easy installation of skin and all necessary addons (for now only for the Kodi Matrix)
- New footer - all official icons from the most famous sites for rating movies and TV shows, high quality perfect size icons, color and white
- New official TMDB icon
- New icon for New & Popular
- New resolution icon
- New video info dialog
- Improved Poster Shift View
- Improved extended video info dialog
- Improved quality of some icons
- Adjusted some margins for a better look
- Fixed a bug when starting the skin for the first time (ugly white squares) - thanks @
Angelinas
- Fixed some widgets layouts on home screen
- Fixed a bug with a loading icon in the corner
- Instead of Artwork Beef added support for Artwork Dump (Matrix)
- Instead of Emby added support for Emby Next Gen (Matrix) - i don't use emby so i don't know if it works properly
1.0.9 - Leia
• Added Snow animations for homescreen. Found under Seasons Greetings in Homescreen Layout.
• Brought back the Fixed frame. Do not select if you have multiple widget styles as it will not work properly. Found under Widgets in Homescreen layout.
• Improved Spotlight corner image diffuse mask (hides the left edge a little better)
• Added option for a New spotlight corner image. This is similar to Achilles previous spotlight corner where you a get a nice big centre focus on the fanart. Don't select if you prefer the whole fanart image fitting the spotlight. Found under spotlight options in Homescreen layout.
• Added back and tidied up the original font for foreign language support or if you just want to mix it up. Looks pretty good now! Found under the interface settings labelled as "Original".
• Option for either red or white sublabel icons (top250/Director icon) on Spotlight Content and also home/bingie library views. Found under their respective parent settings in Homescreen layout.
• Fixed the red circle details icon not showing in Bingie library poster view intermittently
• Fixed intermittent problem with top250 sublabel icon incorrectly displaying in Bingie TV library
• Improved diffuse behind Netflix logo on Home for better widget visibility behind the logo.
• Changed the logos for RT/IMDB/TVDB details row. Also added a white logo version setting under the parent setting. Found under Details Options in Homescreen Layout.
• Fixed studios not showing with RT/IMDB/TVDB details row selected.
• Added New Footers for Home and Library Bingie views which now includes Rotten Tomatoes Fresh certification, Oscar Wins and Rotten Tomatoes Audience. IMPORTANT NOTE: RT Audience has it's own toggle setting. Technically, it's just a default database rating. Only enable it if you have set or intend to set RT Audience as your default database rating for movies (normally done with Universal Media Scraper) and all your movies have been scraped with Audience as the default rating.
• New footers include a color option, a white logo option and text only option – Found under Footers in Homescreen Layout.
• Added a new Plot & Critics footer that that also includes votes. Please note: The RT Audience rating here does not require it to be the default rating. It does however require that you have you this info scraped since this info is not available via skinhelper! A couple of methods I am aware of: UMS scraper or even simpler, Metadata Editor addon. The latter can quickly update all your ratings & votes.
Changelog 1.0.8 - Leia
Spotlight
-New brighter spotlight widget diffuse.
-Spotlight Widget now hides plot on idle (with a slide animation)
-New metadata sublabel on spotlight widget (and on home & Bingie views) Spotlight sublabel now includes top 250 on IMDB and Director metadata (Director metadata is only displays on films and only for spotlight, not bingie views). Can be disabled via (Settings>Homescreen Layout>Details Options).
Menu
-New menu icons for sideblade and slim menu. Increased sideblade menu width to allow for longer labels (had to alter the submenu position for this to work so it sticks out further than usual.
-General tidy up of sideblade menu and slim menu/indicator.
-Menu now displays a max of 6 short cuts/hubs at any time, so you can have as many as you like without affecting the look of the menu.
Details Row
-New Option fake resolution codec. If enabled and if your resolution and audio metadata is missing, a fake "Ultra HD 4K" flag will appear.
-New Option for displaying TV show status (ended, cancelled or continuing)
-New option for Audio Codecs to display only the Atmos metadata (like Netflix) providing you have the existing metadata and when Audio Codecs are enabled.
-Removed all other audio codec logos. It's only text & flagbox now for non ATMOS audio Codecs
-Added TVDB rating to the IMDB/RT details row option (RT for films, TVDB for shows)
-General details row tidy up
OSD
-Added the option to switch between either ClearLogo or ClearArt when OSD is paused.
-Added option to switch between ClearLogo or ClearArt for OSD infopanel
-Added option to remove the current time, start time and duration of movie on OSD
-Added option to have jump indicator show when skipping video scenes.
-Added option to remove the discart from OSD Infopanel
-Changed the diffuse on the OSD infopane to help highlight the infopanel better.
Other changes
-New Circular Navigation option – Removed access to the old version. New option keeps the same layout as noncircular navigation. Sideblade Menu access is on
Back command only. We will hopefully implement menu access from position 0 On Left in the next update. Option found via (Settings>Homescreen
Layout>Widgets).
-New Total video count in bingie library views next to header.
-Fixed bug with widget focus position changing when more than 28+ widgets are loaded.
-Fixed widget header scrolling when Plot Scrolling is enabled.
-Changed the left side diffuse on home so menu icons are more visible when there is a widget directly behind it.
-Adjusted widget heights for bingie library views (poster and landscape)
-Tidied up Continue watching widget
-Tided up Plots & Critics in Video Info dialogue
-Tidied up Cast in Video Info dialogue
-Added a season greetings Snow effect option Settings>homescreenlayout>seasons greetings
Changelog 1.0.6 - Leia
- Fixed diffuse not clearing with Netflix logo when remove option is selected.
- Fixed Video Info dialog plots & critics text merging with with sublabel/details row
.- Fixed progress bar disappearing on Continue Watching widget??
- Improved Content Spotlight widget diffuse
- Improved spotlight corner diffuse
- Changed plot visibility in views - scrape short Plot Outlines for much better looking views or you'll have large blocks of text that cut off as opposed to the nice 2 or 3 line Netflix plot outlines
- Improved Text titles
- Improved Spotlight details Row inc. removed all non UK icons from details row, added option to switch between UK Icons or classic flag box/text MPAA.
- New options found in Details Options in Settings>homescreen layout.
- Improved spotlight details row flag boxes
- UK Icons now default to coloured, removed monochrome. Will now fallback to flag box/text where no relevant image is found.
- Anyone with US MPAA ratings can now use UK Icons without scraping UK ratings, although scraping UK ratings will provide more accurate results!
- Added Audio Codec info to Details Row. Can be disabled in Details Options in Settings>homescreen layout.
- Logos created for Dolby Digital (AC3), ATMOS, DD TrueHD. Everything else will fallback to flagbox/text
- Added UK Age rating Icon slide animation to spotlight content widget when UK Icons are enabled.
- Added option setting for a new details row style found under Details Options in Settings>homescreen layout replacing green percentage section with Rotten
Tomatoes/IMDB rating and logo. A more uniform look when clearlogos are set to off.
To do:
- Put all extras folder textures back in .xbt to ensure correct loading of textures.
**Known bugs**
- With UK Icons setting is enabled, Episode view loses the bingie mod landscape art for some strange reason!
- With UK Icons setting enabled, switching from poster to landscape in library bingie views can cause odd MPAA fallback behaviour, text displaying in front of logo. Corrects itself when leaving and returning to library view.
Changelog 1.0.5 - Leia
Added Option to Remove the Netflix Logo on Home.

Removed Fixed Focus Frames.

Removed the Option to Disable profile picture

Added Enable Zoom effect on selected Widget on Home

Adjusted Configure Shortcuts.

Moved Spotlight Diffuse & Vignette to XBT.

Changed the Bingie Logo in xml to Netflix Logo for Home icon.

Sideblade menu improvements including.

Removed panel and focus highlights and replaced with a diffuse.

Font improvements including focused font is bold.

Red line indicator now remains static rather than incorrectly moving with focus.

Slim menu gets an (almost)working red line indicator. incorrectly disappears if you select the same hub twice in succession.

Also added option for Netflix logo at the top instead of profile name/picture.

Small details row improvements.

Straightened up the resolution/audio description, UK icon age certs.

New spotlight corner diffuse image too for more visibility of artwork and a more square looking diffuse as opposed to the previous rounder corner.