2023-03-18, 19:01
Following on from my earlier query about the media HDD of my HTPC not showing up where I expected it when I was trying to add it as a source, I checked the installation in the network settings of my main (Windows 10) desktop machine.  This is the result: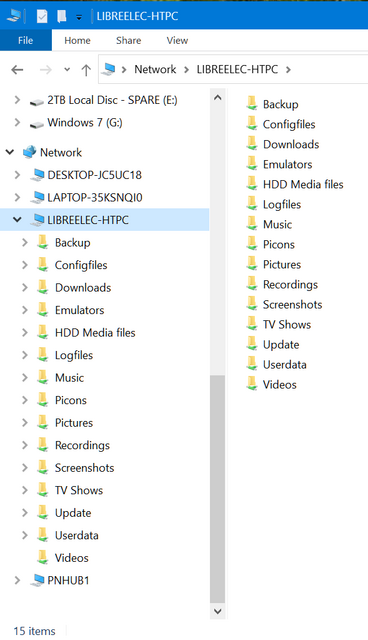 LIBREELEC-HTPC is, unsurprisingly, the HTPC.  It holds  an SSD (
SSD LibreELEC
) containing LibreELEC/Kodi (and no other operating system) and a hard drive (
HDD Media Files
) with all the films, TV and other stuff in the appropriate directories. 
I'm surprised to see that the listing doesn't name the SSD at all and puts the HDD as just another directory.   Is this usual?  Thanks.