2009-04-02, 13:56
I've looked high & low and have spent the better part of a week trying to find a way to eliminate these problems. Can anybody help?
I've been desperately trying to get *this* look...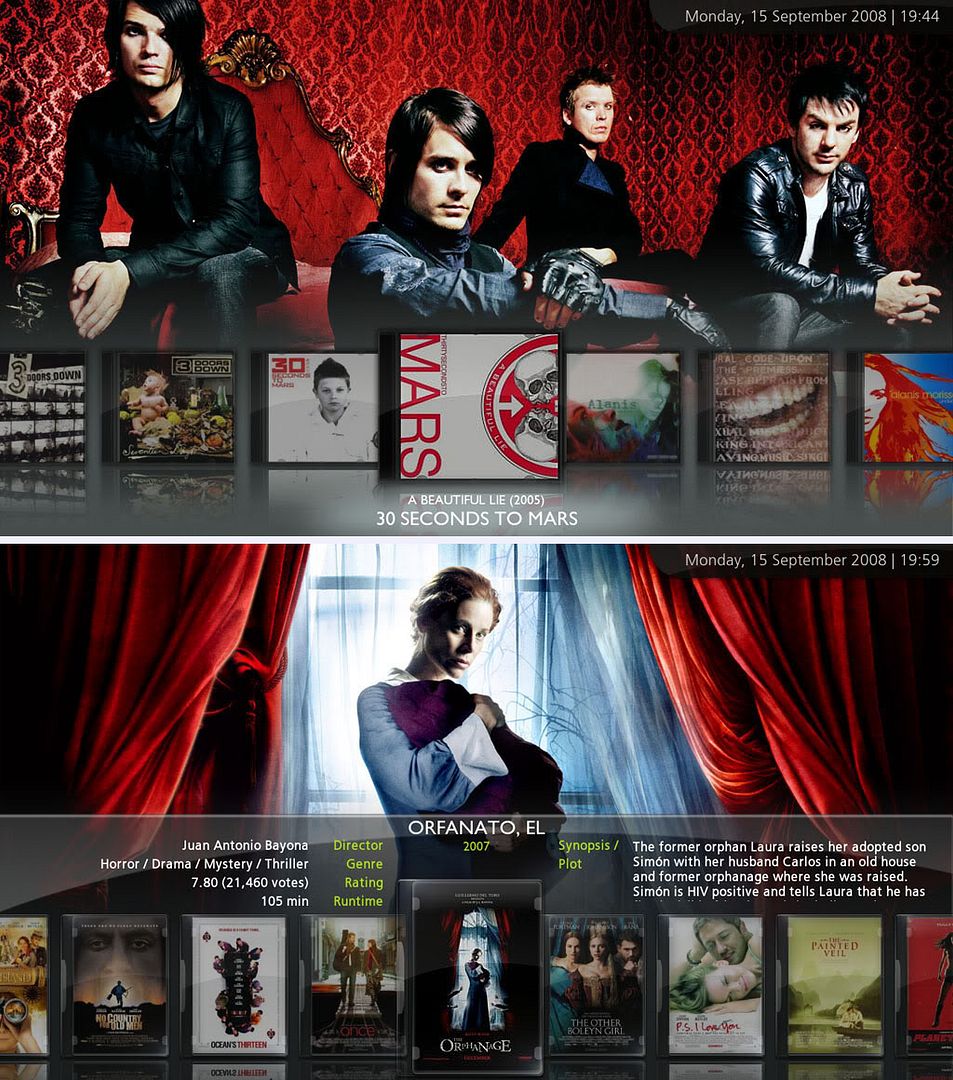 Notice the cool CD cases in the top pic which somehow aren't in V4. How can I get those in V4?
The major issue is that I absolutely want the Movie Showcase look of the bottom pic, but can't accomplish it with either V3 or V4. I'm puzzled and can't seem to figure it out. The DVD cases are clear & the movie info on top is small and opaque so we can appreciate the fanart a lot more.
How can I do this?? It's driving me crazy!