2009-05-18, 22:01 (This post was last modified: 2010-01-25, 02:27 by tvalacarta.)
Update: Latest version of the plugin pelisalacarta has almost 40 channels!
For those who do not know, the plugin lets you view movies and series from some of the most popular Spanish websites.
It gets movies and tv shows listings from these sites, and when you go to the detail page it looks for videos in several servers. Currently detects Megavideo, Megaupload, Stagevu, Movshare, tu.tv and Vreel. You can also see any video published on megavideo / megaupload if you enter the video code.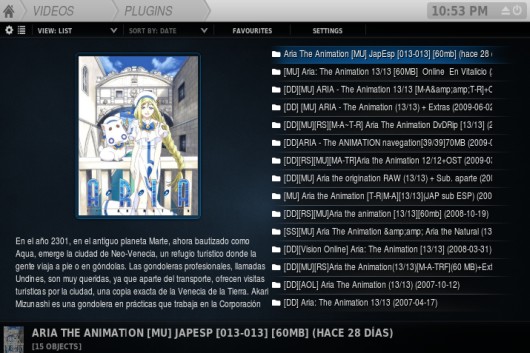 The best part is that if you have a premium Megavideo account you can see this videos without the 72' limit!
I invite you to try it:
http://blog.tvalacarta.info/plugin-xbmc/pelisalacarta
Megavideo flv streaming, and tons of inspirations, come from Voinage, Coolblaze, DanDar3 and his plugins. Thanks all.