Hey everyone,
Version 1.4 is now available for download:
-
http://xbmc-xtweet.googlecode.com/files/...et-1.4.zip
Features:
- update your
Twitter
status
- if you have audio/video playing, you can select to update your status with the media: "listening to ARTIST - SONG" or "watching VIDEO TITLE"
- view your "Friends Timeline" (the default view on the Twitter home page)
- built-in @reply to messages on your Friends Timeline
- send Direct Messages
- view Direct Messages you have received and sent
- reply to and delete Direct Messages
- view your Followers and Following lists
- view users' timelines
- @mention users
- edit your account login credentials
xTweet can also update your Facebook status if you have the Twitter Application on Facebook:
http://www.facebook.com/apps/application...2231777543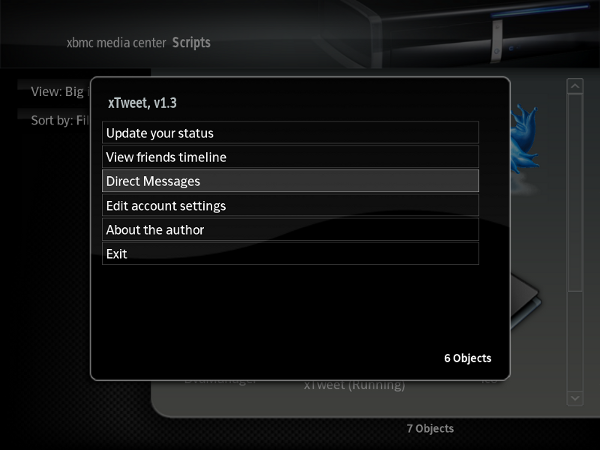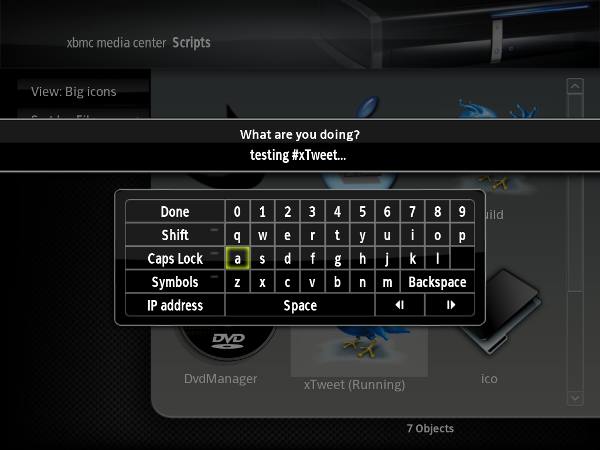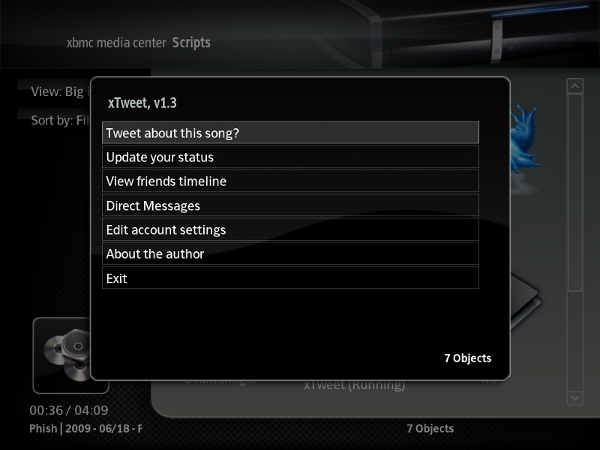 I've got ideas for features for the next few releases (followers/following lists, search, etc.), but I'm always open to suggestions, so let me know how you think I can make xTweet even better.
So have at it and let me know what you think!!!
If you find any issues with xTweet, let me know and I'll get on it:
-
http://code.google.com/p/xbmc-xtweet/issues/entry
Review of xTweet v1.1:
-
http://xboxisnotdead.blogspot.com/2009/0...tweet.html
History behind this script:
-
http://asylumfunk.com/2009/06/30/xtweet-...from-xbmc/