2020-04-12, 15:16
(2020-04-12, 14:50)

loggin Wrote: Looking for themes that support RCB, customisable menus, panel/wall layouts that display 12+ items at a time with page skipping capabilities. I'm currently using Aeon MQ8 but have had to remove them theme xmls to get RCB to work, can anyone make any recommendations ??
I had this issue with Aeon MQ7 too. I asked the skin autors several times to fix it but it never happened. However even if they would fix it I think it would always be broken when RCB gets a new update. So only chance is to create those themes in RCB itself I guess.
RoyusMC made a panel view for me and it looks really nice. Only the font of the games title is a bit small in my opinion. However this seems hard to get fixed.
Original: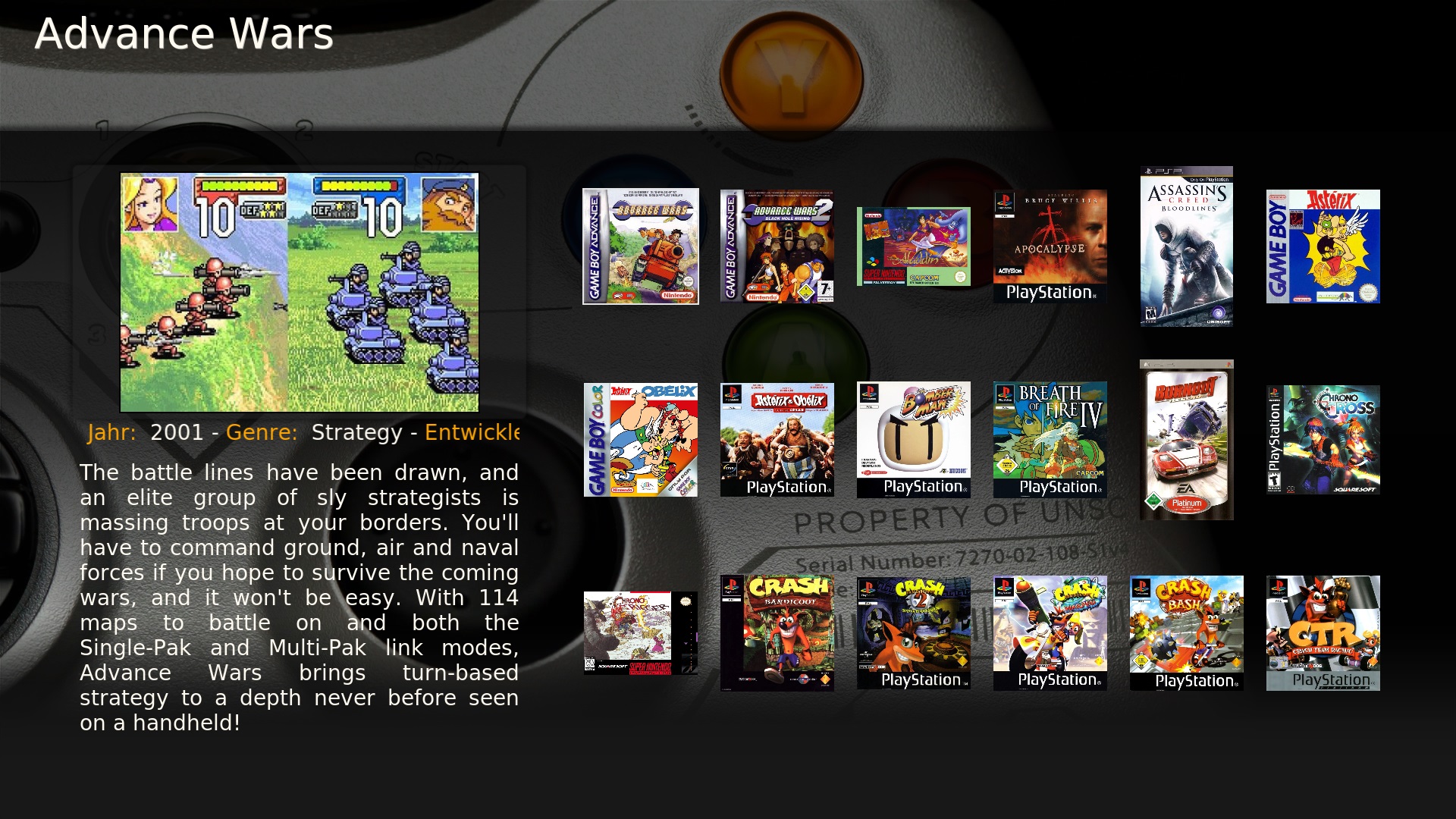 RoyusMCs: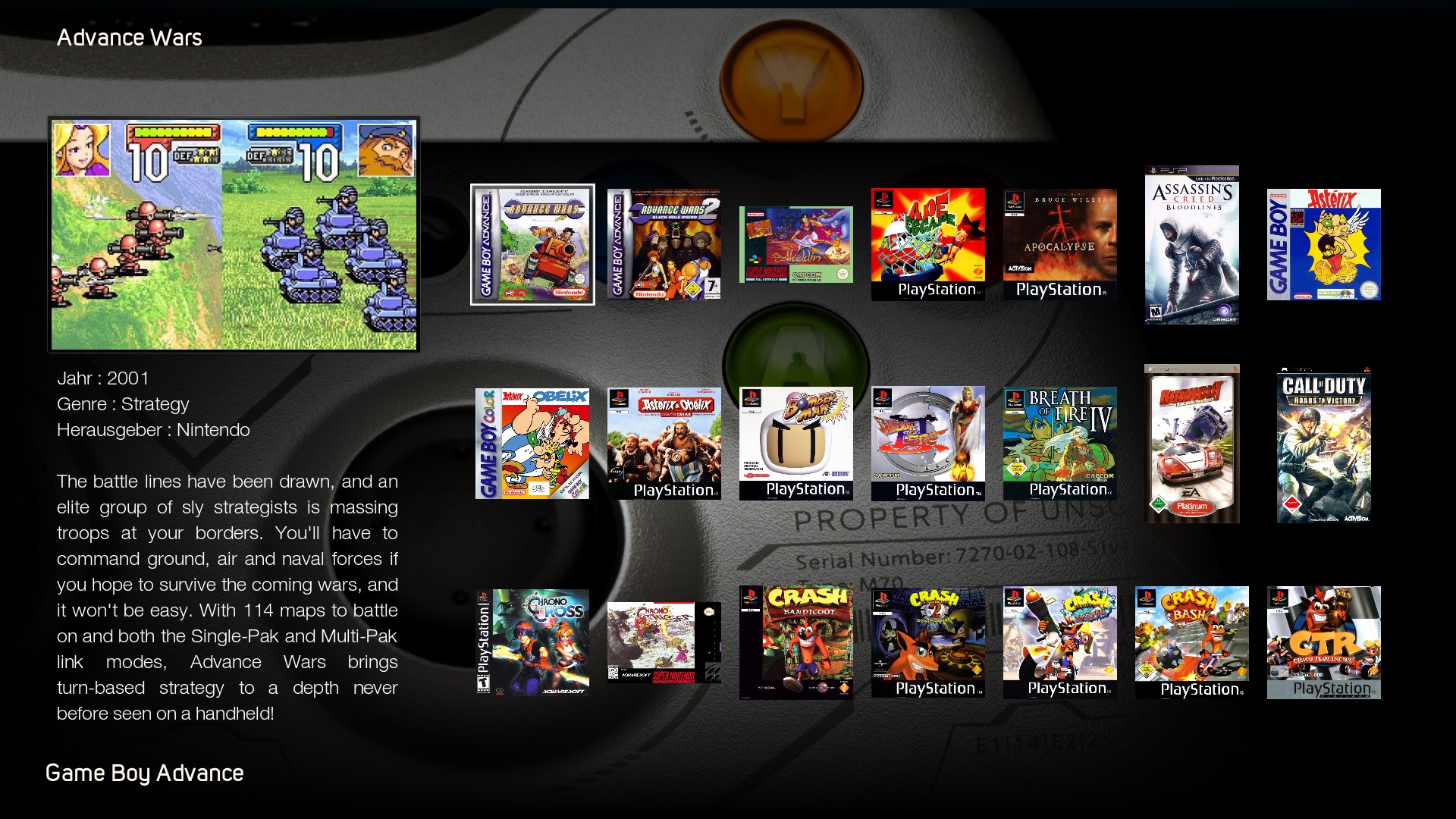 But I assume it won't work with Kodi Matrix because of Python 3. Didnt test it though.