I would also love this feature.
DjBeNI Wrote:Is there any way to use skype in XBMC??
+1
2011-11-08, 09:34
well I'm sorry I can't help ( I'm no coder at all) but I sure hope some is willing to achieve a good skype addon for xbmc...it'll be a very good feature I think!!
I'm pro skype!!! Be nice to chat with all my buds with XBMC
would be great to control skype by xbmc. A dream.

If someone hears our voices


------------------------------------------------------------------

estaria genial poder controlar skype mediante xbmc. Un sueño.

Si alguien oye nuestras voces.
Hi,

I was wondering if there is any update to this? I would love to add skype to my HTPC setup.... ESPECIALLY through XBMC.

Thanks.
Any update on this add-on? it is a great feature to have. Has anybody look at integrating
http://www.dlee.org/skype
with this plugin?
I would like Skype in XBMC too. For now, I need to log out from XBMC and go to XBMCBuntu. Another way would be cooler
Interest never goes away for this? I am wondering if this can be achieved with Advanced Launcher?
What I did is created a shortcut for skype and in the properties made it so the shortcut launches skype in fullscreen. Then I added it for advanced launcher to execute that shortcut. I noticed that it works flawlessly if you already have skype running (which I have it to start up with my computer). I can click on the skype button in xbmc, it will come up full screen and I will be able to use the controller to navigate and call anyone I want. Then when I hit close on the controller it minimizes skype back to the task trey and brings up xbmc full screen again.

Works like a charm for me. I plan on using it this way unless something else comes out that's better.
Hi,

How do you create a shortcut that launches Skype in full screen mode?

Thanks,

Brett.
2014-12-12, 14:29
Skype of xbmc plugin for Media Portal.
http://forum.team-mediaportal.com/thread...deo.83866/
I can not speak .English , so I'm using Google Translate.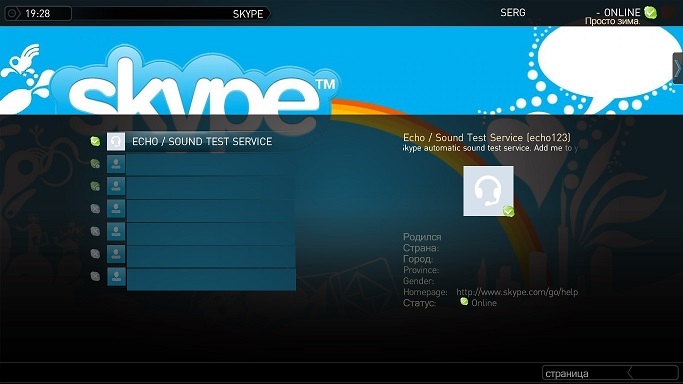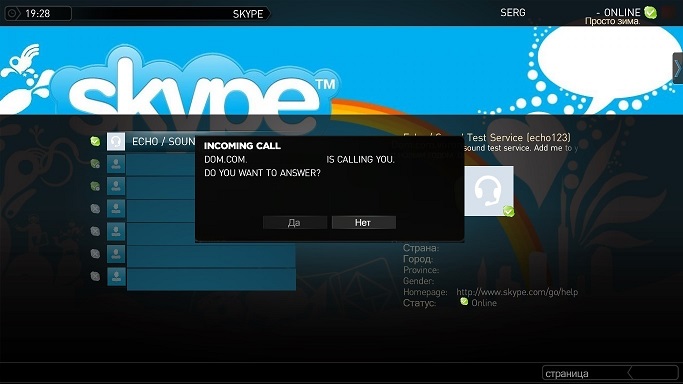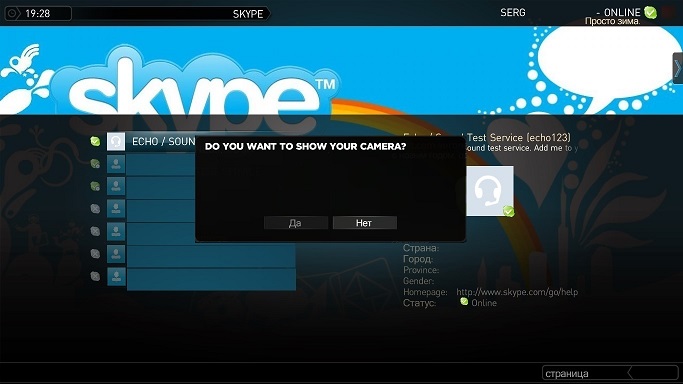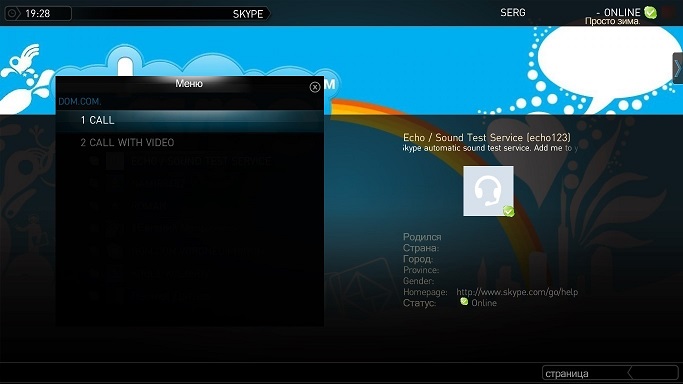 Hi Everyone,

Is there any way to use skype in XBMC on Windows?