Strange, the "Featured Film"/"Featured TV Show" section doesn't seem to be working for me - I just get a blank space where the image should be appearing, eg.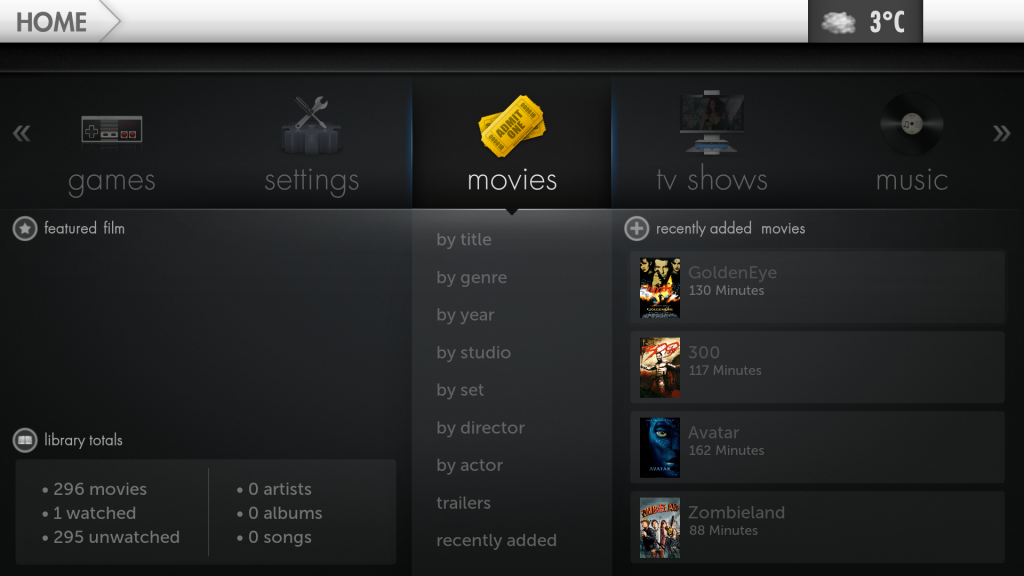 I do have this worrying entry in my ~/.xbmc/temp/xbmc.log:
Code:

01:53:16 T:139924479641600 M:1967947776 ERROR: Python script "script.randomitems" does not exist
even though I do have a script named RandomItems.py installed:
Code:

root ~/.xbmc/addons/skin.fusion/extras/scripts # ls -la
total 40
drwxr-xr-x 2 root root 4096 Jan 7 02:08 .
drwxr-xr-x 3 root root 4096 Jan 6 02:06 ..
-rw-r--r-- 1 root root 11365 Jan 6 02:06 RandomItems.py
-rw-r--r-- 1 root root 18086 Jan 6 02:06 RecentlyAdded.py
This is a stock install of the
frellAn's MOD
- I've selected the Fusion skin, rebooted several times, but nothing ever appears.
Anyone have any ideas? This is on OpenELEC, so Linux based (in case that matters).