2011-01-28, 05:32
Hi there!
This is my first effort at any kind of skinning. I have butchered Confluence to create something that had been brewing in my head since I saw
Phyek's thread
a while back. I haven't ended up using any images or code from that thread but it was a major influence.
I wanted to create a skin which I liked the look of. I really only use 1 view for each the Movies and TV Shows sections of XBMC so that's pretty much all I've done so far. This will be a basic skin with not a lot to it because I don't really use all the extra features of XBMC. I pretty much just cruise through my movies and tv shows and that's it. So don't expect anything fancy from this.
The idea for the home screen was pretty much taken from
this thread
on the Plex forums.
This is far from complete but the screenshots below are working. This is in no way the most technically correct skin going around. There are pieces of code that aren't doing anything, its a mess and I'm sure I've probably deleted some important code somewhere. In fact I'd love a skilled volunteer to check it out and see how I can fix up the back-end a bit. For example I'm sure my posters aren't to the correct aspect ratio and there are definitely better ways to do a lot of what I've done so I'd like to smarten it all up in that regard.
For now I'm just going to post some screens (I have no idea how to take a video) and in a few days if there's any interest I'll post the skin. I'd just like to test it a little more on my TV but any comments and thoughts I'd love to hear. Thanks.
Home - Please ignore the 3 buttons at the top. I'll be removing them.
Movies -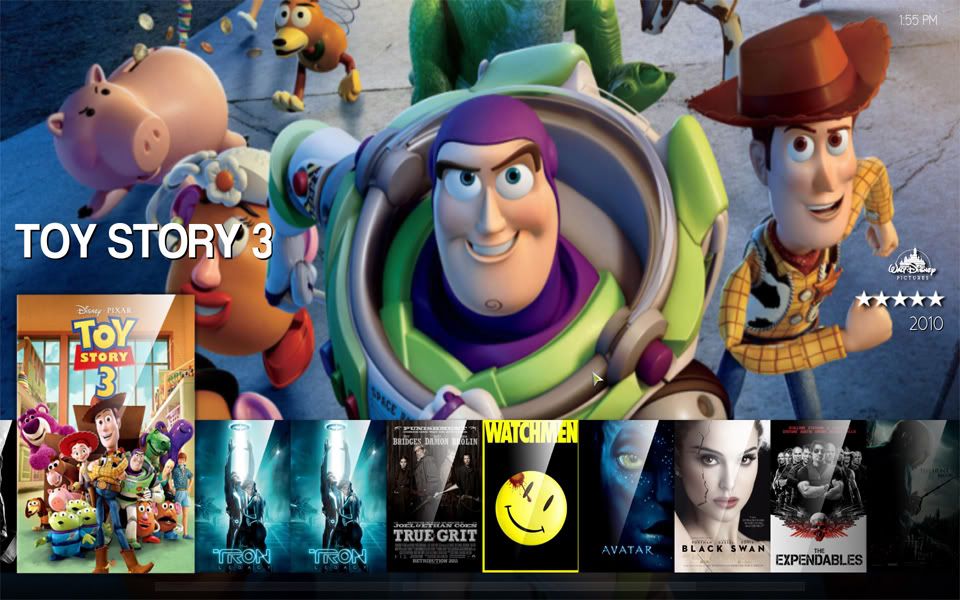 Movie Info -
TV Shows -
Settings - I will be sourcing my own images for the settings pages. Default Confluence images are there for now.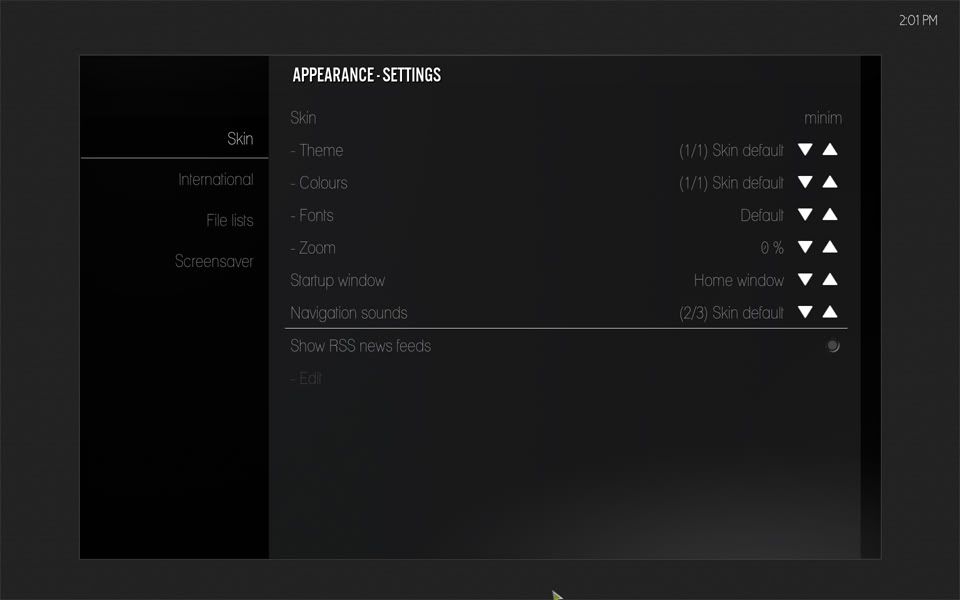 *Please note the movies and TV Shows in these views are from dummy folders on my PC at work, I don't actually have these new release movies.