Ok cool thanks
(2015-03-08, 20:47)

Ovokx Wrote:

(2015-03-08, 19:59)

karandras24 Wrote:

(2015-03-08, 18:59)

Vodka2 Wrote: Hi All

i might be a bit of a NOOB here but how do i get this setup. I have the API frrom http://www.thesportsdb.com and i want to get this working.

Please let me know if there is a easy to use guide or Wiki.

Thanks


This doesn't run off the api from the sports DB.

The sports DB is a great idea and someone (i forget who, but its stated in the sportsdb thread) is building an add-on to take advantage of it, but it's all a work in progress at the moment and not ready for mainstream use.


here you can find the WIP add-on: http://forum.kodi.tv/showthread.php?tid=216044


Yep that's the one, couldn't think of it earlier.
Cheers Ovokx, you saved me hunting it down.
(2015-03-02, 02:31)

bsoriano Wrote: In case somebody needs them, here is the relevant part of the tvshow.nfo with the 2015 drivers:
Regards,
Bart
I think the formula 1 website has since been changed.
The url return just a blank white page now. Here's a new url for a driver
picture
:
Code:
http://www.formula1.com/content/fom-website/en/championship/drivers/will-stevens/jcr:content/image.img.1920.medium.jpg/1426203193120.jpg
2015-04-27, 17:12
Someone has finally gone and added a few F1 events to thesportsdb.com
This is how it can look:
http://www.thesportsdb.com/event/447361
http://www.thesportsdb.com/event/447363
As soon as people make the effort to fill in the data, i'm sure a proper scraper could be built by someone
2015-06-13, 01:55
Few F1 screenshots from the
Sports Center Add-on
to wet your appetites :p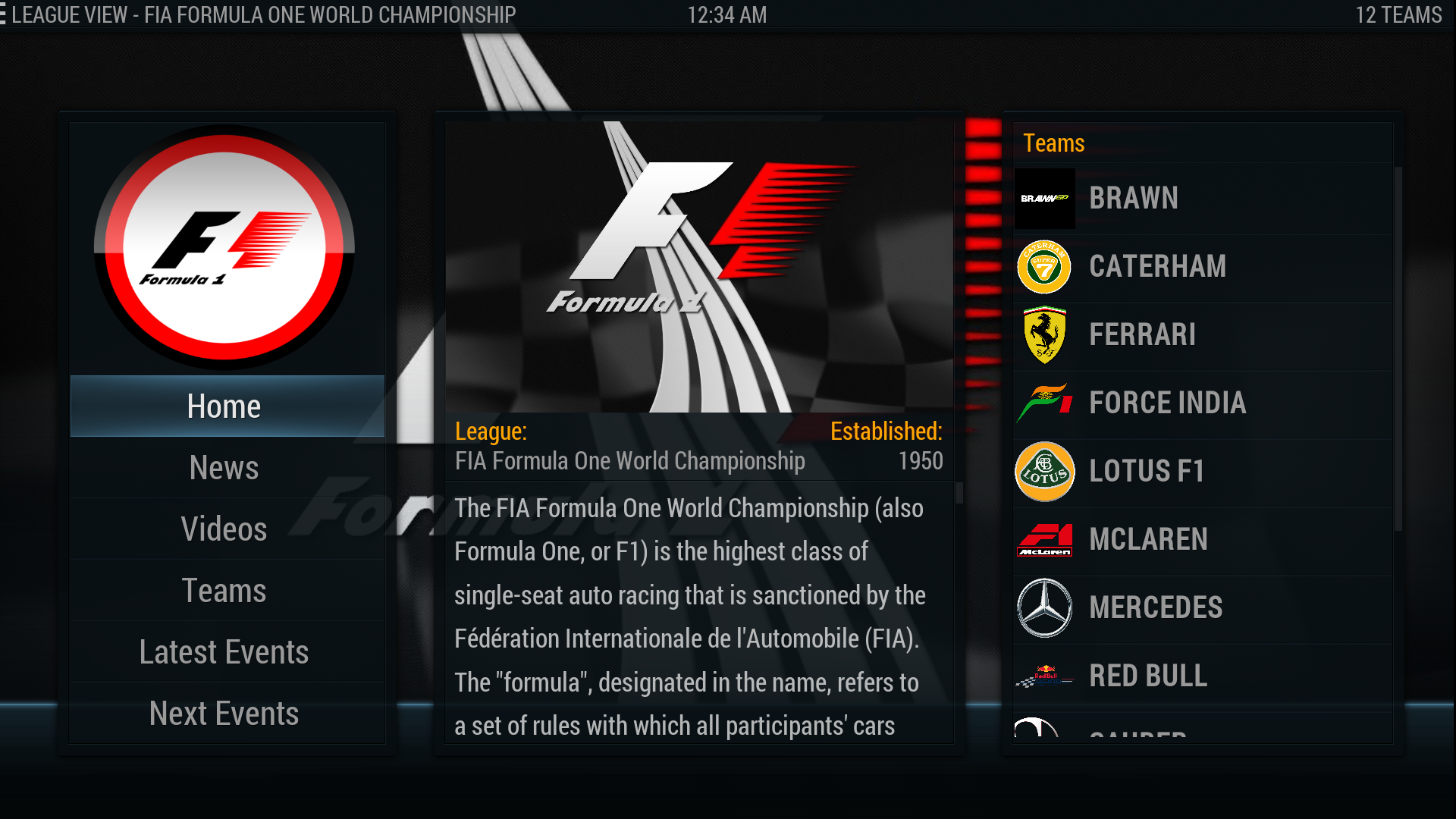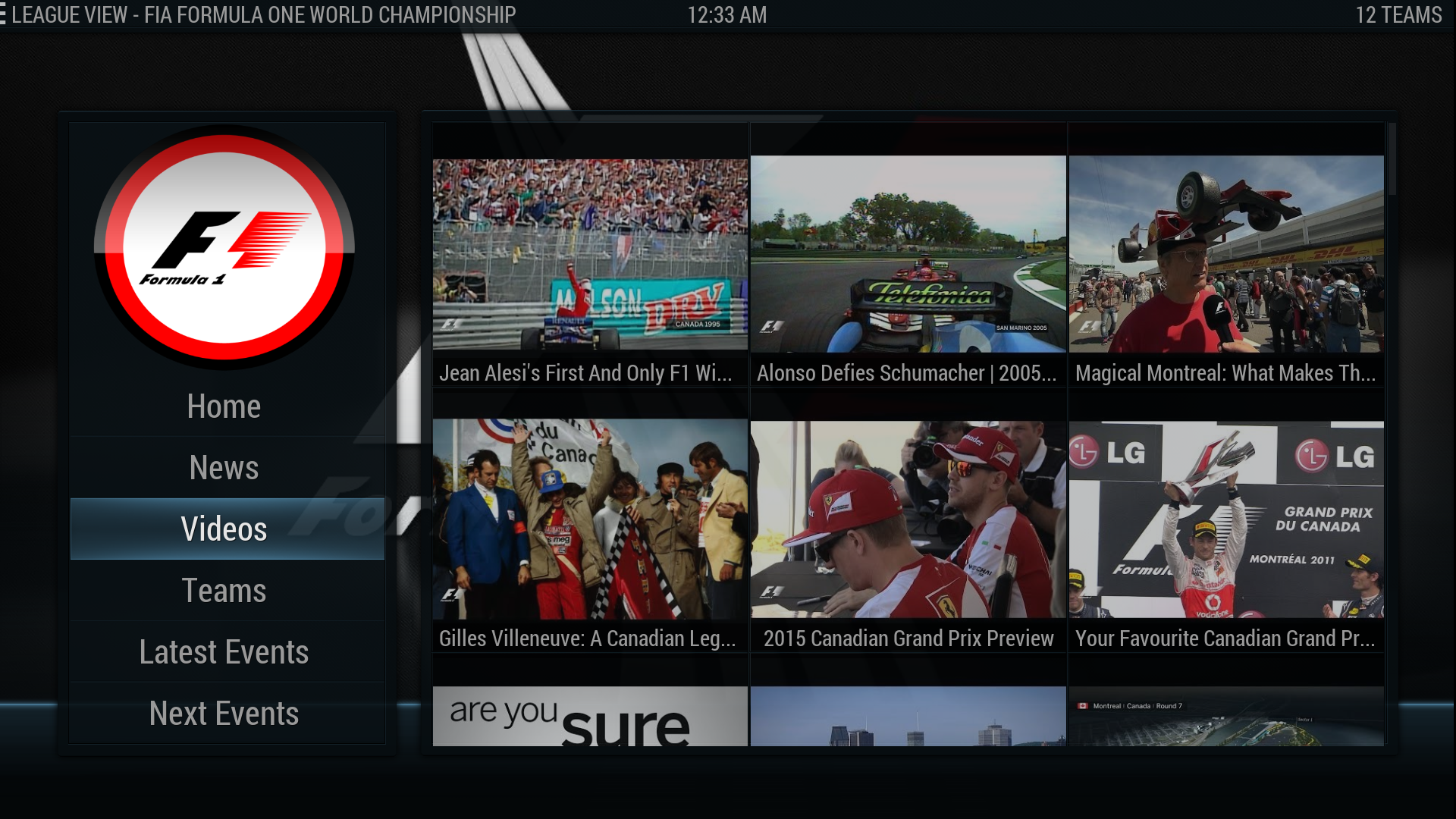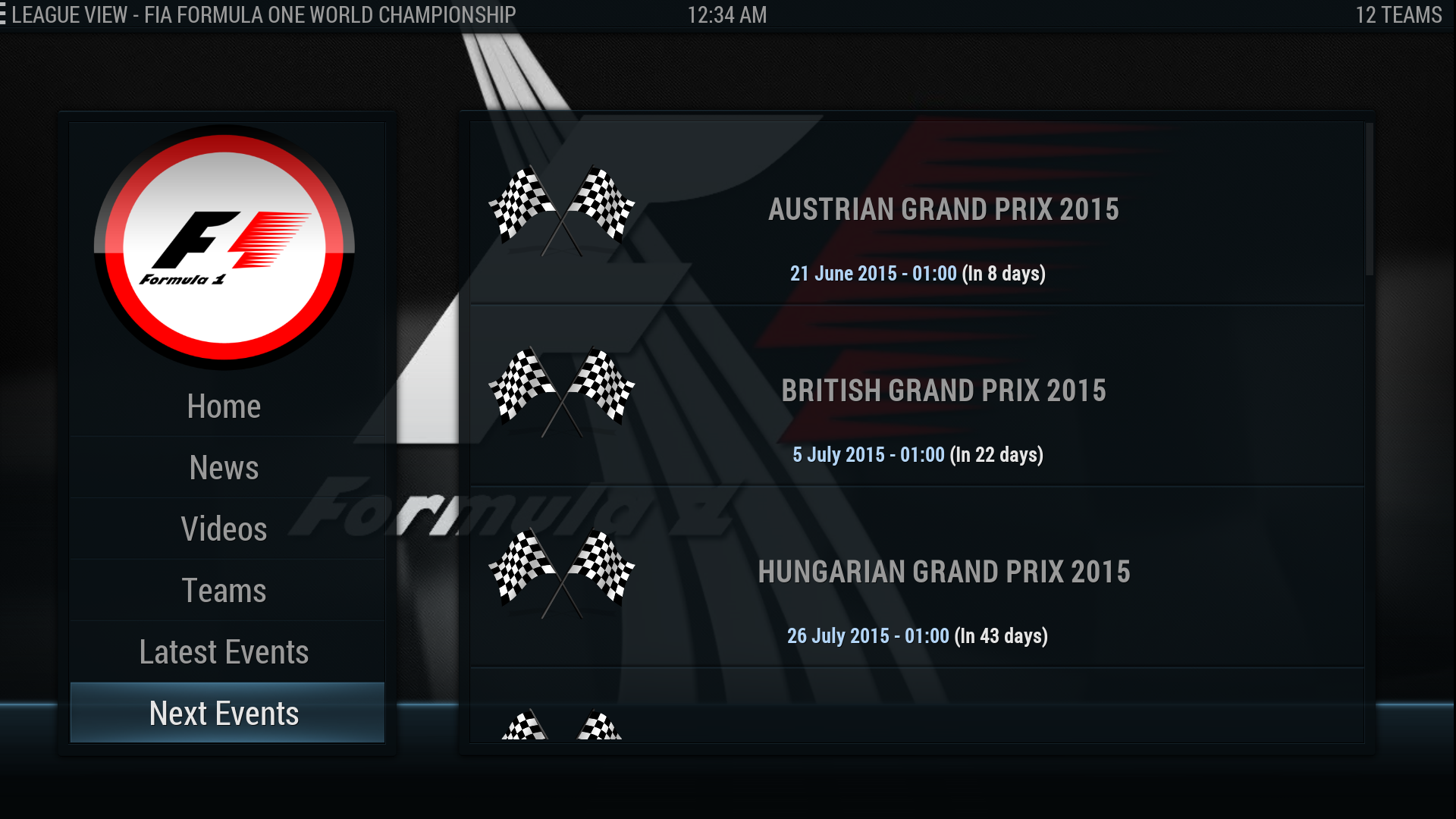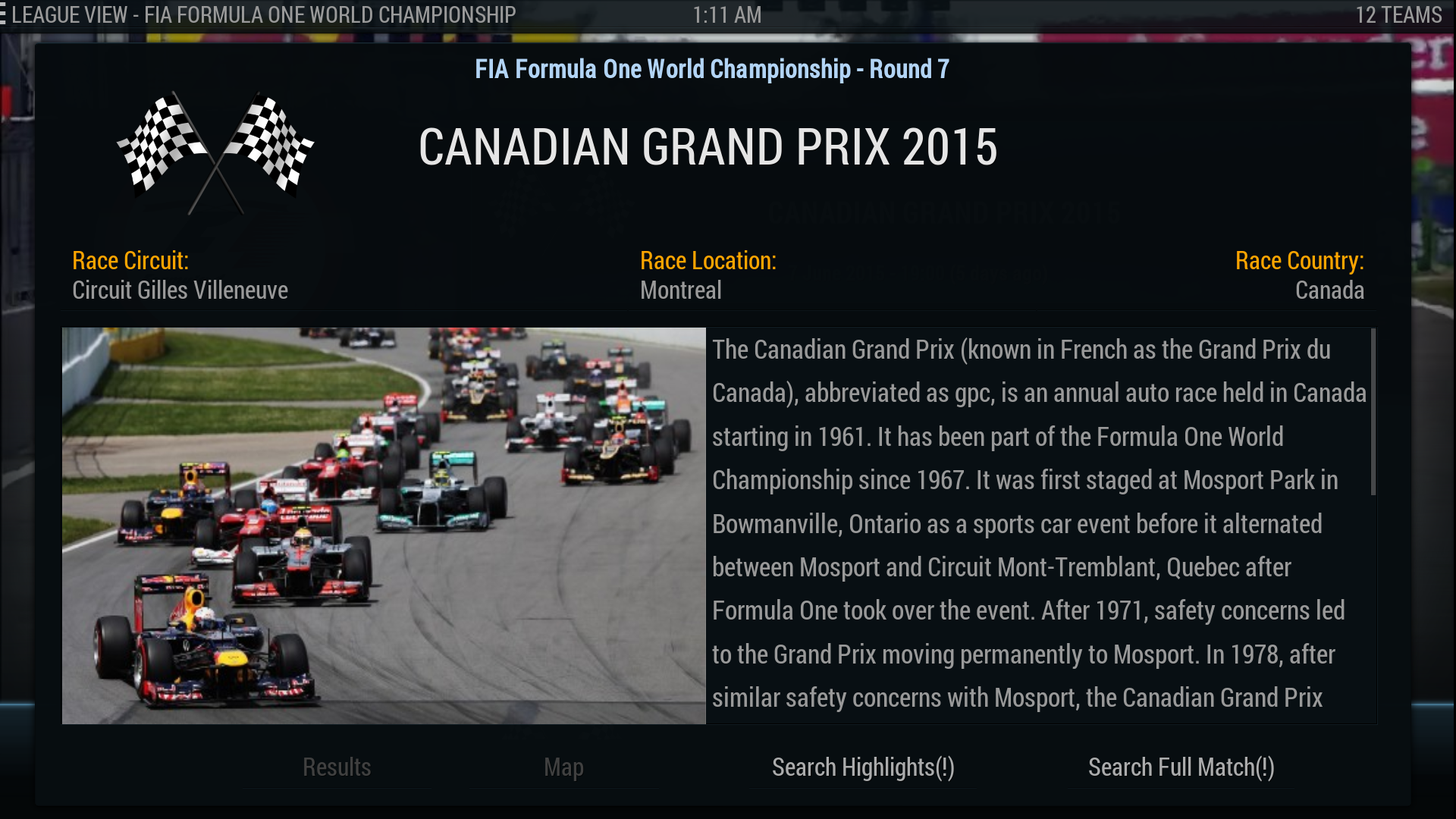 And other motorsports too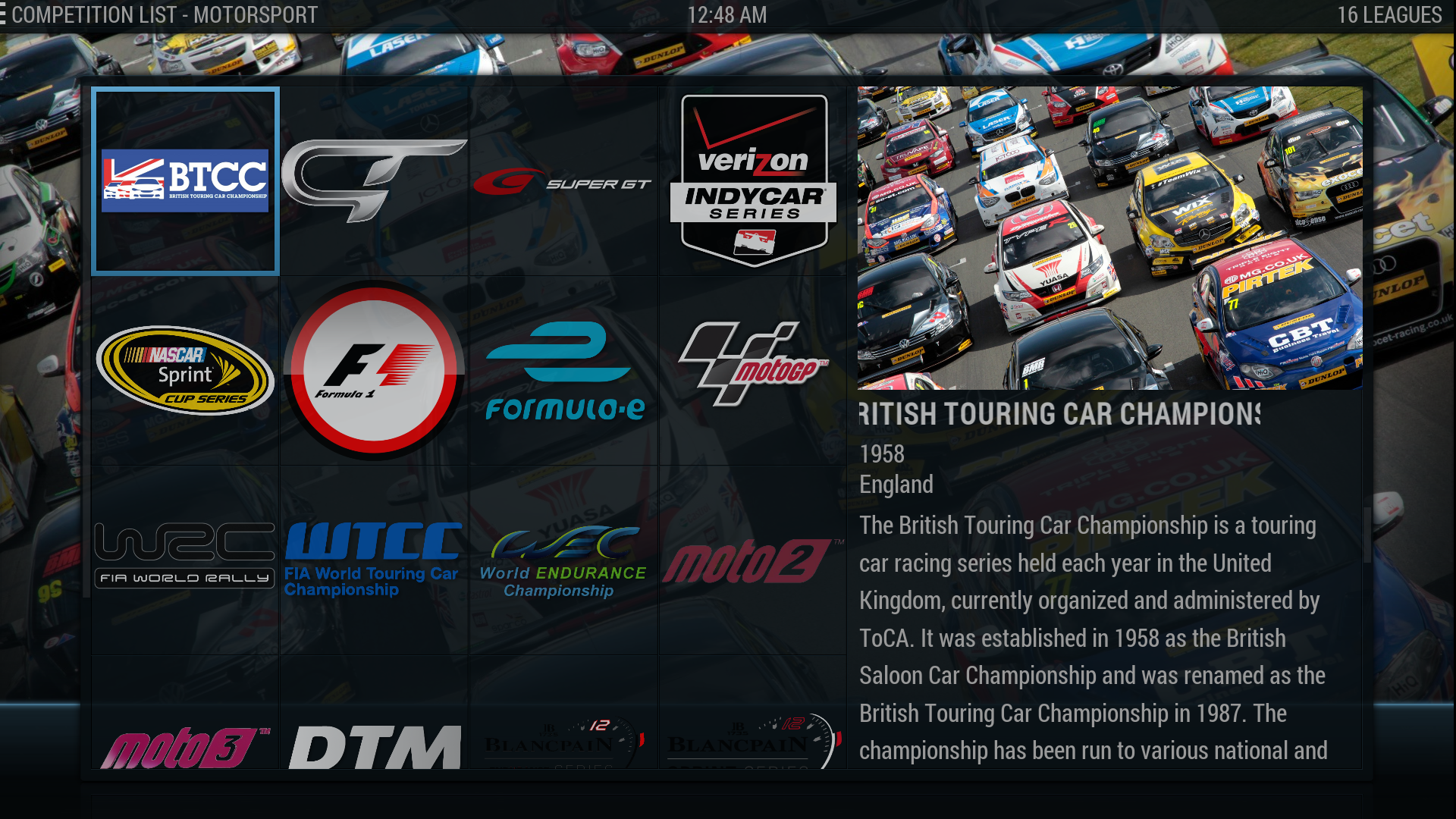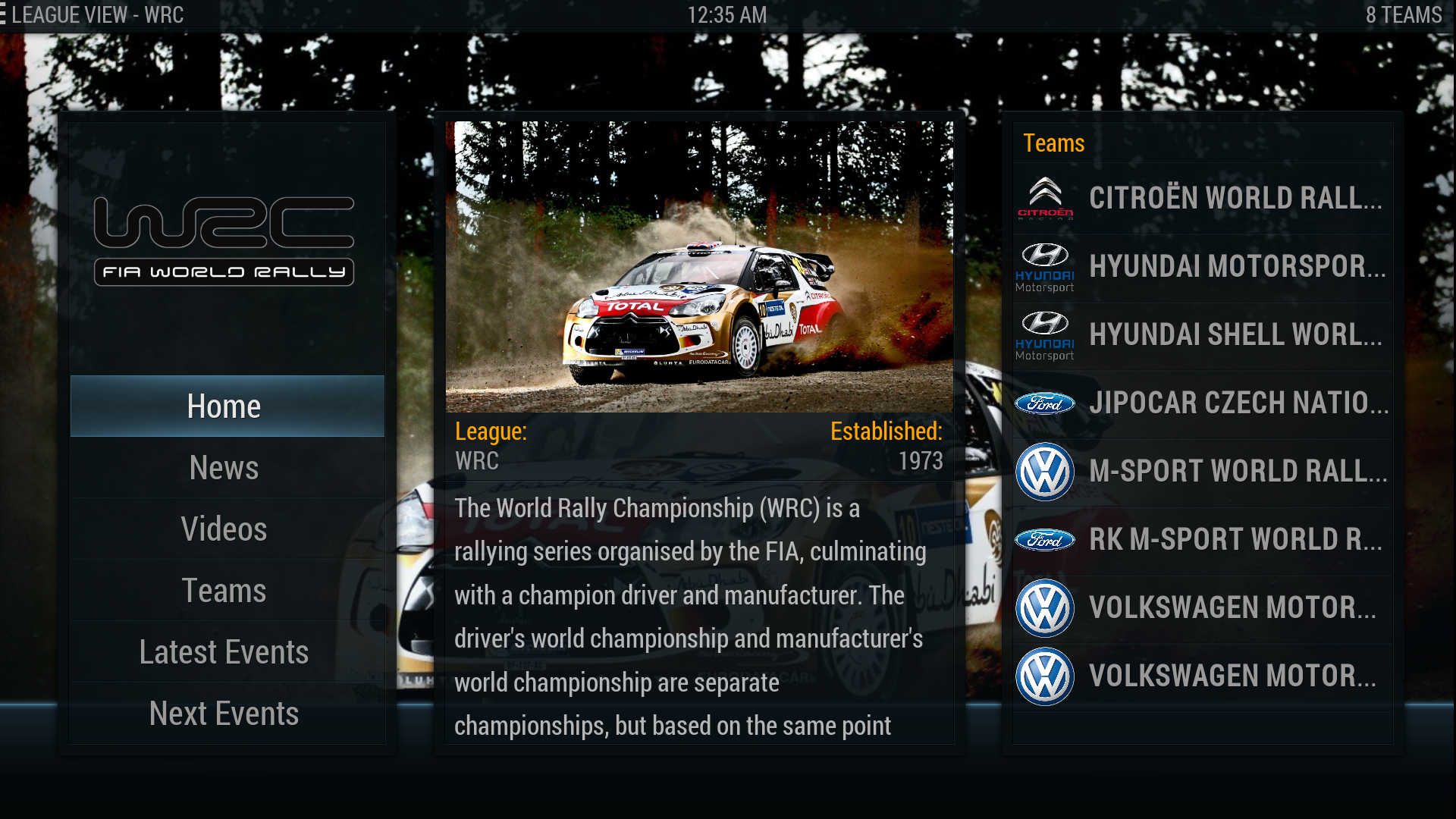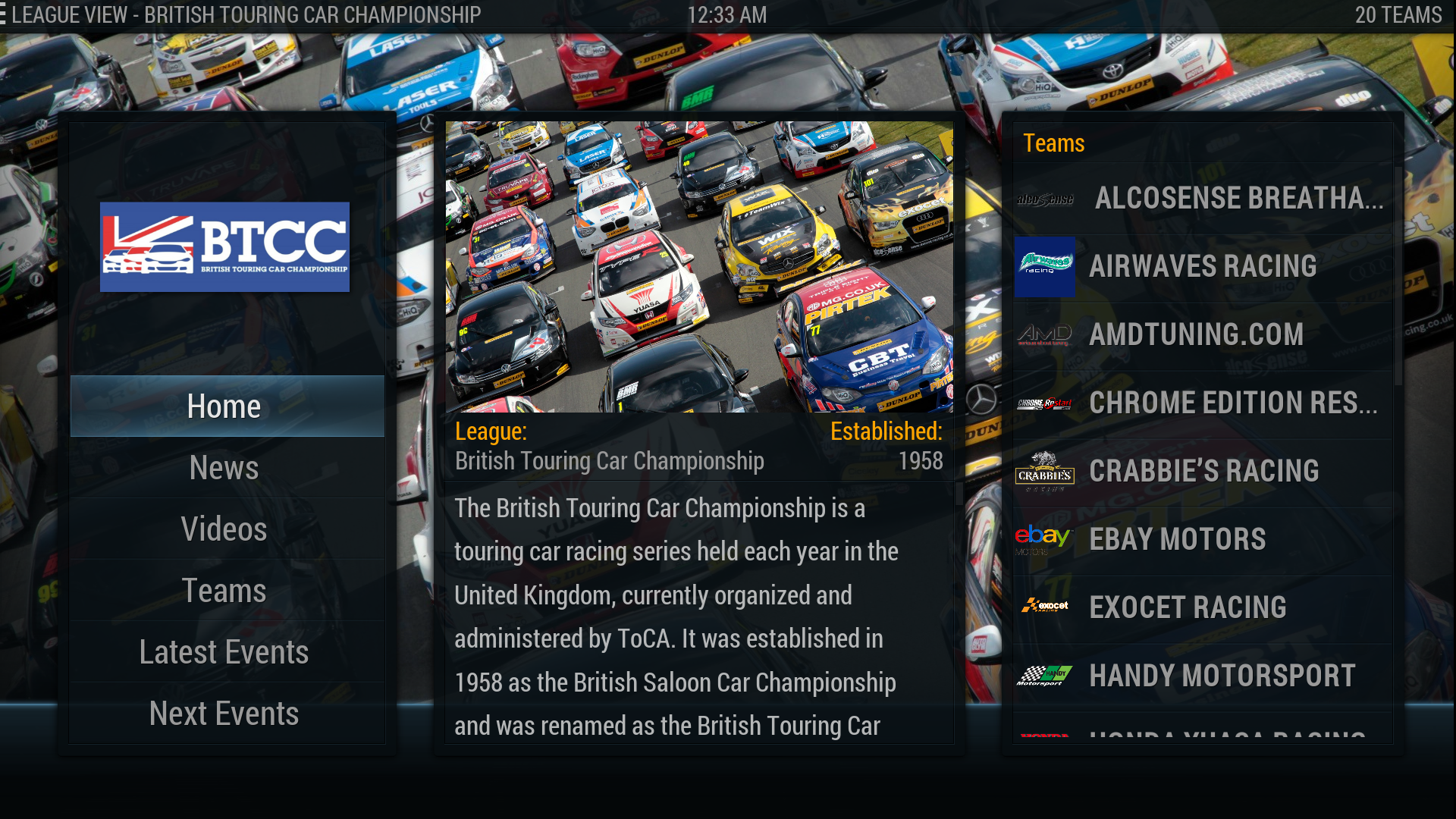 Finally we have a Kodi scraper now
http://forum.kodi.tv/showthread.php?tid=256198
Question for everyone. How can I automatically rename and move a race into my folder structure when it comes down the pipe? I typically use filebot to rename and sort movies and TV shows, can I use that?
Not sure but thesportsdb api gives the filename of each event so i'm sure it could be automated in some way with a simple app.

Personally I rename my files manually.
New F1 season is started so we added the data for the drivers and events! Still need help from the users keeping it up-to-date.
Particularly some help with the event thumbs and banners.
http://www.thesportsdb.com/event/522326
Skin issue I believe, probably best to post in the skin thread.
I've updated the last 7 events, some sick posters being made by someone!
Example:
2017 Chinese Grand Prix
-
http://www.thesportsdb.com/event/522327