2011-04-21, 20:54
Started enabling the use of an image directory for the home screen background and got carried away...
I've made it possible to use a multi image as the home screen background with the default theme background used throughout the rest of the skin (so it's easy to see the settings menu etc).
I've created a background for the clock so that it's easy to read regardless of the background.
I've added the option for the home items to fade out after a period of inactivity so that the fan art can be better seen.
DOWNLOAD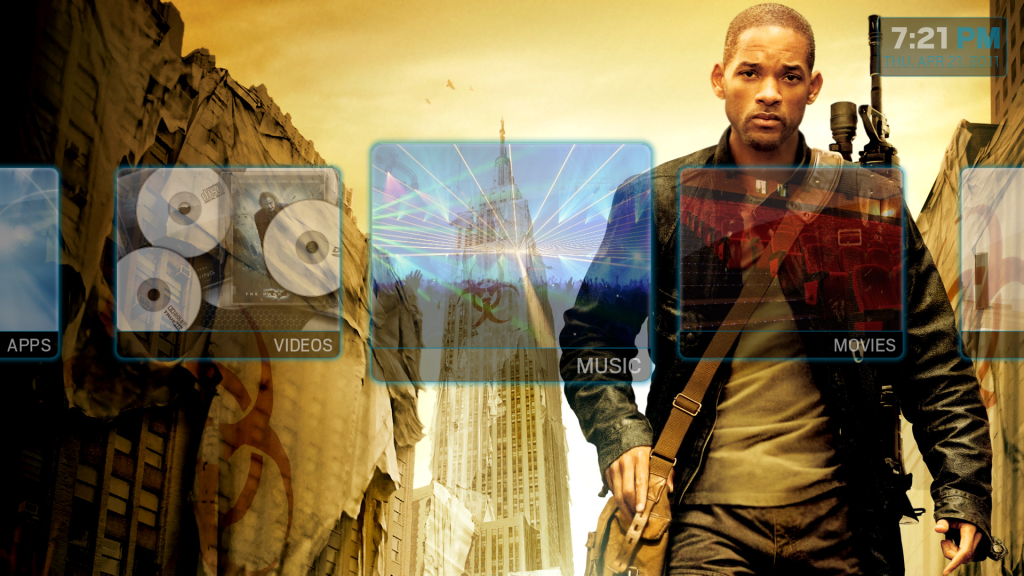 DOWNLOAD