Dashboard Screensaver
Summary of features
The dashboard screensaver is an XBMC screensaver displaying RSS Feeds, current Weather conditions, 2-day Weather forecast and a quote of a stock of your choice.
You can easily configure...:
the to be displayed RSS feeds (currently tested with n-tv.de, spiegel.de)
how long a single News item will be displayed
the Yahoo! stockquote Symbol you want to be displayed
the alternative Label Name for your stock quote

Download and How To Install
You can download the latest Version from my github account:
https://github.com/bilakos/script.screensaver.dashboard
(Download as zip)
and install from zip (Standard XBMC procedure)
Developer Notes:
The starting point was given by sphere and his simple screensaver example. Thanks, again. My credits go to spehere.
The documentation of the code is not as good as it should be, but still working on it.
Tested with spiegel.de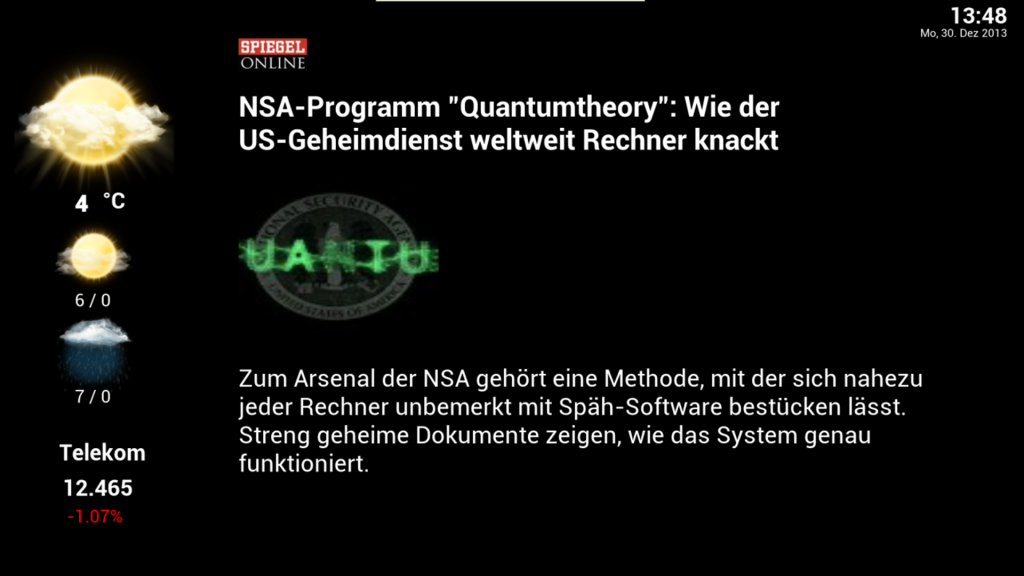 Tested with n-tv.de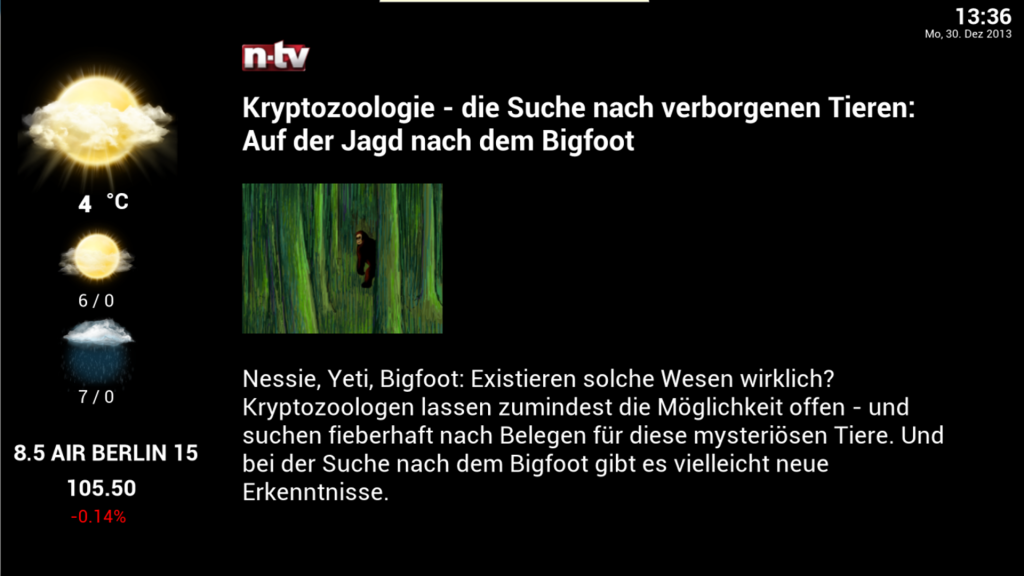 Configuration of RSS feed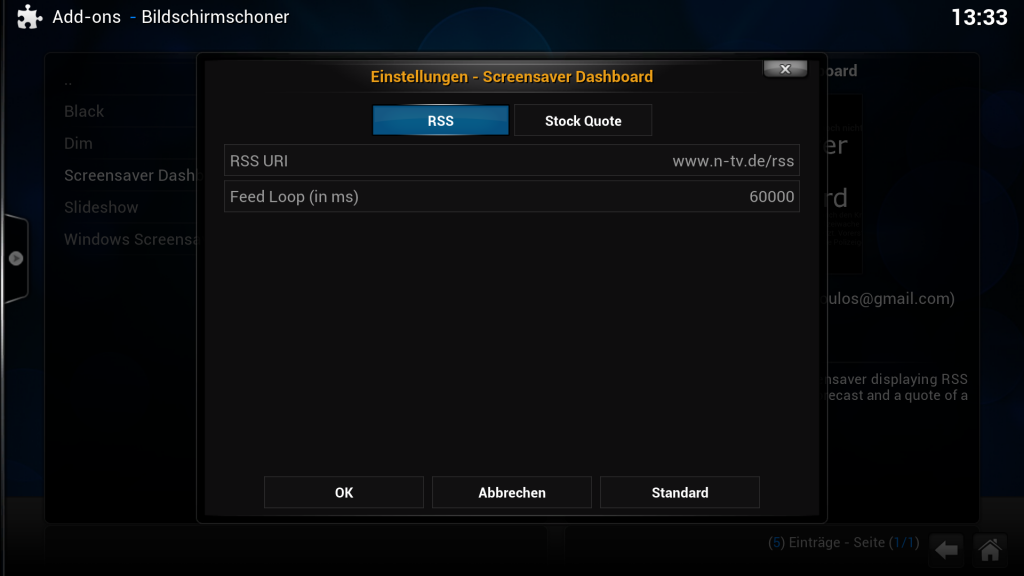 Configuration of Stock quote