I've been working on this thing for a couple weeks on and off, and it's finally in a semi decent state so I've decided to release what I have and see what people think.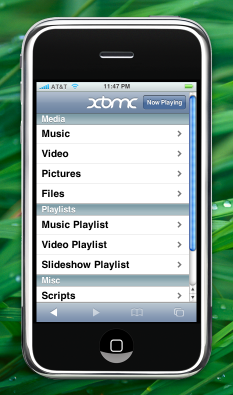 It's basically a custom web interface for XBMC on the iPhone. It's all JavaScript and it uses iUI so it matches the native iPhone interface pretty well. It should also work ok with Safari 3 on Mac OS X and Windows, and possibly other browsers.
http://tlrobinson.net/projects/xbmciphone/
It's got some neat features like album art and automatically switching between file browsing mode and transport controls when you rotate the phone.
Please check it out and let me know if you have any problems, and any other feedback you have.
Thanks,
Tom