Here are some more information and screenshots about some of the unique skin features:
Dashboard:
Every tile can be configured to show whatever you want, the idea is to show some useful information as soon as KODI is idling / screensaver kicks in.
(Clock, RSS, Weather, Image/Slideshow, Recently Added Media and more widgets will be added based on your feedback)
Favourites / Custom Home:
Night will come with a builtin favorite feature which can show a lot more information about a favorite item like Plot, Fanart, Rating, VideoResolution, .... this is especially useful if you have a lot of "static" favorite items which you want to show on your homescreen (widget)
Of course you can also add your own custom home menu items with static or dynamic widgets ...
Colors:
Nothing special here, you can change the color and transparency of pretty much every UI object in the skin ...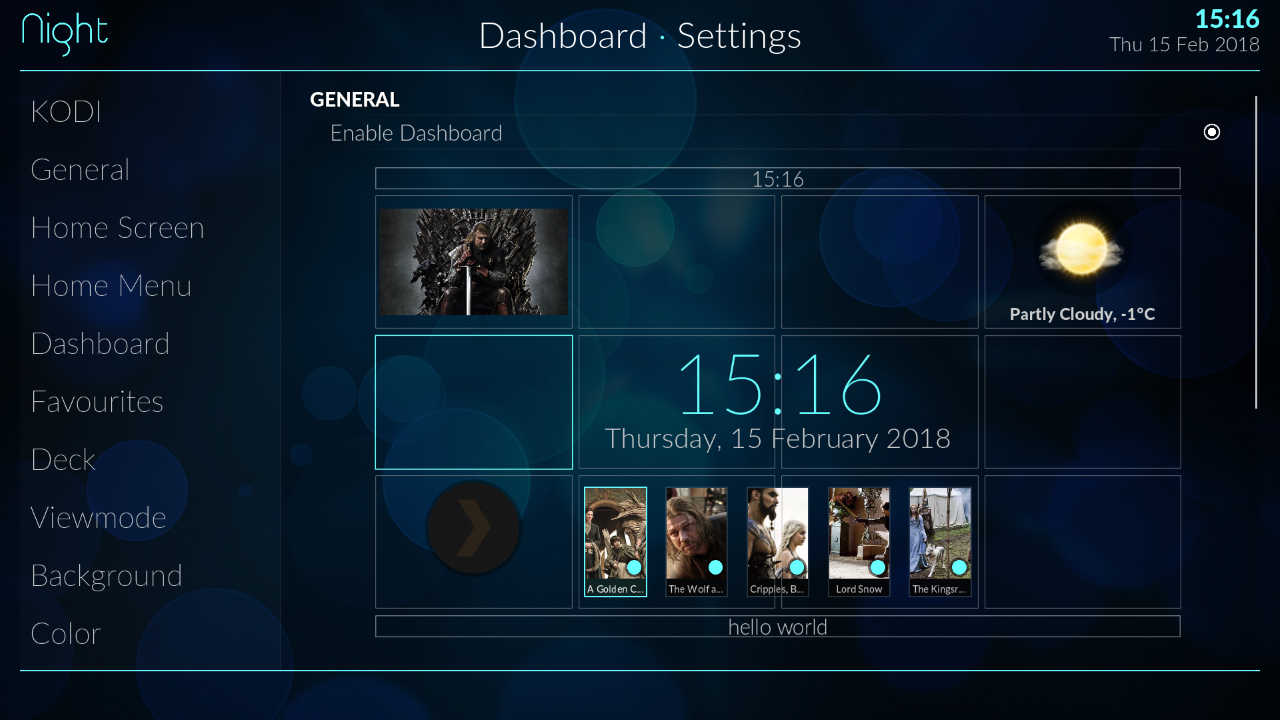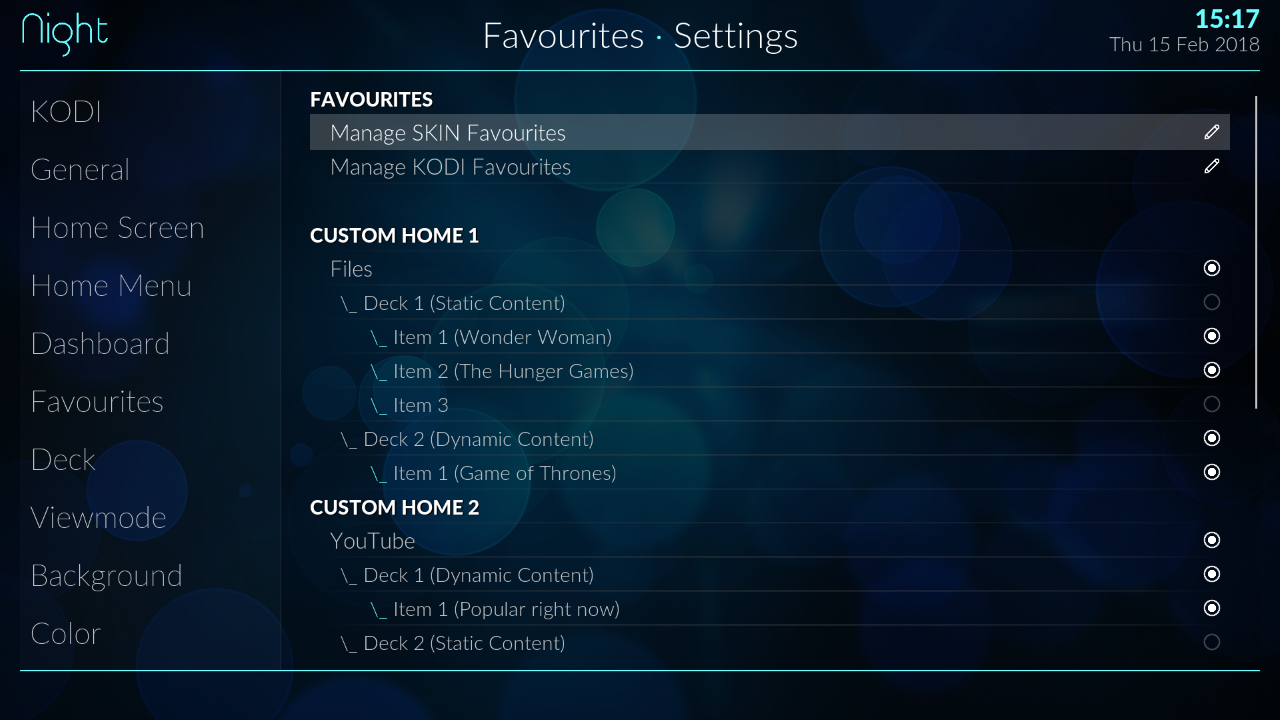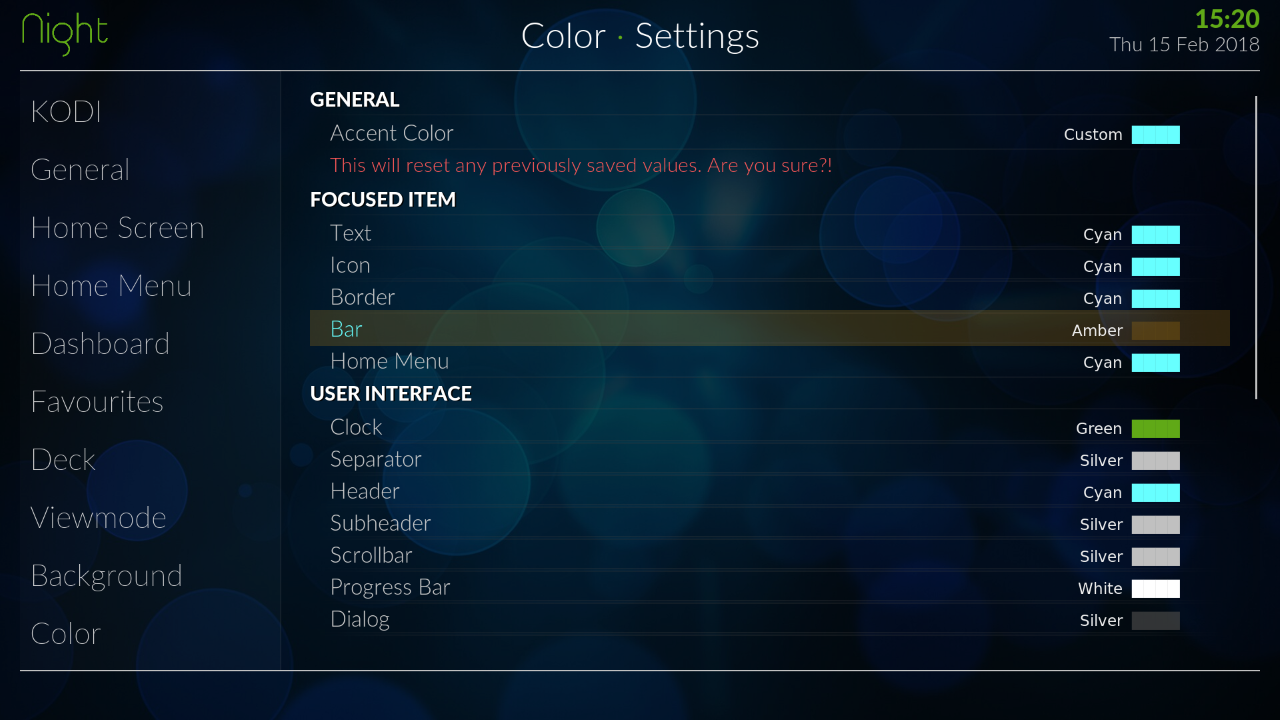 See you soon ...