2012-01-03, 19:52
Download v0.8.8-beta1 on Android Market
2012-01-03
Added
: "Play" and "Play trailer" buttons on movie details view are now always visible (thanks purdyk!)
Added
: TV Show listing ignores article when sorting (thanks purdyk!)
Fixed
: ICS issue that made the app crash with an NPE at startup (thanks jstemmer!)
Fixed
: Send text dialog doesn't crash anymore on screen rotation (thanks cg6!)
Fixed
: Some more Youtube issues (thanks cancan101!)
Fixed
: Minor layout glitches on ICS (thanks the_alien)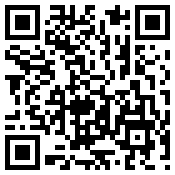 Release Notes:
Lots of thanks in this release. Special thanks goes to jstemmer who really helped us poor souls without ICS on any device out by hunting down a bug that actually came from XBMC but only raised problems on ICS.
While others are busy submitting patches to (really, thanks a lot!), I'm still making progress on the
new version
. Soon there will be a nice tablet layout. Also data fetching is much nicer with JSON-RPC so lots of old code will be replaced.
Anyway, enjoy this build!