2014-06-15, 14:30
Here is a quick guide to creating a Movie view of the IMDB top 250 films using Aeon 5
Requirements
XBMC Gotham
Aeon Nox 5 Skin
service.library.data.provider
Step 1
Copy all your files IMDB best movies into a separate folder like this and add as a video source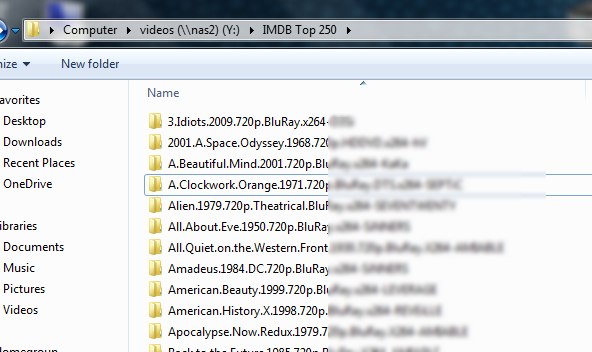 Step 2
Setup a movie playlist by going to Videos >> Playlists >> New Smart Playlist
Set the type to movies, the name to "Top 250", and a condition that filters the playlist where the path contains the folder name you put your top 250 movies in.
Make sure the order by is descending rating so we can show the best movies at the top of the list.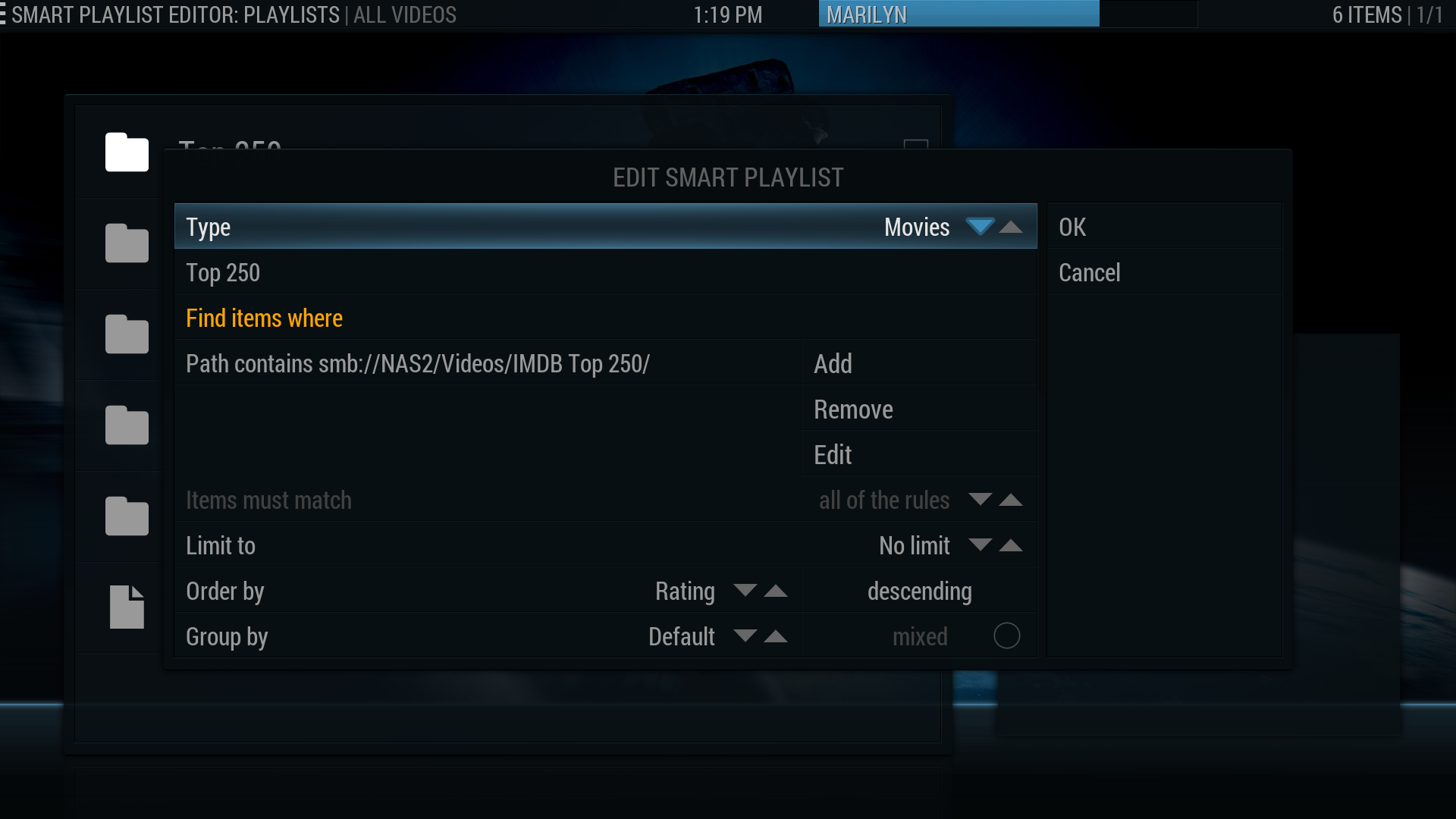 Step 3
In the Aeon skin settings go to System >> Appearance >> Skin >> Skin settings >>Setup the main Nox menu >> Movies >> Manage Sub menu
Create a new sub menu by hitting the add button, make sure the new sub menu is selected on the left and change the label to "Top 250".
Now hit the "type" button until it shows all the playlists, then select the "Top 250" playlist you created earlier.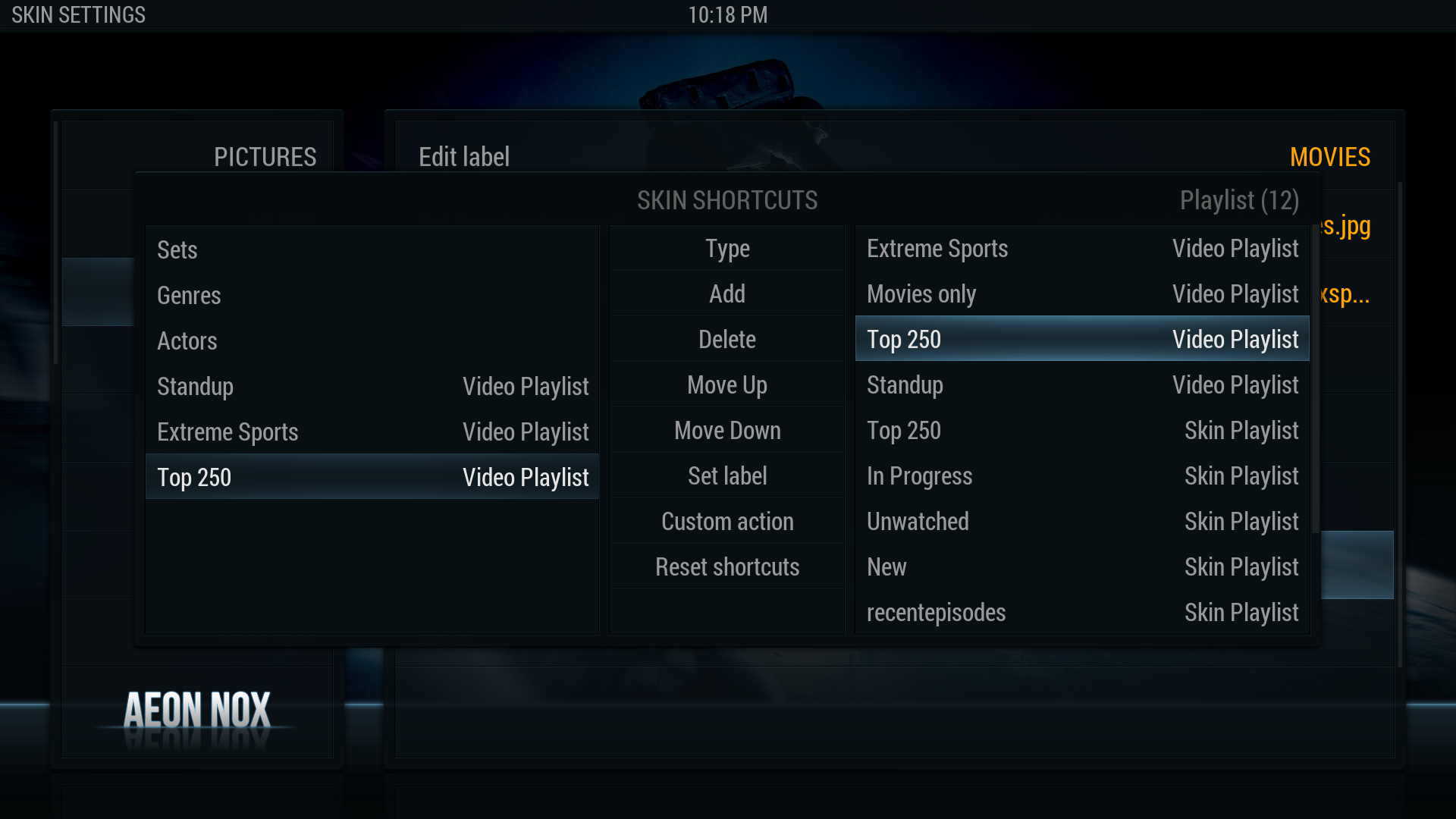 Step 4
Now simply go to the Movies main menu and hit the down arrow to show the sub menus.
Select the "Top 250" sub menu and you should see your movies listed in imdb rating order.
If they are not sorted properly you can do it manually using the left hand menu,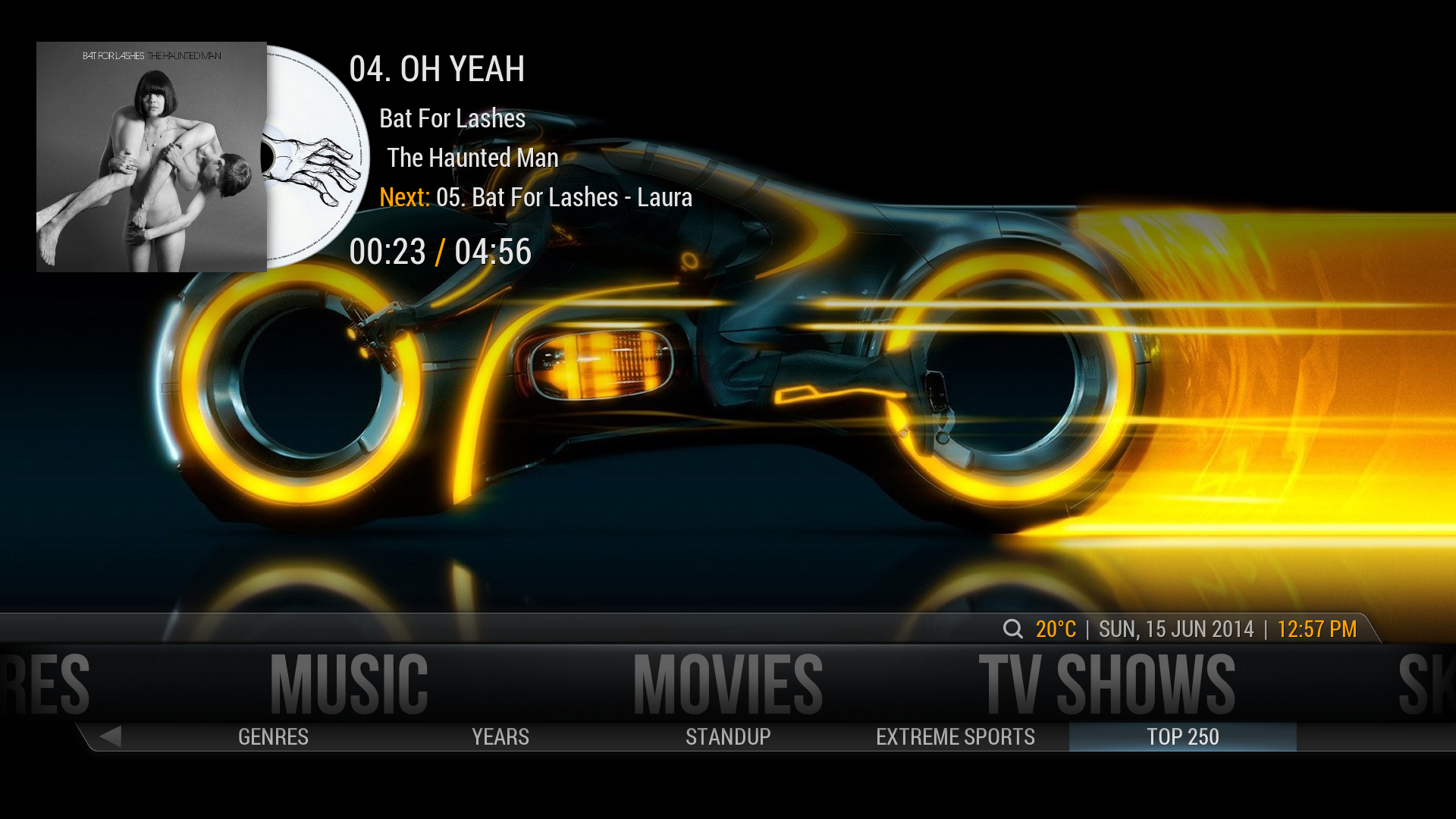 Final Result
This should be what you see.
As there is no slim list view in Aeon, I find the best alternative is the tri panel view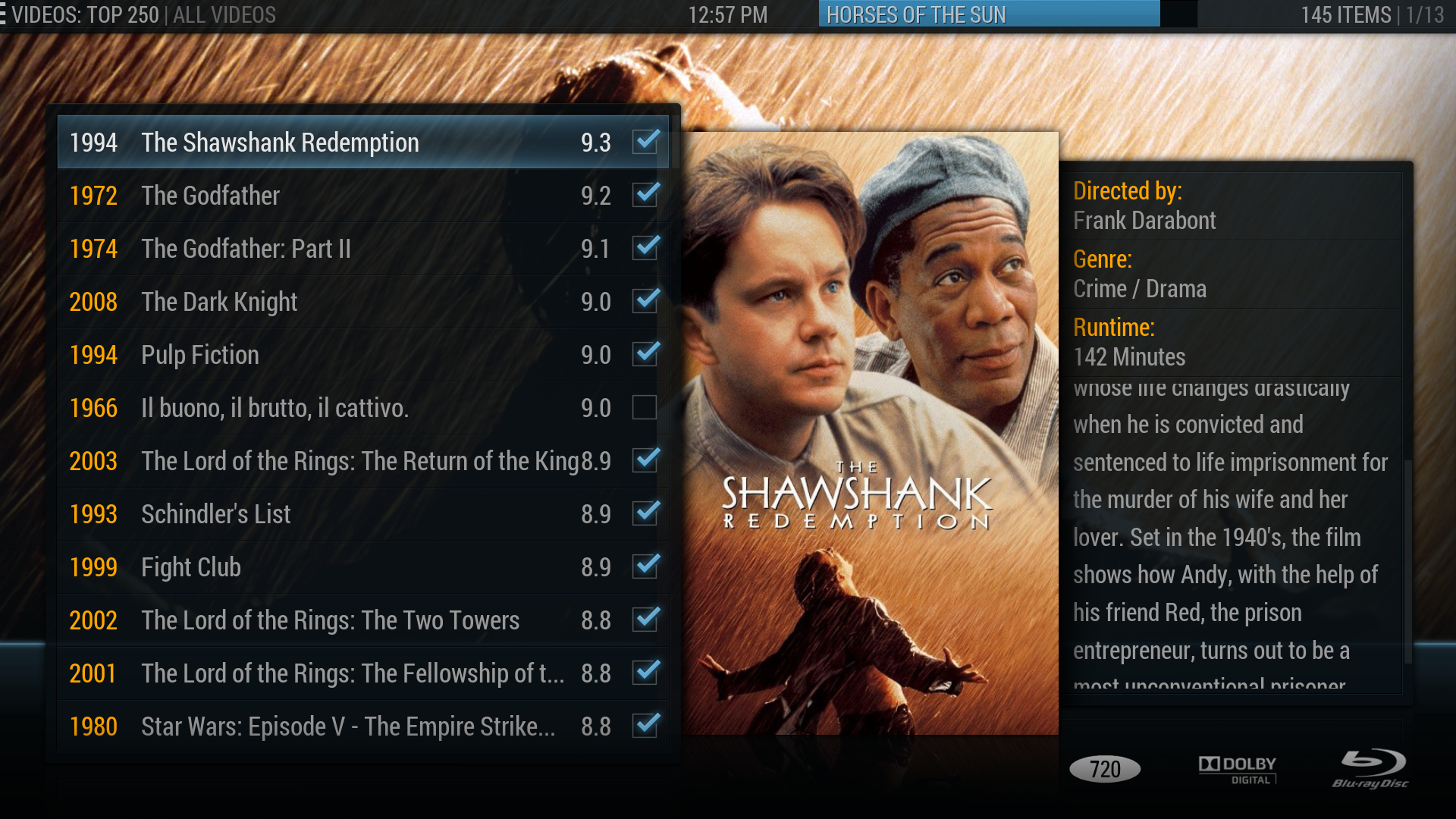 NOTE: If you don't want your main movie view to include these movies then you can make another smart playlist for your main movie collection in the same way using path filters. Then just link that to the "Movie" button in the Aeon menu settings.