2015-02-23, 16:42
Hi community, today I will introduce my work on
adsp.biquad.filters
addon. With this addon we will finally have the so long awaited audio equalizer in Kodi, which is based on my signal processing library
asplib
. The addon and the library isn't finish, but I want to show some results and open a new thread for discussion.
The filter is implemented in C/C++ and embedded in a DLL. This allows me to load the DLL with Matlab and then analyze the output signal. Really great work flow.
So it was possible to measure the frequency response of a constant-Q 10 band equalizer: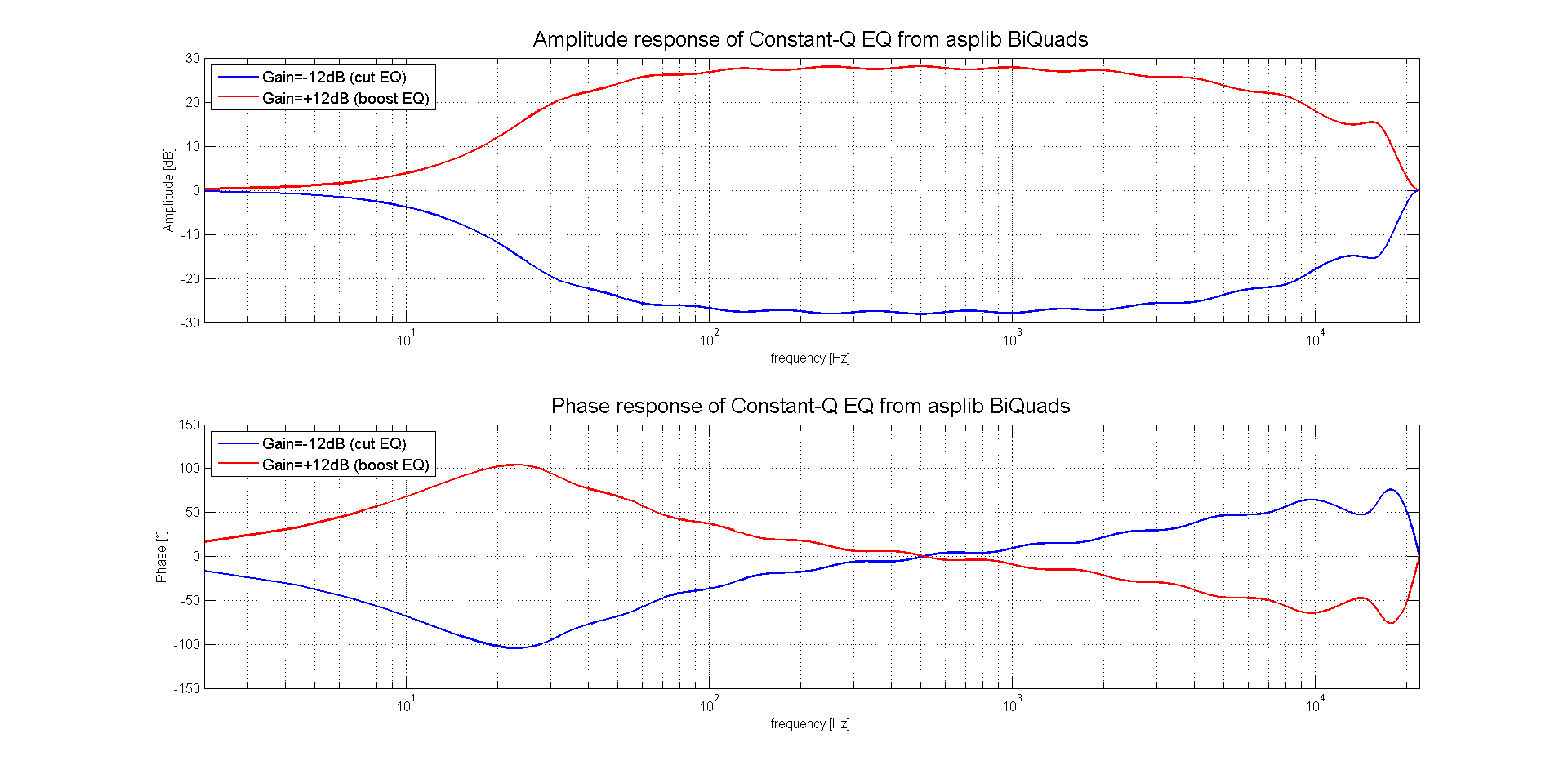 Matlab screenshot: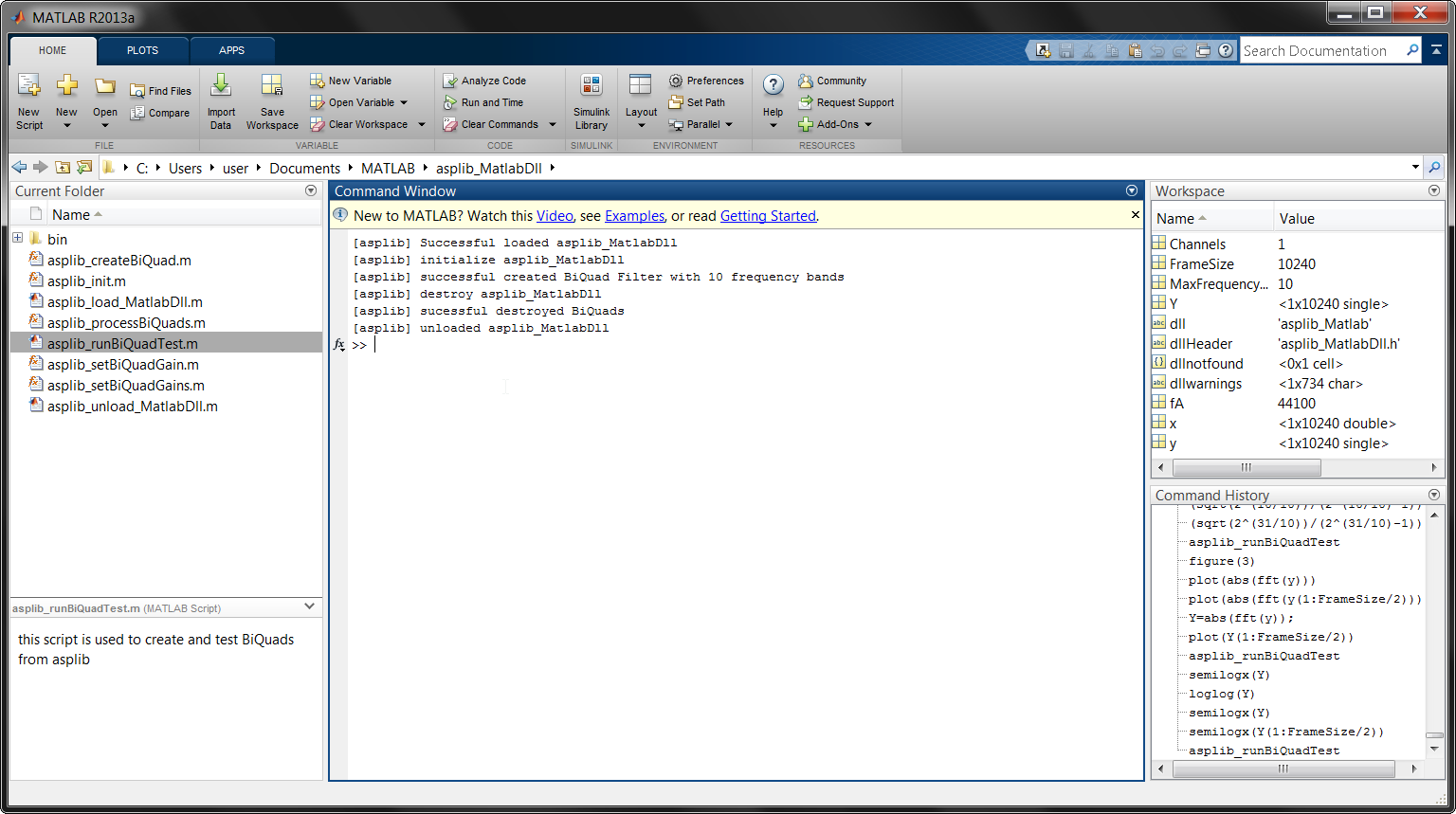 Next steps are:
improve asplib error detection to make it more stable

create first version of the addon with adsp.template

post some gui screenshots

release first version for testing

run some benchmarks

Short overview about technical details:
EQ consists of digital Biquad filters with constant-Q design equations

at the moment there is only a native [C/C++-Code] implementation

variable amount of Biquads, e.g. it will be possible to have 10 Band- (beginner) or 31 Band-EQ (experts)

The first version of this addon will be really simple and you can only set the parameters for all channels. But in future versions I will add:
presets (like vlc or other players)

separate settings for all output channels of the configurated audio channel layout

custom mode creation (create a custom eq for pre- or post mode of our new adsp-addon-handling feature)

variable band configuration

implement optimizations for SSE3, AVX, NEON,...

integrate my LibXConvolver library to run an FIR-Filter as EQ with linear phase response

EDIT: Because a Biquad filter is very flexible (you can use it as low-, high-, bandpass filter or as notch filter), I renamed the addon to adsp.biquad.filters. I hope you guys like the new name. Some more news will follow.