2016-04-19, 22:24
Here's an easy guide to setting up a Kodi appliance running the minimal Linux based LibreELEC
Step 1
Download the new install file of LibreELEC from here:
https://libreelec.tv/
Download windows disk imager from here:
https://sourceforge.net/projects/win32diskimager/
EDIT: A LibreELEC developer writes that Rufus is more reliable as a disk imager. I have yet to see any problems with win32diskimager, but rufus is an alternative although it has many more options that are not needed.
https://rufus.akeo.ie/
Step 2
- Insert a blank USB memory stick into your computer
- Open up the w32 disk imager
- Select your img file
- Make sure the program is set to your USB drive name, in this case its D:
- Click the "write" button and wait for the software to finish creating the bootable usb.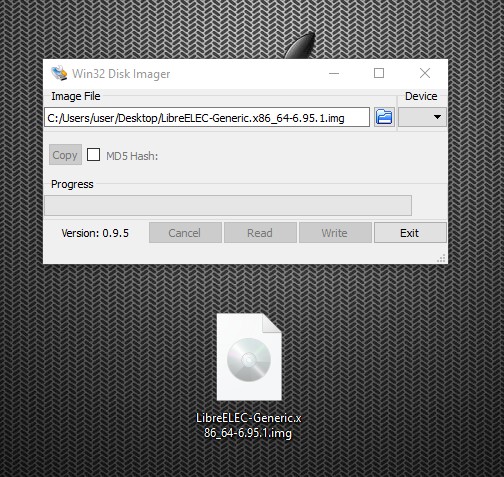 Step 3
Go into your htpc and change the boot order to usb in the bios
Insert the USB disk
Boot the computer and follow the LibreElec install instructions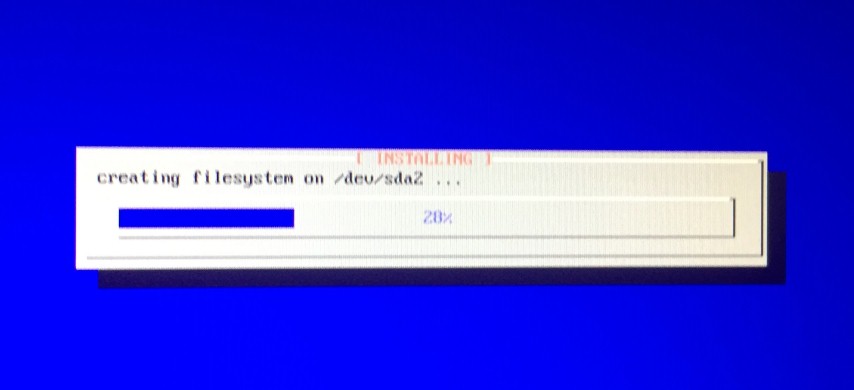 Step 4
Once installed reboot the HTPC and you should have a fully functional Kodi install. Easy huh?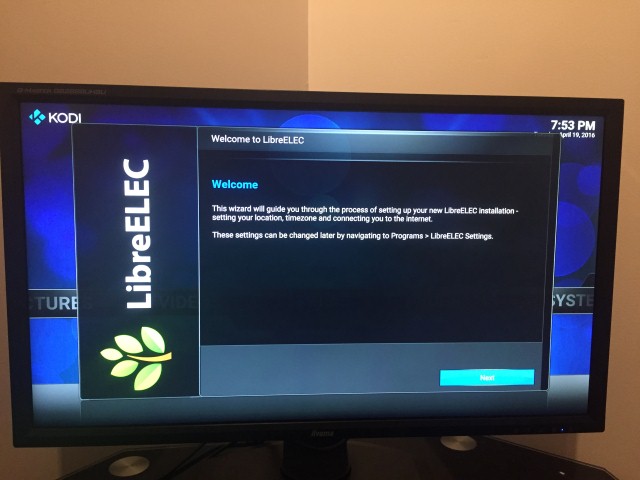 Step 5
Now that we have a working Kodi, lets setup the basic options
- Setup your wireless connection
- Turn on SSH access (This will allow you to connect with an FTP program to grab things like screenshots or upload zip Add-ons)
- Turn on Samba access (This will allow you to connect using windows explorer)
- To test access to your HTPC, inside Kodi go to Programs >> LibreELEC settings >> connections. Find your wireless connection and make a note of the IP address. In my case its 192.168.1.123 but yours will probably be different.
- Now go to your windows PC and file explorer. Type into the address bar:
\\192.168.1.123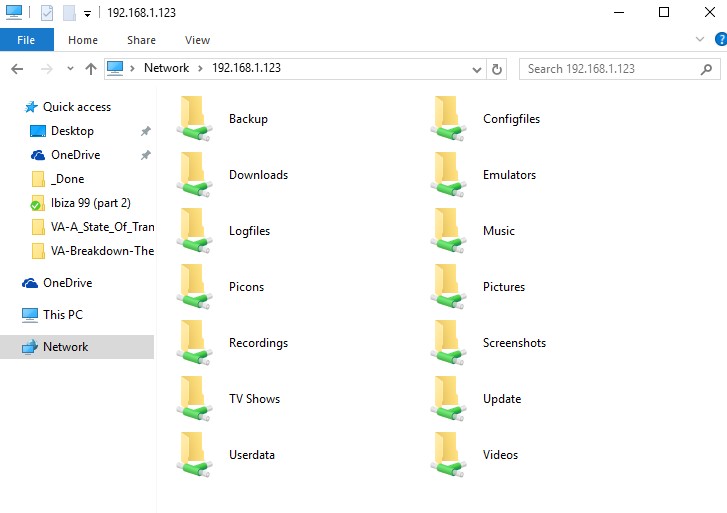 You can now browse any files on the HTPC from a windows PC
NOTE: If you prefer to use an FTP program, just enter the IP address but connect on port 22 using the SFTP protocol. It should show the same file system list. The user and password is root/libreelec
Summary
Congratulations you now have a fully running free operating system with Kodi running on top of it. The best thing about LibreELEC is it is already customized with many Kodi enhancements, hardware drivers and shortcuts.
In the next post we will go on to setting up a live TV server.